When Once closed last year, I was a bit heartbroken. Was I ever going to see Once again? Soon after their last performance at the Phoenix Theater in London, it was announced that a musical adaptation of Bend it Like Beckham was to replace it.
(Related: My review of a magical evening with Glen Hansard!)
Let's face it, that made me laugh. A musical adaptation of a football/soccer themed movie, it's unusual. I love the 2002 movie of the same name by Gurinder Chadha a lot, but it kind of seemed ridiculous and unnecessary to turn it into a musical. I am often wrong when I assume those kinds of things.
Two of my friends saw the show before me and were raving about it, saying I absolutely needed to go. I finally did last January, and like they predicted, I loved it! I ended up  jumping, clapping, and cheering at the end of the show.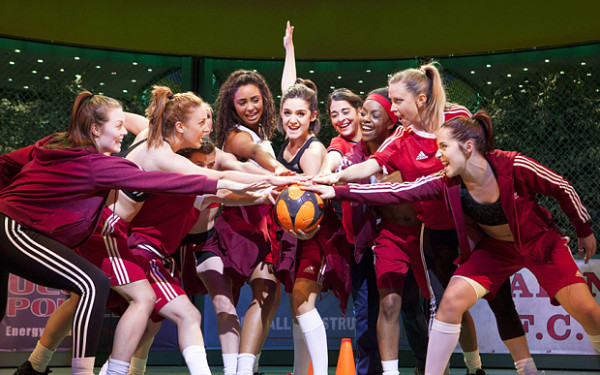 First off, the Phoenix Theater is quite beautiful. I have good memories of my previous experiences there. But what's even more amazing with this theater, is that they have a day seats policy. If you wake up early enough, you can go and pick 15£ front row seats at the box office. Isn't it neat?
Of course, front row at that price usually means that the stage is pretty high and that you won't see the back of the stage or what's happening on the ground. But it's not really an issue here. Little to nothing happens on the back of the stage, and you're just going to miss some of the football moves the girls are pulling.
The first thing I noticed when entering the theater is how different it was from the Once set. That's the beauty of theater right? The Bend it Like Beckham set is really pretty and cleverly made. The front of the stage was covered in fake grass as if it was a football field. I was pretty psyched and the show hadn't even started yet.
Bend it Like Beckham follows the same pattern as the film. Jess is an Indian girl from Southall who loves David Beckham and playing football. But this passion is not shared by the members of her family. Jess is going to have to face a big dilemma, choosing between her passion and her family. But the musical made some characters more likable. The actors are what makes it so loveable and fun.
Natalie Dew, the actress playing the main role, wasn't there that day. So we had one of her understudy, Sharan Phull, and she was amazing. What I liked the most with her portrayal of Jess was that she's always just. I think it's easy to overdo emotions in that sort of situation, here when your parents don't want you to do something that makes you happy. She's very good at measuring her emotions according to what is thrown at her character's face.
Opposite Jess, there's Jules, the energetic Captain of the Harriets. Lauren Samuels is great but she's not memorable. She does have one hell of a voice! Then there's Joe, the Harriets' coach, that Jamie Muscato turned into someone you can empathize with. That's quite an achievement. 
My two favorites are Preeya Kalidas, who was in the movie, and Jamal Andreas. Preeya plays Jess' sister, who is getting married, and she's a great comic relief. In addition, her voice is everything I love about live theater! And Jamal, who is making his West End debut, is a great actor and he plays such a loveable character, there's no way you can't love him.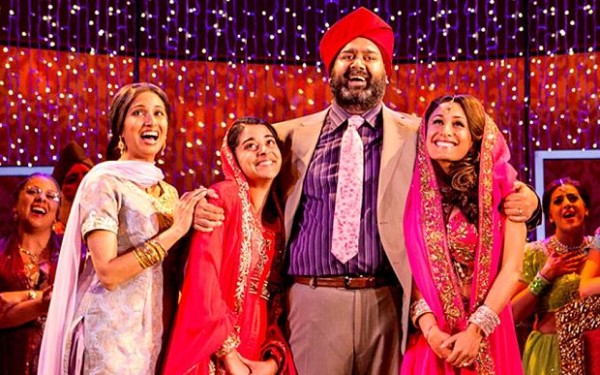 The plot is a little repetitive. It's always about Jess being told that she can't do football but end up doing it anyway, all through Act 1 and 2. It's what makes this character such a fighter, and it's amazing to see strong women on a stage. But it feels like each time Jess is taking a step forward, she then takes two steps back. Anyway, as predicted everything is resolved for the better by the end.
The songs are not all memorable, and I had trouble understanding lyrics at times, because of the thick accent. However, Act two opens on my favorite song of the cast album, Glorious. I teared up so hard. The harmonies, the meaning of the lyrics, the situation at this moment, I couldn't handle all the emotions thrown my way.
Glorious is about being told you can't realize your dream because you don't have what it takes, but end up proving everyone wrong by achieving successfully what you dreamed about. That's definitely what I thrive to achieve in my life.
Another aspect I loved about Bend it Like Beckham, is the Bollywood vibe. When Jess' family is on stage, we're in for a treat. There's colors everywhere, great songs, beautiful costumes, and the choreography is on point. In addition to that, there are two traditional Indian singers on stage with the actors. I'm so glad that this kind of traditional music was also included, not just imitated in the songs.  
My friends and I went to the stage door after the show, and we got to talk to some of the cast. Sharan Phull is the loveliest person. She takes time to talk to you and not everyone does that. We learned that it was probably her last time as Jess, and I'm so glad I got to see her play the part.
Bend it Like Beckham is not a great musical, in the sense that you can definitely find way better and we've seen that sort of coming of age story before, but it's good enough. You'll have a wonderful time watching this cast bring you joy and even make you tear up. It's definitely a must see if you're looking for a show to watch as a family.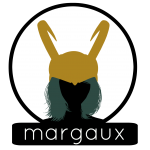 WHAT IS YOUR FAVORITE SONG
FROM BEND IT LIKE BECKHAM? 
Unfortunately, the show is closing on March 5, but I'm hoping that it will have a second life somewhere else! Here is the soundtrack!
SHARE: