Once has always held a special place in my heart. It's one of those rare movies that is so beautiful, that it makes you go from laughter to tears in seconds. Glen Hansard's music is the soundtrack to my life, and this movie stuck with me for a good part of it.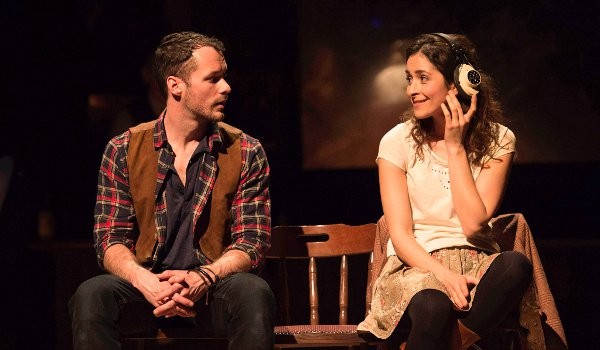 The story revolves around this lost and heartbroken Irish Guy playing guitar in the street of Dublin, who meets a just as much lost and alone Czech Girl with a broken hoover, and tells of how they're going to help each other through music.
In 2011, it was announced that a stage version was in the making and it became an instant hit when it opened on the Great White Way, starring Steve Kazee (who won a Tony Award for his performance as Guy) and Cristin Milioti. I thought I was never going to be able to see it, but I regained hope when the London production was announced in 2013. Since then I saw it twice, as one does, with two different casts and was enthralled from beginning to end.
I'll start by saying that it feels great to enter the auditorium of the Phoenix Theatre and to be invited to step onto the actual stage to buy a drink, take pictures or just admiring the view. Even more, before the show starts, some of the cast members join the audience on stage to play a couple of songs. It creates such an amazing atmosphere to be in between the performers, and it stayed with me the entire show afterwards.
The show starts with the song Leave, sung by Guy, and you know instantly that you're in for a beautiful evening. I saw Declan Bennett and David Hunter as Guy and they are fantastic, and my favorites in the part. They both had different view of the character, which is great, and the skillful way they sing and perform blew my mind away. I was bummed not to be able to see Zrinka Cviteši live because she is my favourite Girl, but Phoebe Fildes made up for it, and gave a sweet, gentle, and emotional performance. Jill Winternitz's Girl left me a bit indifferent, and I didn't enjoy her singing voice as much as her acting. As for the supporting cast, they are all amazing, as singers and musicians, I only have love for them.
They went for a minimalist set: it's the interior of a bar and it never changes throughout the show. Some chairs are aligned on each side of the stage, so the characters exiting a scene still stay on the stage to play music. They changed a lot of scenes from the movie for this adaptation, the musical is very different. You know more about Girl's family and where she's from. A handful of other small moments makes everything so beautiful.
Once is also about being truthful to yourself and to the people around you. It's human, it's about the people and that even if they can be very diverse with different background and stories, they have one common goal that unite them.
The music is, of course, the main character in this show, it's the heart of the story. The songs were written by Glen Hansard and Markéta Irglová (they won an Oscar in 2007 for Best Original Song), some were cut and others were added (Abandoned in Bandon, The North Strand, Sleeping…) to fit the story in the musical better. Needless to say that it makes me very emotional, and that I ended up crying a lot. Seeing those actors do their thing and bringing such a wonderful movie to life, in front of my eyes, it's incredible.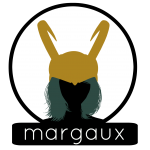 Once is not a traditional musical, I've been told by so many people that they didn't like musicals without understanding that there is so much diversity in this genre. Everyone should see it at least Once in their lives, for the beauty of it.
SHARE: