I think I'm right when I say that for concert goers and music lovers, at one point in their life, there has been that one evening and that one artist that just blew them away. The kind of concert you will remember your entire life because it was just so magical. Well, this magical feeling took over me on October 23, 2012 at a Glen Hansard concert in one of my favorite venue in Paris.
Glen Hansard always been my favorite musician. I mean it's no coincidence that one of my all time favorite movies is Once and he delivered a 3-hour concert, which left me in tears. (I also wrote about how much I loved Once: The Musical!)
I was so excited at the idea of being in the room where the magic happened again. I knew that it wasn't gonna be as good as my first experience, but I was still pretty darn ready for the emotions coming my way. It did not disappoint, even if, like I predicted, that second show was not as good as the previous one.
Let's start with the beginning, the opening act. The French audience had the pleasure to discover the Irish singer Mark Geary, who was accompanied by another singer, Grainne Hunt. I didn't know them, but as soon as Geary started his first song, I was sold. He played for 30 minutes and by the end everyone wanted to hear more of his music.
Plus, he made it extra emotional by revealing that he decided to come on the tour at the very last minute, because his mom passed away a couple of weeks prior, and he didn't know if he could handle it. Let's just say that we all cried, him included, and it was a very special moment.
Paris was the very first date on Glen Hansard's European Tour. First shows often mean technical issues, and boy we've had a lot of those. Beginning with the very, very new setlist that wasn't completely rehearsed. It resulted in moments where all the musicians tried to understand what Glen wanted.
No routine was in place yet and each musician was still trying to find their place. I really wasn't bothered by that, I find that it gives a sense of authenticity to the whole show, but some of my friends were mad about it. I'll admit that it was a bit awkward to witness.  
He played some of his new material, as he just released a new album, but he also did some of the old material. It was well balanced, and he's always surrounded by top-notch musicians! They were 10 on the stage, giving the very best of themselves.
Even if it was messy, it's great to see Glen pushing and encouraging his musicians to be in the front, giving solos for example. His trombonist, Curtis Fowlkes, even sang one song and it was amazing. There's a great dynamic on stage and you can also feel it in the audience. Because music is all about sharing with someone and making a connection, and Glen's music is cut to do just that and more.
Towards the end of the evening, we reached the Auld Triangle point, and it was glorious. A random guy in the front requested it, and Glen thought that it was such a good idea that he invited that guy to hop on stage and sing the first few sentences.
We were all laughing awkwardly until he opened his mouth and completely nailed it. The entire crew followed, singing one by one this awesome drinking/folk song, with the audience happily singing the chorus.
And then the last song came, and of course, he did Gold, my absolute favorite song of his. I always have chills and break down in tears when I listen to it. He went and did it completely acoustic, without microphones. It was my favorite part 3 years ago, and it still is 3 years after. Like I said before, just magical…
To conclude, If you can go to a Glen Hansard show, just run, it's worth everything! There's nothing to regret, and you can be sure that when you're gonna come out of the venue, you're gonna be filled with beautiful songs, and a strange wish that you were somehow in Ireland. Or maybe that's just me. ;)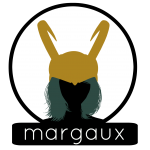 SHARE: