Podcast: Play in new window | Download (16.3MB)
Inspired by Into the Woods, we challenged ourselves to make a meal out of ingredients that resemble the characters in some way.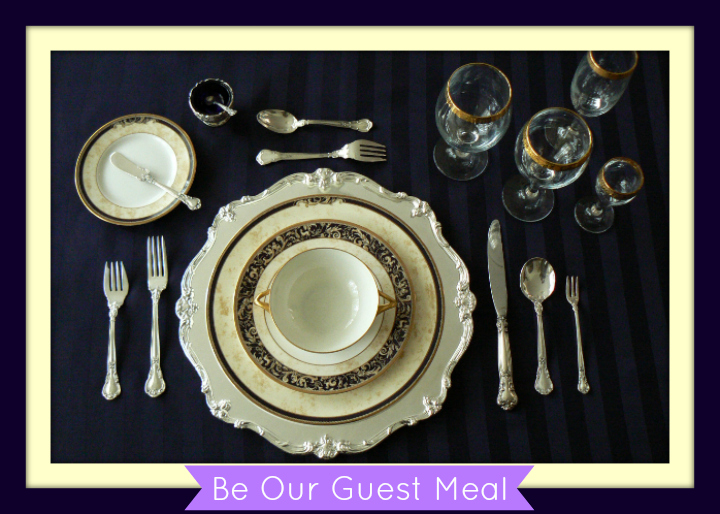 (Magic) Beans for Jack
Bread for the Baker and his wife
Cake (for Grandmother) for Red Riding Hood
Pumpkin (Carriage) for Cinderella
Spaghetti (Hair) for Rapunzel
---
Lindsey: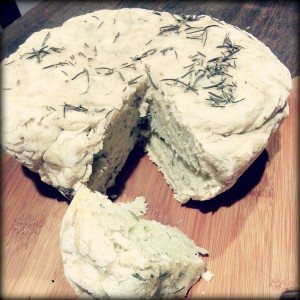 Bread: Rosemary Olive Oil Crock Pot Bread
Expertise: Beginner
Ease: Easy (as long as I used my Kitchenaid, I don't think I would brave bread dough without it)
Customizing: My experience with baking breads is minimal. This is the first time I have made a bread that did not contain banana or zucchini in quite a while so I am not brave enough to customize a whole lot. You could probably add olives or sun dried tomatoes to the dough.
Repeatability: This recipe was neat because after making the dough you throw it into a crockpot and let it cook.  I was preparing my cupcakes while the bread was "baking" so my oven was available, very convenient. I honestly don't know if I would try this again. I want to bake a loaf in the oven and see what the difference is. The bread took longer to bake than the recipe indicated. That may be due to a difference in crockpots but it took almost three hours. The house smelled amazing so I didn't mind.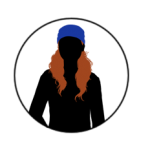 Melissa's Nutritional Tidbit: I love this recipe as much I love fairy tales! This bread looks light, fluffy, and delicious. Olive oil is one of the best oils to cook with, as it contains healthy fats (monounsaturated fats) that contribute to heart health. If you want to make this bread even healthier, you can swap at least 50% of the flour for whole wheat flour. This bread may come out a bit denser and heavier, but you can't beat the benefits. Whole wheat flour contains more fiber, vitamins, and minerals than its processed counterpart (white flour).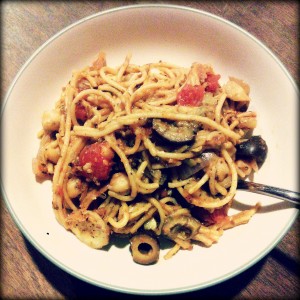 ---
Beans and Spaghetti: One Pot Spaghetti Alla Puttanesca with Chickpeas and Artichoke
Expertise: Proficient
Ease: Extremely Easy
Customizing: This recipe is so good I, personally, would not change much. Garbanzo Beans could easily be switched for Cannellini Beans. This recipe is vegan but grilled chicken could be added if you crave some meat. I actually added some canned red pepper paste my mom made. It really was not very noticeable, but it made the dish a little redder in color. There are definite customization options if you so choose.
Repeatability: This is the fourth or fifth time I have made this dish. It is a winner in our house.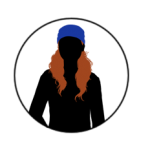 Melissa's Nutritional Tidbit: This recipe is definitely a winner. It's easy, modifiable, and nutritious! It contains all the necessary food groups to energize your day. I can't begin to tell you how healthy beans are. They are very underrated, but they are jam-packed with vitamins and minerals, including zinc, iron,  folate, and magnesium, just to name a few. Zinc boosts our immune system, keeping us healthy. Beans also contain fiber and resistant starches, which helps stabilize blood sugar.
Beans and whole grains together really pack a punch. This power couple delivers complementary proteins, which are necessary amino acids that you wouldn't get by eating them separately. To maximize your health benefits,switch the pasta to whole wheat pasta.
---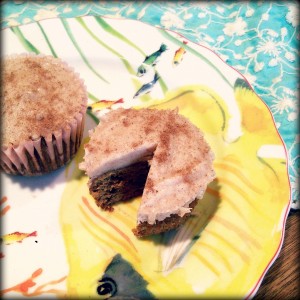 Pumpkin and Cake: Soft Vegan Pumpkin Cake with Pumpkin Spice Buttercream Icing
Expertise: Intermediate
Ease: Easy
Customizing: This recipe is vegan so I do not know what would happen if you used real milk instead of a non-dairy option but I imagine it wouldn't change much. You can use any of the available dairy substitutes (almond, soy, coconut, rice…etc), I used almond milk. Instead of sugar I used coconut sugar. I really like the texture and flavor and it is a little healthier (just a little, coconut sugar has some nutrients and is processed in a more natural manner, sugar is sugar though). Nuts and chocolate chips could be added for more flavor and texture if desired. The originator of the recipe used pumpkin spice creamer for the frosting. I used Silk Vanilla Soy Creamer and added pumpkin spice and cinnamon to give it that pumpkin spice flavor. You can also use real butter rather than vegan butter, I recommend Earth Balance as a vegan substitute.
Repeatability: I would love to make this recipe ALL THE TIME but my waist line would despise me. I first tried it out at Thanksgiving instead of making pumpkin pie. It was AMAZING. The only downside is that the cake was so good my husband and I devoured it in a couple days. This time I made cupcakes so that I could share at our friend's New Years party. We have zero will power around this cake.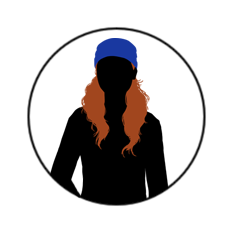 Melissa's Nutritional Tidbit: I definitely like how this recipe was made in the healthiest way possible and in a way that vegans can enjoy it too. However, cake is cake! All I'm saying is that life is too short not to enjoy the good stuff. My advice is to enjoy it in moderation.
---
Estee: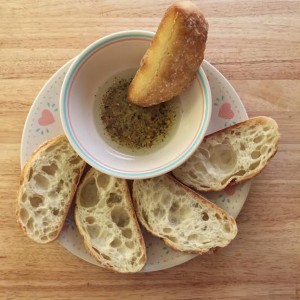 Bread: Olive Oil Dip and Ciabatta bread (I didn't follow a recipe, but I used olive oil, red pepper flakes, and garlic and herb Mrs. Dash)
Expertise: Intermediate
Ease: Easy
Customizing: This is so customizable it's crazy. There is really no recipe so it's all up to taste and portion size. For just myself and my husband, I used about 4-5 tablespoons of the oil and mixed in a few dashes of the pepper flakes. Then I added the Mrs. Dash based on the look of the dish. I'd say that it probably amounted to at least 1-2 tablespoons.
Repeatability: I actually already have…so yes.
---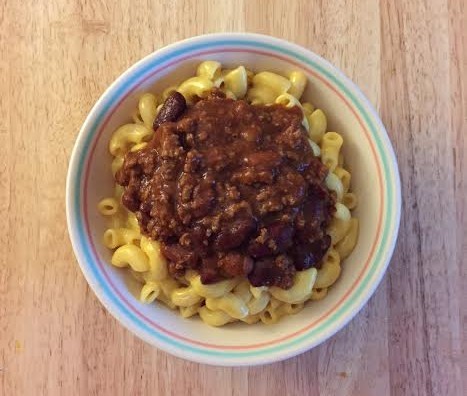 Beans and Spaghetti: Chili Mac-  I used store bought Mac and Cheese for the Mac portion. For the chili, I used 2 cans of bean, 2 small cans of tomato sauce, about a pound of lean ground beef as well as chili powder and other seasonings to taste.
Expertise: Intermediate
Ease: Easy
Customizing: Again this is a pretty customizable dish depending on how you like your chili. This is how my mom taught me to make chili and I've always like it. I decided to put some on top of  my Mac and Cheese since I didn't have any regular spaghetti.
Repeatability: Likely
SECRET WORDS WHAT?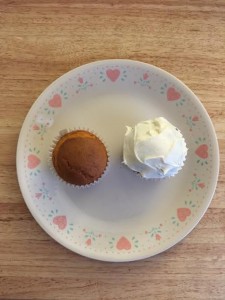 ---
Pumpkin and Cake: Pumpkin Cupcakes 
Expertise: Intermediate
Ease: Easy
Customizing: The recipe in the link calls for using chocolate cake mix and pure pumpkin puree but I went with yellow cake mix and pumpkin pie filling. so the pumpkin pie flavor stood out more. It also includes a recipe for frosting that I didn't use. I prefer cream cheese frosting so I just bought some and used it.
Repeatability: Unlikely. It was easy, but my family doesn't like pumpkin that much and I don't need a whole batch of cupcakes just for me.
---
Hadas: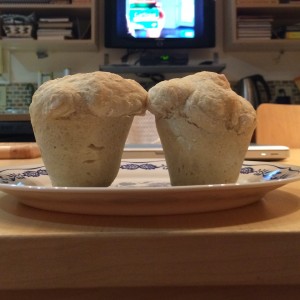 Bread: Kubaneh Muffins
Expertise: Proficient
Ease: Easy Shmeezy
Customizing: If you check out our Kubaneh post, you'll see that Kubaneh is an overnight bread cake type thing. All I did was take some extra dough and put it in muffin tins.
Repeatability: For special occasions or a treat.
---
Beans and Spaghetti: Rotini with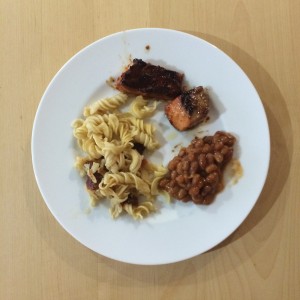 Sun-Dried Tomatoes & Garlic, Vegetarian Beans
Expertise: Expert
Ease: Super Easy.
Customizing: The rotini has oil, garlic, salt, and sun-dried tomatoes. We make them at home and they take a bit of time. We don't season them because they taste incredible on their own. The vegetarian beans are just heated up from the Heinz can (call me lazy, it is true).
Repeatability: Least photogenic photo of my food ever. Probably will repeat some pairings. I don't think the pasta and beans went well together, but I tried for our challenge.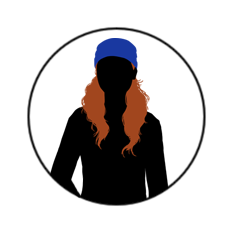 Melissa's Nutritional Tidbit: This recipe has potential to be spectacular. I would suggest some roasted vegetables, like red pepper or zucchini to give it some nutritious dimension. You can switch up the beans to chickpeas or any other beans. I suggest preparing the beans yourself as opposed to the canned version to cut out sodium. The sun-dried tomatoes, garlic, and olive oil are great, but you can add more spices to give the dish more flavor and pizzazz. How about some oregano, onion powder, or parsley? More spices mean less reason to use salt. 
---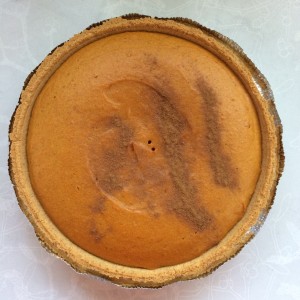 Pumpkin and Cake: Kugel (cake)
Expertise: Noob
Ease: Very!
Customizing: Many recipes call for ginger or nutmeg and I just skipped that. They mention a dash of cinnamon, but you know I went overboard there.
Repeatability: No. It's dairy which is limiting as my family doesn't enjoy that and can't always eat it. I didn't really enjoy it. May try Estee's recipe next time.
---
B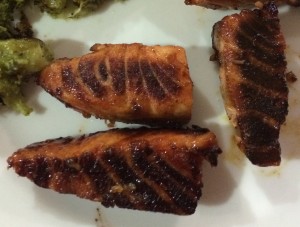 onus: Honey Garlic Salmon
Expertise: Noob
Ease: Very!
Customizing: Some of the recipes I found had green onions as garnish, I passed on that option.
Repeatability: Definitely. Recently, I found out my B12 is dangerously low. I'm taking vitamins, but it certainly doesn't hurt eating more B12 rich foods (fish, poultry, beef, dairy, and eggs). Salmon is my favorite item from that list and wild salmon is very healthy so why not?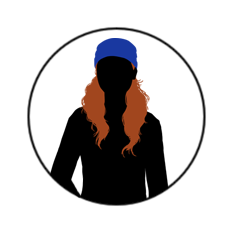 Melissa's Nutritional Tidbit: Vitamin B-12 is an incredibly important vitamin that maintains our body's nerve, blood, and DNA cells. Without B-12, we can develop megaloblastic anemia, which is characterized by large blood cells that are immature and carry little oxygen. This can result in fatigue and sluggishness. Vitamin B-12 is found in almost all animal foods. This is why vegetarians and vegans are more at risk of developing a vitamin B-12 deficiency. 
What Would YOU Make For a Be Our Guest Meal? 
SHARE: