Recently on the podcast, we watched The True Cost and talked about the need to eliminate "fast fashion." One purchasing guideline that the makers of the documentary recommended is to only buy an item if you will wear it 30 times.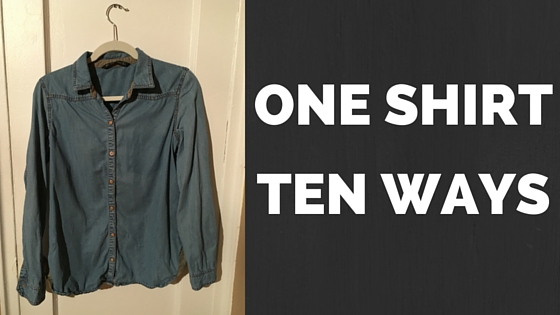 Wearing an item 30 times seems daunting, but I decided to challenge myself and make this task seem a little more doable. We all repeat outfits, right? You have definitely worn your favorite outfit, at least, three times. So instead of using the same item in 30 different outfits, what about just 10 outfits? I decided to look at my own closet and make 10 different outfits centered around one item.
Repeat the outfits three times each, and you'll wear it 30 times!
The item I chose is a denim shirt from Zara. However, while Zara is not the most ethical of companies, I didn't get this shirt because of "fast fashion." I've had this shirt for about 4 years, and it is one of the most versatile pieces in my wardrobe. Here are my 10 outfits!
1) Thrown over a t-shirt and jeans.
2) Paired with a long skirt and a scarf.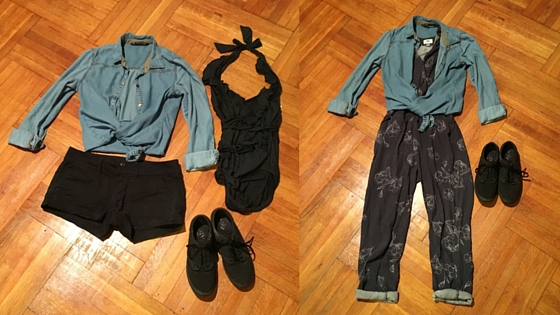 3) As a swimsuit cover-up
4) Tied over a jumpsuit.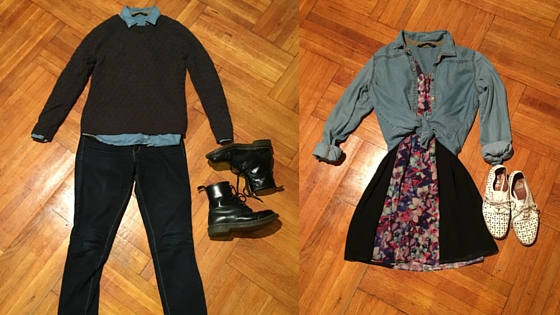 5) Under a sweater.
6) Tied over a spring time dress.
7) Tucked into jeans with boots.
8) Worn under a chunky cardigan with skinny jeans.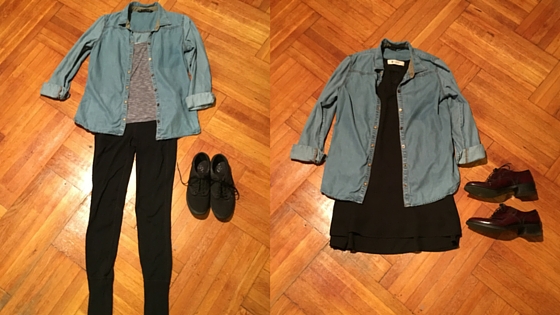 9) Worn over a tank with leggings.
10) As a jacket over a swingy little black dress.
I took me less than half an hour to look at my closet and find ten different ways to wear this shirt. It is so easy to shop what you already have and to put together different looks. I thought that finding the right shoes for everything would be challenging, but I only ended up using four different pairs!
As I was doing this exercise I realized something about my personal style. You may have noticed it too; I like wearing blue, black, and grey. A lot of the clothes that have always stayed in the back of my closet are (surprise) not blue, black, or grey. This is definitely going to impact my future shopping choices.
The next time a bright red dress catches my eye, it's going to go right back on the rack
because, based on the clothing I gravitate towards, I definitely will not be wearing it 30 times.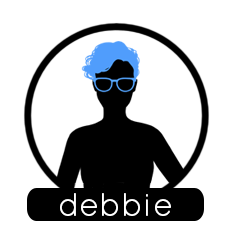 Which piece in your closet can you wear 30 times?
SHARE: