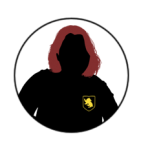 Hey everybody! Estee here with my update on my part of The Fairytale Reading Challenge. You're probably thinking "Geez, January is barely halfway over. What kind of update could you possibly have?" and you would be right. I don't have any major updates but I did think this would be a great time to let you know what I'm currently reading, what I plan to read and what I may add to my list if I'm able.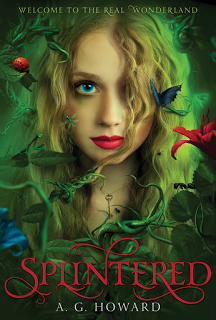 Currently, I'm reading Splintered by A.G. Howard. I guess I should say I'm RE-reading it. This book was actually one of my Obsessions this summer. It's a great take on Alice In Wonderland.
Which brings me to my plan, as I mentioned in our introduction to this challenge I hoped to try to get to the Magic Mirror 5-9 book level but I think I'm going to bump up to the Big Bad Wolf 10-15 book goal. It is after all a challenge and I've found so many books that I want to read. (Listed in no particular order.)
Splintered by A.G. Howard
The Moth In the Mirror by A.G. Howard
Unhinged by A.G. Howard
Ensnared by A.G. Howard
Bitter Greens by Kate Forsyth
Through a Tangled Wood (a collection of short stories) by Jamie Campbell, Katie French, Ariele Sieling , Sarah Dalton , Marijon Braden, H.S. Stone, and Zoe Cannon
Cinderella is Evil by Jamie Campbell
The Other Slipper by Kenechi Udogu
Corral Nocturne by Elisabeth Grace Foley
The Bitches of Everafter by Barbra Annino
There is a possibility that I will add at least 3 more books to this list because rumor has it  A.G. Howard is working on a post Ensnared novella and according to Barbra Annino's website the other books in the Everafter Trilogy are due out later this year.
What Do YOU Have in Store for This Challenge?
---
Lindsey here! I am almost half through my first Fairy Tale Challenge book, E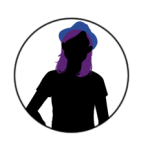 nchantment by Orson Scott Card. This is one of my favorite books so I am actually re-reading it. It is a really unique way to retell the story of Sleeping Beauty as well as a variety of Russian folk tales, for example, stories of the witch Baba Yaga and her house with chicken legs.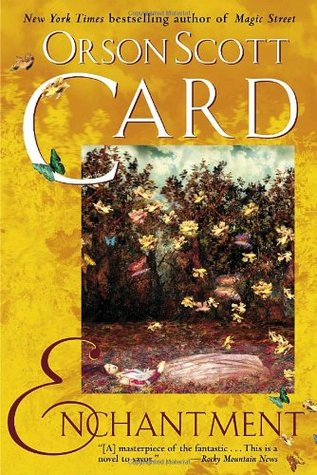 I am hoping to read the maximum required for the Prince Charming level of this challenge (1-4) but I would like to make it to the Magic Mirror level (5-9) books.
So far my book list includes:
Enchantment by Orson Scott Card
Daughter of the Forest by Juliet Marillier
Briar Rose by Jane Yolen
Beastkeeper by Cat Hellisen
Daily Prophecy asked: What is your first memory and why you love fairy tales and retellings?
I am a devoted Disney girl. I love pretty much all things Disney. My first real fairy tale memory was when my big brother bought me the Disney Ariel "Barbie" doll. I worshiped the ground my brother walked on so of course she became my favorite doll. Ariel would be the root of my childish obsession with all things mermaid and my love for Disney. With each movie release, my parents tended to get me the corresponding, illustrated, chapter books and we would read them together. As my love for reading grew and advanced with age I discovered some great retellings and enjoyed a more adult version of my favorite childhood tales. Books that capture your imagination and sweep you off to a land of enchantment and adventure, are priceless.
What is YOUR First Fairy Tale Memory? 
SHARE: