This week's Customizable Cooking we decided to try Cynthia's Mom's recipe for the Best Ever Banana Muffins.
Ingredients: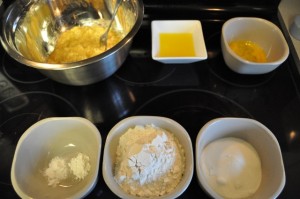 3 large ripe bananas, mashed
3/4 cup sugar
1 egg, slightly beaten
1/3 cup melted butter
1 teaspoon baking powder
1 teaspoon baking soda
1/2 teaspoon salt
1 1/2 cups flour
Mash the bananas. Add sugar and slightly beaten egg. Then add melted butter. Add the dry ingredients and bake at 375 degrees for 20 minutes.
**This recipe from an old (1980's) Canadian cookbook called Muffin Mania.
Cynthia:
Expertise: Intermediate
Ease: Easy
Customizing: I always add chocolate chips. When mashing bananas, I make sure they are 1000% mashed to avoid banana chunks in the muffins, unless you like fruit chunks, then you don't have to mash them as much.
Repeatability: I make these when muffins when my bananas start to go bad. Or I'll stick the bananas in the freezer & make thaw them for when I have time.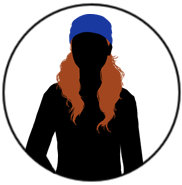 Melissa's Nutritional Tidbit: How about using raisins or craisins instead of chocolate chips? Look for ones without any added sugar to increase your fruit intake for the day!
Sophie: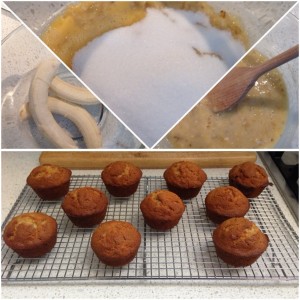 Expertise: Intermediate
Ease: Easy
Customizing: I skipped the sugar because the bananas I used were already quite ripe and sweet. It didn't seem to affect the recipe at all because they were so delicious.
Repeatability: These muffins are so delicious, and different from how we make muffins in Australia (you use yoghurt in muffins here to make sure they're moist), that they have been added to my permanent baking shelf. The few I had left after my brothers demolished them, I froze individually and took them for an afternoon tea snack at work where they defrosted just as nicely as when they were fresh.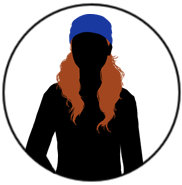 Melissa's Nutritional Tidbit: I love how Sophie didn't use any sugar. She really doesn't need any since the bananas have natural sweetness. If you would like to add some sugar, try 1/4 of the amount in the recipe. Bananas are a great source of potassium, a mineral necessary for maintaining heart health and blood pressure. One banana contains over 400mg of potassium! Many people don't get enough potassium in their diets, so eating a banana a day is a great way to incorporate this vital nutrient into our diet.
Hadas:
Expertise: Intermediate baker
Ease: So easy! I love when all you have to do is mix and bake. I didn't have chocolate chips though and I wanted 'em so I improvised.
Customizing: Instead of the chocolate chips I took a dark chocolate bar we had in the house and chopped it up. Added a hint of chocolate flavor. I also added cinnamon and reduce the sugar to 1/2 cup, but it was still too sweet, probably because of the banana's natural sweetness.
Repeatability: It was so easy and I could convince myself it's healthy because of the bananas so I definitely would. I would reduce the sugar even more this time though.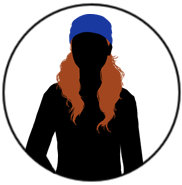 Melissa's Nutritional Tidbit: Chocolate may be known as the "bad boy" of foods: the thing you want, but know you shouldn't have. However, dark chocolate is his nice and healthy cousin (in moderation). Dark chocolate (more than 70% cocoa) contain flavanols, antioxidants that protect your heart and increase blood circulation. Look for non-alkalized dark chocolate containing 70% or more of cocoa. Even though there are health benefits, it is still caloric, so enjoy in moderation (about one or two squares).
SHARE: