Podcast: Play in new window | Download (22.7MB)
To keep with the Thrifty theme we are going to try to make an entire meal using recipes with only THREE INGREDIENTS. Here goes nothing! This Buzzfeed list was our main inspiration.
Estee: 
Recipe: Breakfast- Chocolate filled crescents
Expertise: Beginner to Intermediate
Ease: Easy
3 Ingredients:
Puff Pastry
Chocolate
Powdered Sugar
Customizing: I added mini marshmallows inside with the chocolate chips instead of sprinkling with powdered sugar.
Repeatability: Absolutely!
Recipe: Lunch- Chicken salad
Expertise: Beginner to Intermediate
Ease: Very Easy
3 Ingredients:
Cream Cheese
Canned Chicken
Ranch Seasoning
Customizing: I really didn't change this much I just served it with crackers.
Repeatability: Most likely. It's nice for a quick lunch or snack.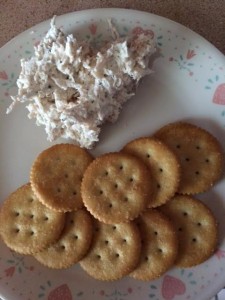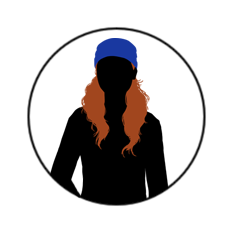 Melissa's Nutritional Tidbit: Chicken Salad is definitely an easy snack to make, but its sodium content is a bit too high due to the canned chicken and ranch seasoning. In general, canned goods usually contain a lot of sodium in order to keep it preserved. Rinsing the food before prep will shed some of that sodium off, lowering your intake. You can also look for "low-sodium" canned goods in grocery stores.
Ranch seasoning also has a lot of salt, but there are other ingredients you can incorporate into your chicken salad. Instead of a seasoning, you can incorporate whatever spices you wish, like paprika, oregano, garlic, etc. Instead of cream cheese, you could use mayonnaise. I use the mayonnaise made with olive oil instead of the regular version. This way, I'm getting my healthy fats in for the day!
Recipe: Dinner- Brown Sugar Pork
Expertise: Beginner to Intermediate
Ease: Easy
3 Ingredients:
Pork Loin
Brown Sugar
Worchestshire Sauce
Customizing:   The recipe calls to use a pork loin, but I decided to use boneless ribs. It also is meant to be cooked on a grill be ours ran out of gas so I decided to cook them in the oven. I put the "glaze" (it's a bit too liquidy for me to really consider it a true glaze) in roaster pan with the ribs. Then cooked them at 325 degrees for about an hour and a half turning them about 45 minutes into cooking.
Repeatability: Absolutely my family enjoyed these. I might try to thicken the glaze somehow.
Recipe:  Dessert- Chocolate Peanut Butter Cups
Expertise: Beginner to Intermediate
Ease: Easy, but tedious. (I used about 4 spoons)
3 Ingredients:
Peanut Butter
Chocolate Chips
Sea Salt
Customizing:   The only change to the ingredients I made was that I used milk chocolate instead of semi sweet since I was making them for my husband and that is his preference. I didn't use a double boiler to melt my chocolate. I used the microwave.
Repeatability: Maybe for holidays or special occasions.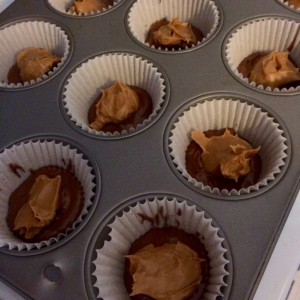 Lindsey's vegetarian spin is on Page 2!
SHARE: