Podcast: Play in new window | Download (19.9MB)
Do you sit near a desk all day or is your work more active? We list our top tips for staying active while at work.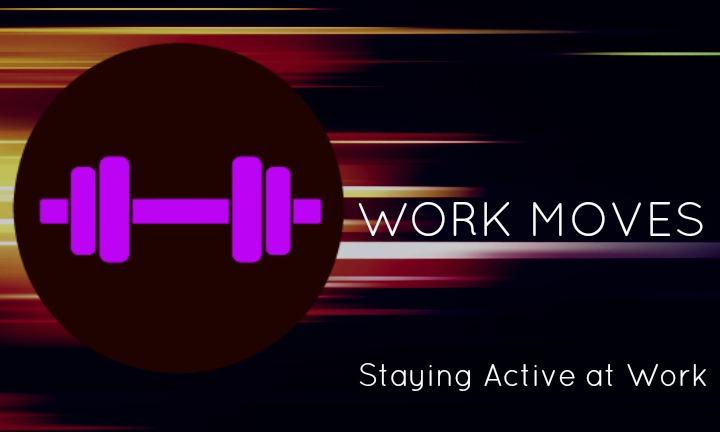 Lindsey:
Being a teacher, I am usually up on my feet walking around. I am in a self-contained classroom this year so I do sit more than I am used to. Here are some of my tips…
Walk as much as possible. Volunteer to run errands! Walk during the lunch break or planning period. The workload does not allow for this often, but I try to squeeze it in. Sometimes I just need a breather from the classroom.
Use a balance ball as a desk chair. This allows you to work on your balance and abdominal muscles while you sit because your body is constantly adjusting while you sit on the ball (do this more so at home when I work on Common Room posts). I plan on incorporating this for myself and my students (helps overactive students concentrate) once I am in my own classroom again.
The Sony Smart Band and Lifelog App! My husband got me a Smart Band for Christmas. I am a little obsessive about keeping track of my activities and pace, it is a little ridiculous. What I love is that I can set daily goals and it monitors my activity throughout the day. It pushes me to be a little more active before or after work because it provides you with a lot of accountability. If my steps were low at work I take the dogs on a walk when I get home.
Indo Board! I got an Indo board for Christmas so I would LOVE to have a standing desk where I could use the board while I work on lesson plans or website posts. Whenever I need a break I go Indo board for a few minutes for now.
Hadas:
My current job is a virtual one so I really am very inactive most of the time. Do. Not. Like. So to make sure I'm not going to die from all that sitting, here is how I mix it up.
Standing Desk! Everyone talks about this and since I can't actually adjust the height of my desk I put a step stool on it and place my laptop there.
Standing Meetings! Since my job is virtual we have 1-2 meetings per week via Google Hangout or on standard phone conference calls. I read somewhere that standing during meetings helps produce better ideas. It definitely also prevents rambling and it helps keep me active!
Standing Calf Extensions! According to the interwebs you hold something heavy, but I'm usually typing so I just work my legs, but boy does it burn!
When I used to work in an office I would do all my computer work before lunch and immediately after lunch I would deal with all the copying, mailing, filing, and other more active work for some variation.
What Do YOU Do to Stay Active at Work?
SHARE: