When preparing for our family trip to the WWoHP, most information posted was based on one of two perspectives, those that grew up with Potter and moms who are trying to make sure their kids are happy.
Earlier this year, my husband and I booked a vacation to the Wizarding World for us and our eleven-year-old daughter. As you can imagine, there was a ton of planning that went into not only the vacation but also specifically what we MUST see at the park.  While it is true that I wanted the experience to be that of a lifetime for my daughter, I myself am a diehard fan since way before she came along! I also wanted the experience to be just as fulfilling!
Here's a breakdown of some memorable Wizarding World experiences as a Potterhead and a mom!
The Entrance to Diagon Alley
It wouldn't be possible for a theme park to allow individuals to enter the unique Leaky Cauldron brick wall one by one, so I was very curious and cautious as to how exactly this would be accomplished. I was truly impressed with the execution of this entrance! The entrance curves and the brick is uneven so it gives the appearance of the wall opening. What really put it over the top for me was the sound effects playing in the area – it's the brick opening sound! My husband and I noticed this, it's something that older fans will notice more readily as kids are so excited they are running through it. This was definitely an overwhelming experience for any Potterhead finally coming to Diagon Alley.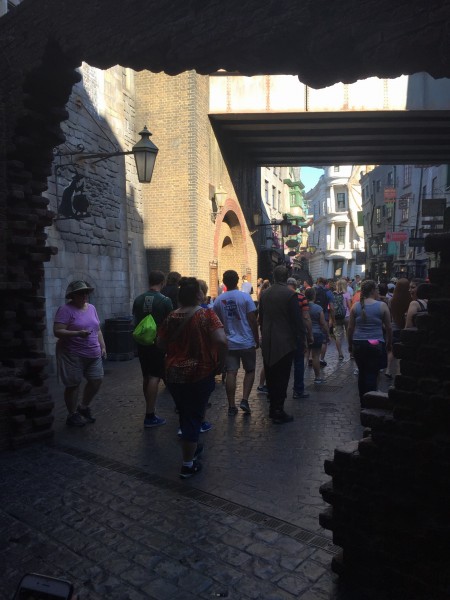 Gringotts
Yes, this is a very obvious choice but it simply is breathtaking and amazing. This was a definite hit for everyone in the family. The dragon was so realistic and the level of detail and attention paid to the inside of Gringotts. While queued up for the ride, you also have ample time to take TONS of pictures of Gringotts. My family as a whole was just in awe of the beauty of it and how spot on it was with the movie. Oh – and did I mention goblins?
Even though the queue seems like an attraction in itself, the actual ride was a favorite of mine. I have vertigo and found out quickly that I can't ride the rides like I did when I was younger, yet this ride was okay for me and met all the fun requirements my husband and daughter had.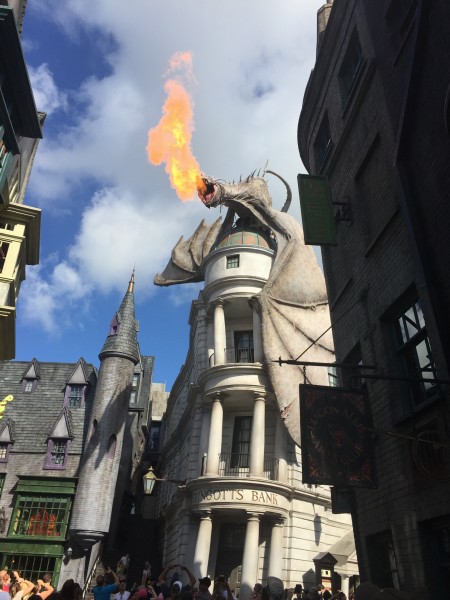 Diagon Alley Shops
Flourish and Blotts isn't an actual store. This is one glaring oversight in my opinion, am I right bookworms?! However, the rest of the shops are amazing! Even if the shop is just a storefront, the shop windows have great displays full of things that any witch or wizard would love. My daughter enjoyed this, yet she missed some of the details I caught while I lingered for a bit longer. Imagine window shopping in Diagon Alley! It really made you feel as though you were there and it was one of my favorite parts of the whole experience.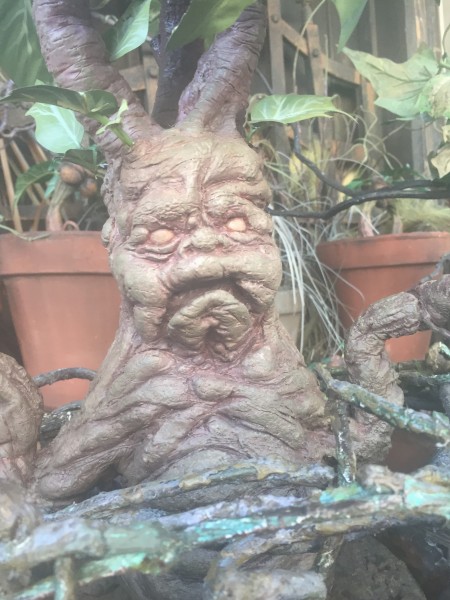 Pygmy Puff Adoption Ceremony
Remember the cute animal Ginny bought (and named Arnold) from Fred and George's shop in Half-Blood Prince? If you buy one at the Wizarding World's Weasley Wizard Wheezes, they offer to do an adoption ceremony. It does not require an additional charge, is very quick, is really cute, and is an experience the kids love. To be honest, some adults love it too! Guys, we were in Weasley Wizard Wheezes!
During checkout, the cashier will hold the Pygmy Puff up, announce its name (if you have chosen one), and declare that it has been adopted and is going home to a loving family. Then the crowd applauds this sentimental moment. It is just something fun and cute to add for your child's experience. My daughter was over the moon when they announced that Penelope the Purple Pygmy Puff was going to a loving home. I helped with the name. Anyone recognize where Penelope came from? ;)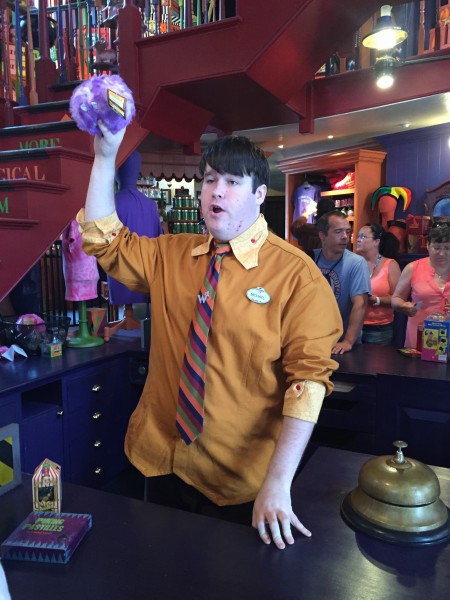 Hogwarts
It's Hogwarts. I can't make a list without including Hogwarts! The first time we went through the line for the Forbidden Journey ride, I didn't have my phone since I didn't think we were allowed. We rode it a second time and I was able to get pictures. They also have a separate line where you can go through simply to take pictures without riding the ride. I recommend this if pictures are what you are after. While many people are understanding, as you are surrounded by Potterheads, some get fussy if you hold up the line. Yes, Dursley-ish Muggles are abound as well.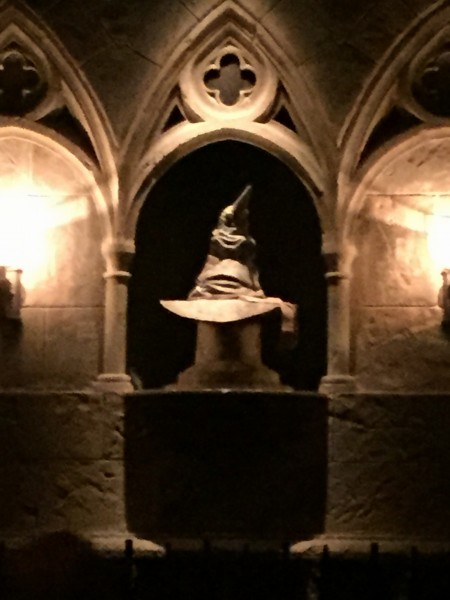 Secret Interactive Wand Locations
Many articles discuss the Interactive Wands you can purchase at the parks as these are definitely a hit with everyone in the family! However, one thing that isn't as well known is the two secret locations that are not on the map!
While I won't spoil the surprise, I will say that if you chat up one of the wizards or witches that are by each of the published spell areas, they will tell you where they are. This is a great experience for the kids to feel like they are truly a witch or wizard since not everyone knows about it! Below is an image hinting at one of the secret locations.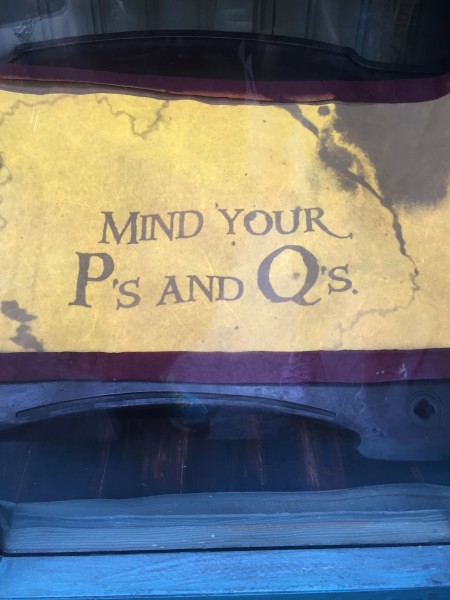 The Tale of the Three Brothers Performance
This performance is definitely for older fans. My daughter liked it but kind of checked out midway through. My husband and I were gasping. The props used are beautiful. The acting is great and there was some fun thrown in beforehand. We loved every moment of it. Definitely something for serious Potterheads to make time for. It will make you relive that amazing scene from the movie and the moving story behind it, all over again!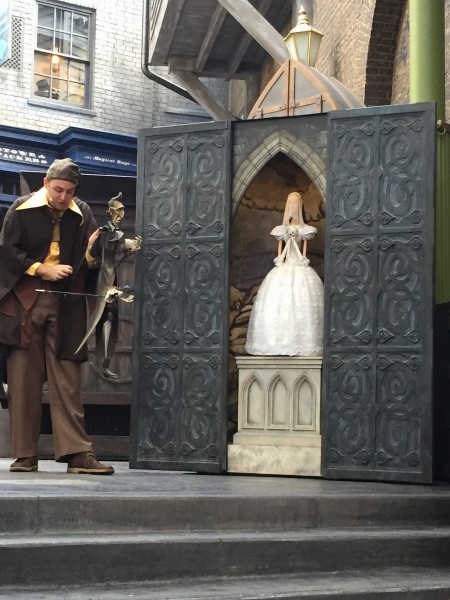 The Hogwarts Express
And finally, the Hogwarts Express. No list is complete without it. I started giggling insanely the second I saw it. Such a perfect replica. Make sure to ride it both ways, each has its own experience. My favorite was from King's Cross to Hogsmeade. We had just bought robes for my daughter so it was like she was really going to Hogwarts. The conductors on the train even treated her differently as if she were a witch. One person said to her, "Don't be late for classes, Hufflepuff!" She was over the moon and so was I.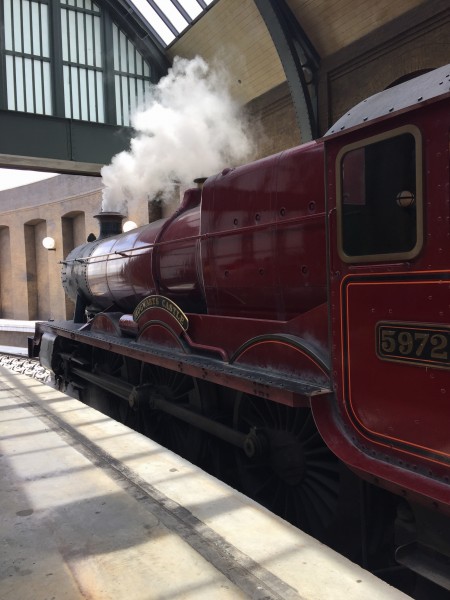 While I listed a few things, there are so many more great things to experience at the Wizarding World! Leave a comment below with your favorite parts!
---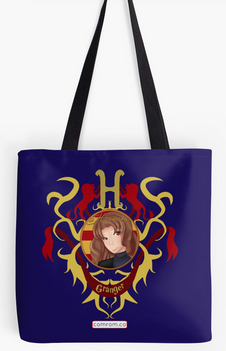 Check out our store on Redbubble!
Follow Common Room with Bloglovin
---
For more #Potterweek check out the following posts!
Pre Potterweek Bonuses:
Twice Upon a Time: The One with All the Changes
Heading to Hogwarts
PotterVerse: Clever Naming and the Importance of Mothers
PotterPeeps: Severus Snape, Hagrid's Birthday Cake for Harry, Least Favorite Character: Dumbledore, & Favorite Character: Draco
PotterPonderings: Mental Health, Circle Theory, CrackPot Theories, Lessons Learned from Dumbledore, Voldemort, Snape, and James
PotterHouse: Sorting Stories, Slytherin and Proud, CharmBomb
PotterParks: Potterhead Family Trip, Ashley and Debbie from You Haven't Seen?!
PotterPowers:
PotterPotpourri:
SHARE: