Something brand new this way comes! The fall season is finally here and the new shows will be rolling out over the next few months (with the stragglers and mid-season series popping up closer to winter time) and I don't know about you, but I'm excited to see what this season has to offer. I would be lying if I said I had a lot of faith in the new crop of shows being offered, but I'm willing to hold off judgment until I have given everything a chance.
Blackish (ABC)-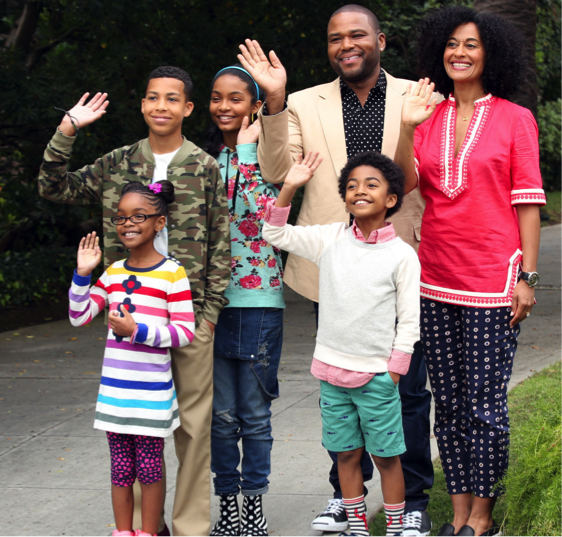 In case you missed it, ethnic is in this season (Cristela, Jane the Virgin, Fresh Off the Boat), especially on ABC. In this new comedy series, a father realizes that his family is losing its cultural identity in the rich white community they live in and is determined to help them reconnect with their roots. I was afraid that the series would be overwhelmingly loud and obnoxious (the impression that I got from the trailer). The pilot was certainly loud and obnoxious (the field hockey and the bar mitzvah were a little much), but it was also a lot more touching and funny than I expected it to be. I am hoping the series can find a better balance and explore more subtleties with the cultural identity it is exploring rather than playing it all for laughs. There was a lot of potential in the pilot, but the show has a little more sorting itself out to do. I doubt this will ever make my must list, but it might go on my maybe list.
Verdict: Not sold yet.
Z Nation (Syfy)–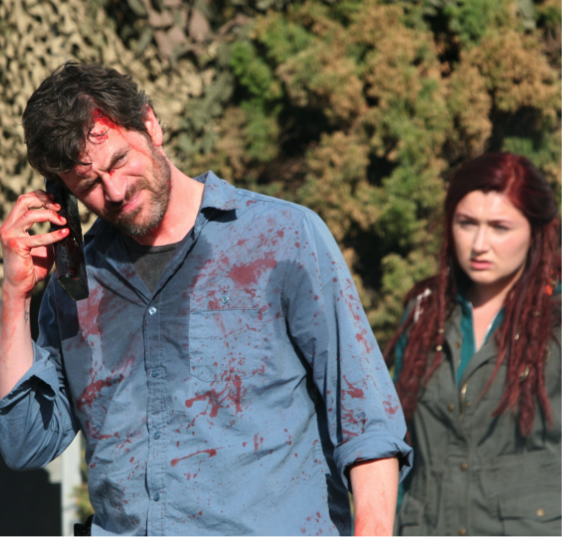 I made the mistake of watching this series immediately before bedtime this week. Needless to say it definitely ruined my sleep Saturday night. I have a general no zombies before bed rule (created courtesy of The Walking Dead), but if I'm going to lose some sleep, I'm glad it was thanks to a series I enjoyed. Z Nation did what Lost was afraid to do in its pilot. SPOILER ALERT AHEAD: They kill of the seemingly main character at the end of episode one. I am thus far enjoying the dynamic of our main cast as well as DJ Qualls' performance as the eye in the sky. This series has all the dramatic elements of The Walking Dead, but it is tonally less dark (I'm not sure how that is possible, it just is). There are a lot of mysteries being hinted at and I am excited to see where they will take us. That being said, the zombie baby was just terrible  and fake looking–why could it suddenly walk? (Though the zombie dog was totally creepy.)
Verdict: Sold!
Madam Secretary (CBS)–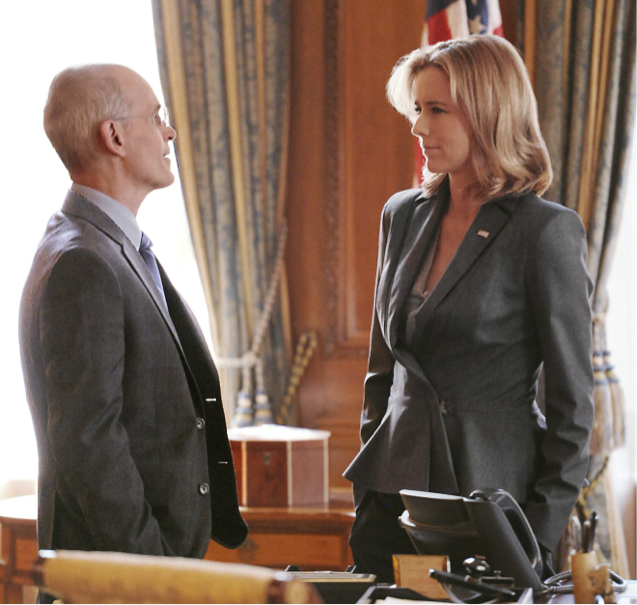 Being paired with The Good Wife is a lot of pressure for any new show. Madam Secretary is about a former CIA agent who finds herself drawn into the role of Secretary of State after her predecessor dies in a mysterious accident. Though Téa Leoni is apparently a known entity, I can't remember any of her previous roles (I looked on IMDB but nothing stood out), so I was pleasantly surprised to enjoy her performance almost as much as I enjoy Julianna Margulies. This series may prove itself to be a strong pairing for The Good Wife, a prospect I find exciting (even though my Sunday nights are already bursting during the year). I'm hoping the series finds a good balance with the family dynamic the way The Good Wife does because right now they mostly seem extraneous, but I imagine that will come with time. Also great is Željko Ivanek, mostly known for playing villains. I am interested to see him in a slightly different role (still not someone we are rooting for but perhaps not entirely evil).
Verdict: Looking good.
Nicky, Ricky, Dicky, and Dawn (Nick)–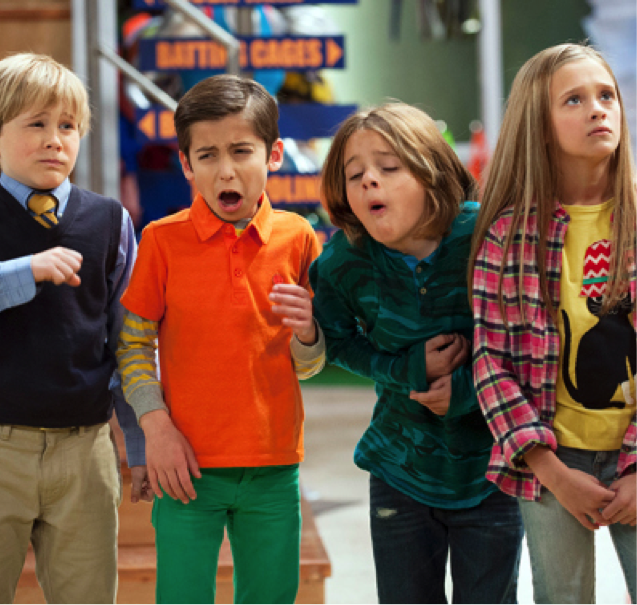 Sometimes I like to take a break from my serious, adult shows and check out kid-town. (Oh who am I kidding, I grew up without cable, no Amanda Show, no Clarissa Explains It All, no Secret World of Alex Mack. I am making up for lost time.) It seems Nickelodeon and Disney have decided they are done with the celebrity singer-dancer stories (goodbye Hannah Montana, iCarly, Victorious, Shake It Up). Nickelodeon has mostly gone in a more sci-fi/supernatural direction (with The Haunted Hathaways and The Thundermans), but Nicky, Ricky, Dicky, and Dawn goes more in the traditional route of kid comedy. Quadruplets with wildly different personalities, siblings Nicky, Ricky, Dicky, and Dawn regularly fight, which drives their parents crazy. But as always with these shows, when push comes to shove they work together and support each other. The series is sweet, but typical.
Verdict: Same old kid hi-jinks.
Henry Danger (Nick)–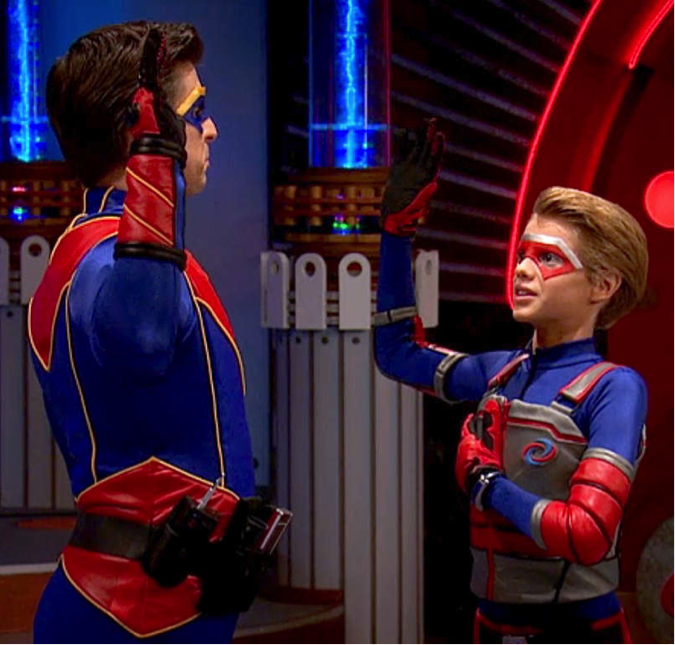 Henry stumbles into the job of sidekick to superhero Captain Man. The job is full of excitement and danger, but also puts strain on his personal life as he is not allowed to tell his friends the true nature of his job. Unfortunately, he is not much of a liar, which means he frequently  tries to distract them with belly buttons and other strange things. Henry and pals are a little too earnest for my taste (which seems to be the thing for our young Nickelodeon and Disney stars), but I can see his quirky awkwardness winning over a young audience. Who doesn't want to be a superhero's sidekick (even if Kid Danger is not the coolest of nicknames as the bad guys go by names like "The Toddler" and "Phone Shark")? This series feels almost identical to The Thundermans, only with an emphasis on friends over family and more actual crime fighting than training. I'm going to miss Sam & Cat, neither of these new shows are as funny as the ill-fated series.
Verdict: More of the same.
What do you think TV watchers?
Anything you particularly liked or thought fell flat?
What shows are you excited for?
SHARE: