Podcast: Play in new window | Download (Duration: 1:18:16 — 35.8MB)
A few months ago we set out to do another tv show rematch with our Iggle pals.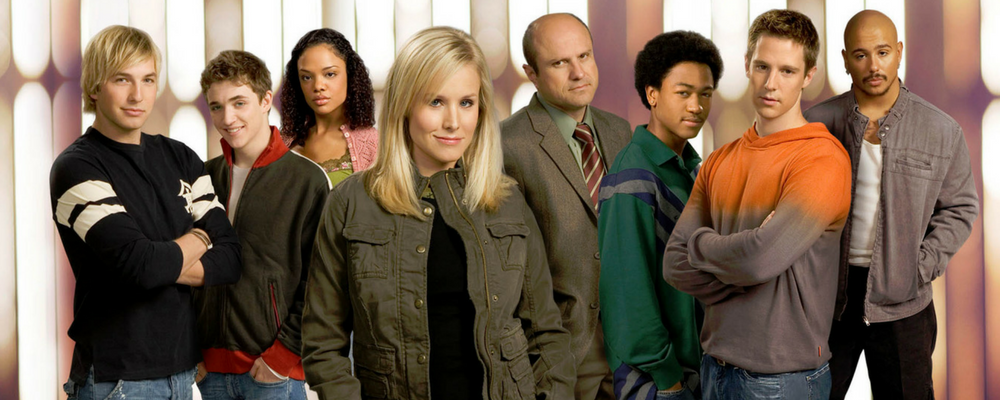 What's an Iggle? It's the affectionate term members of the IGGPPC use to refer to one another. The IGGPPC stands for International Geek Girl Pen Pal Club. Many of the Common Room contributors are part of the club. You can read more from Debbie, Lydia, Robyn, + Hadas on their site!
You'll remember we previous rewatched the WB (then UPN) hit Roswell, followed by Freaks and Geeks, then Twin Peaks, and now Veronica Mars!! We have a group on Facebook for Iggles to join and vote on which shows they'd like to rewatch. As you'll see from the past 3 rewatches, the cast of co-hosts is always changing.
The show we decided to watch and rewatch was Veronica Mars. On the panel, this time, were Cassidy (of the Harry Potter podcast The Sonorus Podcast), Kristy (who you'll know from Iggle Flicks), Meghan (also on our Batman v Superman episode!). Check them out on their own blogs and Twitter accounts!
Meghan and Cassidy have seen Veronica Mars before and are big fans. Kristy and I (Hadas) have never watched the show and we both pleasantly surprised by the quality.
Veronica Mars is a cult classic yet Kristy and I have never seen it before. We can into it with different ideas of what the show could be and we're both very pleasantly surprised. The show is more mature than it seems. It's well executed plot wise and by its incredible and underrated cast.
Watch season two and listen to our episode!
To read more about this episode check out the post on the IGGPPC's site.
SHARE: