Wait no more! Doctor Who is coming back and so is Small Screen Chat!
Hello there everyone!
My name is Nicole, and I recently started a blog of my own called How to Fangirl for Adults. Through the blog, I really started diving into new spheres of the internet I hadn't explored before, and came across the delight that is Common Room. We connected during #Potterweek and here we are! (Editor's Note: You MUST read Nicole's take on Slytherin House Pride!)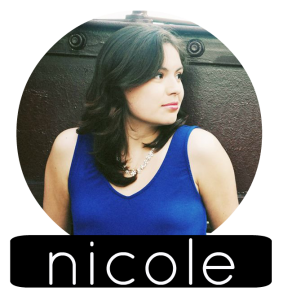 I will be adding monthly updates to Small Screen Chat covering a wide variety of TV and Netflix-related topics. To get a taste of some of my likes, the shows I'm currently watching include:
So You Think You Can Dance, Season 12
Buffy the Vampire Slayer, Season 3 (Netflix)
Becoming Us, Season 1
And some of the shows I'm excited for this upcoming fall include:
Agents of S.H.I.E.L.D., Season 3
*Doctor Who, Season 9
*Supergirl, Season 1
*Modern Family, Season 7
I will be covering these and much more in upcoming posts, now that the fall season is about to kick off. Until then,
---
* For more of what we're watching on TV this Fall, check this out!
SHARE: