Game of Thrones borrows many aspects of medieval and Classical stories. The Red Wedding episode was horrific and shocking, but not really original. Feel free to press play below to get yourself in the mood for this piece.
If one knows the rules of hospitality, they know the Starks would get their revenge tenfold. As a non-reader* of ASOIAF, I intend to talk about this event based purely on the rules of hospitality presented in Classical works.
Walder Frey and friends violated guest rights and decided to murder many Stark men, kill the King in the North, his mother, and his wife (HBO version).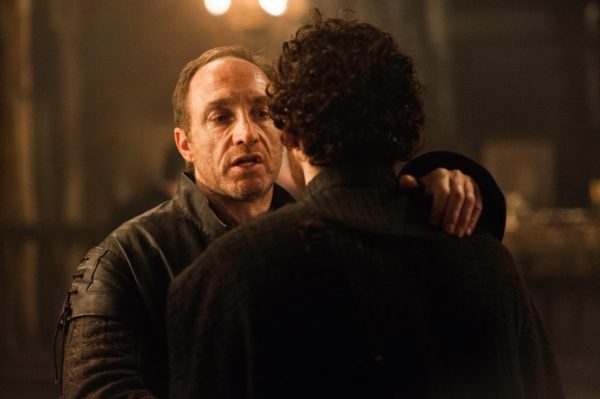 In the season finale, many characters referenced the violations of hospitality. Bran specifically told of the Rat Cook who fed a meal made of the son of his guest to said guest. This is called a Thyestean meal and the reasons behind it are kinda extraordinary.
We can trace the importance of hospitality from biblical times when Abraham took care of the three messengers. The protocol for hosting guests (based on Abraham) was as follows: first washing their feet, letting them rest, offering them food, and then asking them why they were visiting. As my Classics professor explained it, AAA did not exist, so hospitality was all you had.
In Homer's Iliad, we learn about the tenants of The Heroic Code and how hospitality is involved:

The Heroic Code

Aristos (best)
Arete (excellence)
Areisteia (prowess)
"Be All The You Can Be" in each situation
Let your actions cause others to hold you in esteem
Perform actions that will grant you material goods representing Honor. (e.g. enemy spoils)
Kleos (fame and glory): End result of following the code, usually posthumous
My professor elaborated about the importance of Honor and how to attain it:
Philotimia (love of Honor)

Loyalty to all forms of Honor:
Courage in Battle:
Must Answer Fate:
Must Answer Call of Duty
Individual, Family (including Guest Friendship), & Community
It is better to die with honor than to live without it by running away from battle
Must accept all challenges without fearing death, because he surrenders to fate
Religious, Military, and Family
One important way to gain honor is to follow the rules of Guest-Friendship. Guest-Friendship is the name of the bond made between host and guest. If you are a guest at someone's house you are now considered family and must honor them in the future whenever they need your help. This bond was under the Furies' protection and was later transferred to Zeus.
One of Zeus' names, Zeus Xenios, means Zeus Stranger. Xenia is one of those infamous Greek words that means many different things simultaneously. It also means Guest-Friendship.
Once two individuals interact as either guest or host they are considered family. In Homer's Iliad, Glaukos, a Trojan, and Diomedes, an Achaean, meet on the battlefield (Book 6). Their bond of Guest-Friendship prevents them from attacking each other.
Diomedes requests that Glaukos provide him with his armor and Glaukos agrees since the bond requires him to aid his family members. This is the extent of guest-friendship.
The House of Atreus repeatedly violated the rights of guest-friendship, hospitality, and family honor presided over by the Furies and their legacy is a bloody one because of this. Their story's beginning is documented in Seneca's Thyestes.
To understand the story of Thyestes, it is better to star with its more familiar sequels, The Iliad, and The Oresteia Trilogy.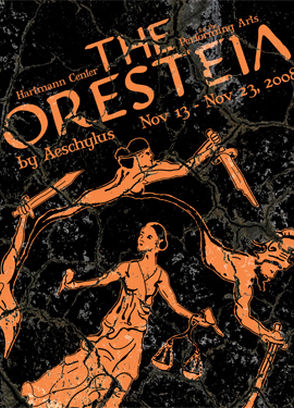 As briefly as possible, I'll explain both. If you remember The Iliad it was mostly a story about Achilles the Achaean half-god and Hector the honorable Trojan warrior. In the background were Agamemnon and Menelaus.
The proposed start of the war was when Paris, Hector's brother, "raped" Helen who was currently Menelaus' wife. Most scholars do not consider Helen's kidnapping a rape as she later admits in the poem that she willingly left her husband for Paris. Agamemnon uses this incident to go to war with the Trojans.
Agamemnon sacrifices his daughter, Iphigenia in order to appease the gods and succeed in the war. When his wife, Clytemnestra, finds out, she begins to plot his murder.
Fun Fact: the concept of red carpet comes from The Iliad and The Oresteia Trilogy, as Clytemnestra sets a red carpet to greet Agamemnon upon his return home. What celebs and distinguished people walk on before a prestigious event has its roots in murder. Oh boy.
Speeding this story up: Clytemnestra kills her husband. Her children kill her. The Furies and Athena go to trial to decide how these crimes against hearth, family, and hospitality should be dealt with. The trial wraps up the story of The House of Atreus that began in the Thyestes. So what actually happened?
In Seneca's Thyestes, Atreus killed his brother Thyestes' children and baked them into food. Since Atreus committed this crime against hospitality, family, and hearth, his family became cursed. In Game of Thrones, the Thyestean meal seems to come at the end of the cycle**. Now Walder Frey has been paid back for his crime. Arya got her revenge on The Frey's, Sansa got her revenge on the Boltons, and the last family left in that mix are the Lannisters.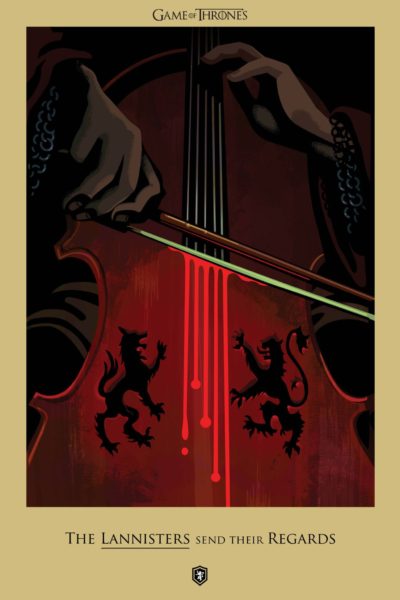 Seneca's Thyestes is often cited as the origin of the revenge tragedy genre. As a Classics major, I constantly talk about how Greek and Roman literature spawned every genre and archetype we know today. I'm happy Game of Thrones allowed me to share one of my favorite plays with you today.
*I read the first book and tried the second. I found it too hard for me. High fantasy (or not light, urban fantasy) is not my style I guess!
**As I have not read the books, I am pretty sure Arya hasn't enacted revenge yet. I also know that Frey Pies are not something attributed to Arya. Feel free to educate me in the comments!
What did you think of
season six of Game of Thrones?
SHARE: