On Episode 3: Hunger is the New Black we reviewed Catching Fire.
Here's the breakdown:
+
The supporting cast! Stanley Tucci, Elizabeth Banks, Woody Harrelson, Lynn Cohen, Lenny Kravitz, Sam Claflin, and Jena Malone were great!
Effie's increased role and her apology to Peeta and Katniss were very moving and a nice touch by the gamemakers, I mean filmmakers.
The movie stayed true to the book; The visit to District 11 was so perfect it made us cry.
–

For nonreaders, the ideas of the Quarter Quell, the uprising, and Katniss' rescue were confusing.
The love triangle marketing. Does this book really have a love triangle and if it does is it essential enough to the plot that so much of the merchandising should be based on it?
Plutarch Heavensbee. He did not look like a member of the capitol, some  foreshadowing opportunities of his involvement with the rebellion were missed, and where was that watch?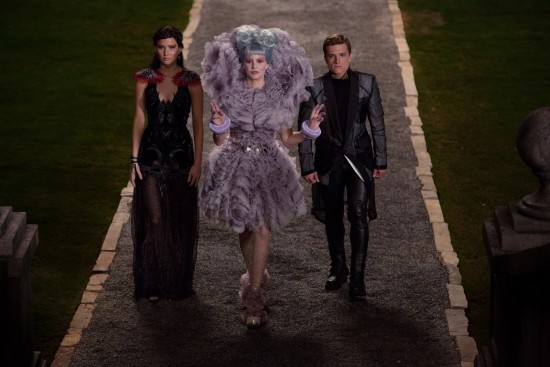 Honorable Mentions:
Buttercup was recast!!
Jennifer Lawrence is Katniss.
The fangirls in us really missed some cool details from the book, notably Finnick and Katniss pranking Peeta; Bonnie, Twill, and District 13; Gale and Katniss' friendship; Peeta's prosthetic leg; and the baby bomb continuity… among other things.
Average Host Rating: 4/5 Stars
For some Katniss swag, check our our REDBUBBLE STORE!!!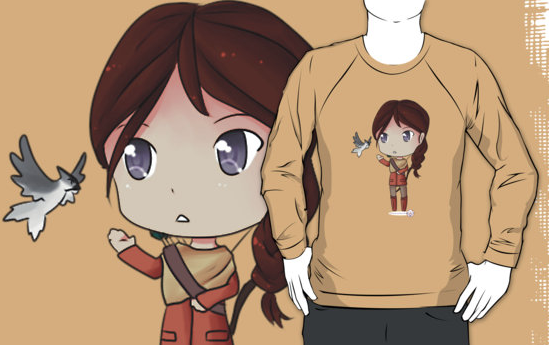 SHARE: