Welcome to To Be Honest, HBT where I use my favorite quotes from a recent book I've read, categorize them, and explain my thoughts on the book as a whole. I tend to find meaning in everything, but I don't really force it. Most "reviews" are spoiler free and provide a warning prior to a spoiler-filled section.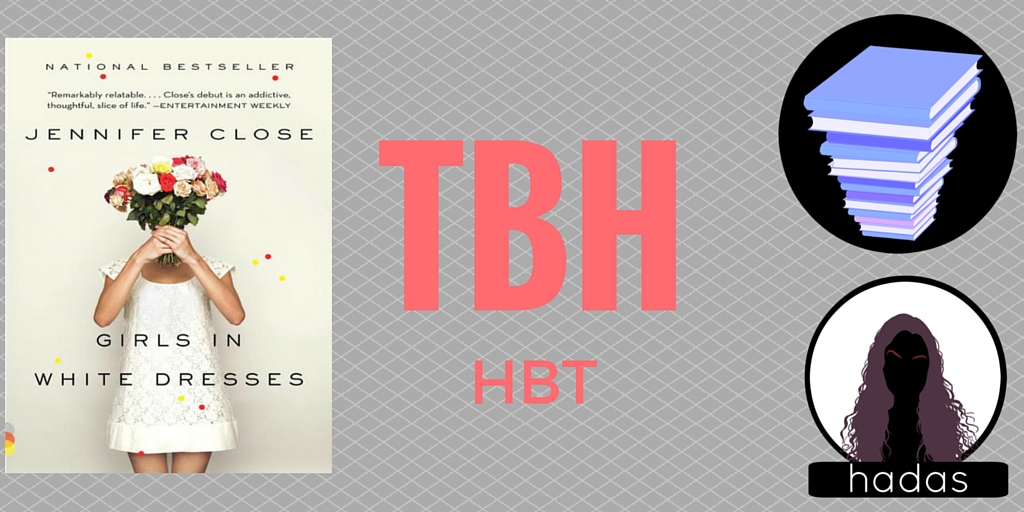 This week I'm discussing Girls in White Dresses by Jennifer Close.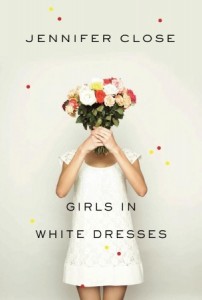 Just Funny:
12 Isabella went to the gym with them once, and Kristi wore earrings and a necklace while she ran on the treadmill, with bothered Isabella so much that she couldn't ever bring herself to go back again.
14 Isabella knew that he thought the Greek salad was super healthy, and for that she pitied him.
–both these quotes are so judgmental and hilarious to me.
246 If you broke up with me, I would kidnap Winston. Then I would take him around the country and photograph him in different states, so that I could send you the pictures and taunt you.
— Winston is their puppy and this threat is playful so the idea is funny.
#truth: 
161 Sometimes I think that if you do something with enough confidence in New York, you can get away with anything. If you pretend to have authority, people never question you.
–!! I believe this statement wholeheartedly. If you hesitate when jaywalking or driving you're dead and it basically applies to anything else you do in NYC, except for the whole death threat part of it.
Learned Something:
204 Wait Wait Don't Tell Me reference.
-Learned about this fun news quiz podcast from this book. NPR FTW!
Final Thoughts:
As you can see, there aren't many quotes or notes here. Chick lit can be fun and I definitely enjoy movies based on them, but this was kind of bare for my taste. It was not a waste of my time, more like a nice vacation for my brain and simply a light carefree read. To Be Honest, this really is not my style, but I may read other books by Jennifer Close if I need a break.
SHARE: