I don't normally get subscription boxes. I tried the PopSugar box for a while in college, and while it was fun to get a surprise every month, I didn't end up using many of the things I got inside. However, when I saw that there was a Star Wars Funko subscription box called Smuggler's Bounty, I had to give the service a try.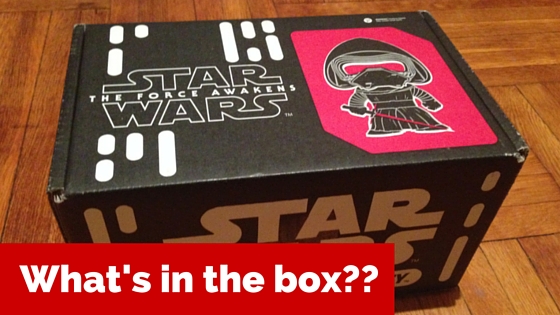 I've received two Smuggler's Bounty boxes so far, November's "First Order" themed box and January's "Resistance" themed box.
One thing I really like about these boxes is that they arrive every two months instead of every month. The boxes are $25, which is a bit pricey once you add in shipping and taxes, so it makes the expense seem a bit more reasonable.
I really love how each box looks different and the design of the boxes. I got these shipped to my office, and it definitely made the Executive Services department chuckle as they delivered the mail.
Here is what was inside November's box: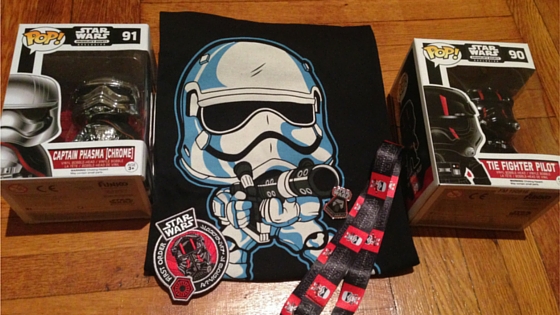 My favorite part of the box is the Captain Phasma Pop! figure. The box also included a Tie Fighter Pilot Pop! figure, a Storm Trooper t-shirt, a lanyard, a First Order patch, and a Kylo Ren pin.
Here is January's box: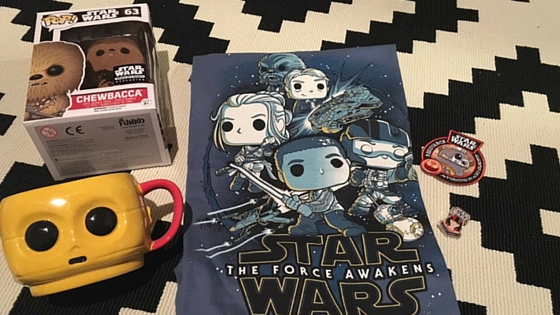 My favorite thing in this box is the C-3PO mug. It also included a t-shirt, a Chewbacca Pop! figure, a BB-8 patch and a Poe pin.
Every box contains two Funko products, a t-shirt, a pin, and a patch. While I like having a general idea of what I'm getting in a box, I wish they would mix up their equation a little bit. Granted, this is powered by Funko, so obviously they contain all Funko designs.
The fact that the box only contains Funko designs is a large reason why I'm probably going to cancel. I love looking at Funko figures and I think they are adorable, but I've never actually purchased one before getting these boxes.
I only like to collect figures who are characters that I really love. I was very happy about receiving the Captain Phasma figure, but I would have never purchased the Chewbacca or the Tie Fighter Pilot. I also already have far too many t-shirts and need to cut back on those that I am adding to my collection.
While not for me, I think this box is super fun and would highly recommend this box to anyone who loves to collect Funko figures!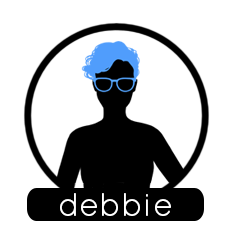 Which Subscription Boxes Do YOU Love?
SHARE: