It's cold here in NYC. Too cold, if you ask me. But a steady rotation of soup/chili/stew/soup… gets kind of boring. And while I love my crockpot, I don't love the smell of dinner wafting through the house all day. So…what I bring to you is a typical Syrian meal. Yes, it's dairy, but it's hearty, delicious, make-ahead, and completely on target for all the picky eaters.
Mujudrah is simply a rice and lentil pilaf. Flavored simply with salt, there's no fault to be had. It's the add-ons that make it delicious and customizable. It's traditionally served with caramelized onion and yogurt flavored with cucumber and mint. I like to serve it with shakshouka and simply cooked spinach.
The four-part meal seems complicated, but almost every part can be done in advance- except for the egg poaching. My whole family loves this meal, and it's become a staple at my table. Bonus points that the shakshouka is served in the skillet. One less dish to wash!
Shakshouka 
This tomato and egg dish is great for brunch as well as dinner. It's delicately flavored tomato stew with eggs poached directly in the sauce. The tomato mixture can be made ahead of time and just brought up to temperature before serving. Spice lovers can add in a diced jalapeño
1 small onion, chopped
1 red pepper, chopped (optional)
2 cloves garlic, smashed
1 28oz can whole peeled tomatoes in juice
Salt, pepper to taste
1/4 tsp allspice
Eggs
Olive oil
In a large, flat-bottomed skillet, heat 1 tablespoon of olive oil.
Add in onion, pepper, and garlic and sauté until edges turn golden.
Season with salt and pepper and allspice.
Pour in tomatoes along with liquid. Using can as a guide, add in 1/4 can of water.
With a fork or potato masher, break up tomatoes. Allow to simmer 30 minutes, until sauce is fragrant and reduced.
At this point, the sauce is done. It can be set aside or refrigerated until its time to serve.
When you're ready to finish the dish make wells with a large spoon in the tomato mixture. Each well will hold one egg. I typically serve 2 eggs per person.
The tomato mixture should be simmering before adding the eggs. Crack an egg into each well. Allow the white to start setting. At this point, the dish can finish simmering on the stove, or be finished under the broiler.
Eat immediately! Make sure not to overcook the egg -the white should be just set and the yolk should be oozing.
Mujudrah 
This rice & lentil dish is so quick and easy to toss together on a weeknight. Leftovers heat up well, in the microwave or oven. When warming up, add some ice chips to the dish. It keeps the rice moist! A whole grain alternative for the white rice is coarse bulgur. Bulgur is cracked wheat. It's available is different textures. For this recipe, coarse bulgur, sometimes labeled #4 is what you're looking for.
1 c long grain white rice
3/4 c brown lentils
1 c water
Salt and pepper to taste
1tsp oil
Combine lentils and water in a medium pot over high heat.
Add salt & pepper.
Bring to a boil, reduce to a simmer and cook until lentils are al dente. This will take about 15 minutes.
Add an additional 1/2 c water, oil, and rice to the pot.
Stir to combine, and bring to a simmer.
Allow to simmer on the stove until the water becomes level with the rice.
Stir, cover the pot, and transfer to a 350 degree oven for 20-25 minutes, or until rice is cooked through and fluffy.
Fluff with a fork and serve immediately or transfer to a serving dish and cover.
Minted Yogurt 
By far, this is my favorite side dish to to with the mujudrah. It adds a creamy, crisp, and herbal element to the dish.
One preparation note: mix in the cucumbers at the last minute, as they can make the yogurt watery.
I personally use fat-free Greek yogurt, but for a richer dish higher fat yogurt can be used.
6-8 oz plain Greek yogurt
2 Persian cucumbers, finely chopped
2 teaspoons dried mint
Salt to taste
Combine all ingredients in a bowl. Taste and add salt if necessary.
Fried Onions 
These onions are the highlight of the dish. Brown and caramelized, they're sweet and a delicious contrast to the rice. These are always the first to be eaten, so double or triple the recipe! The onions freeze perfectly in small ziplock bags. Just make sure to hide them in the freezer, because they'll get eaten! Perfect in eggs, on burgers, mixed into grain salads, or on sandwiches, these onions are totally worth the tears.
3-4 large onion, peeled and kept whole
1/4 c olive oil
1 tsp salt
Slice onions into rings.
Separate rings and place in a large, cold skillet.
Add oil and salt.
Turn on heat to low and cook, stirring often, until onions are dark brown and caramelized.
This can take 45 minutes or more, but it's worth it!!
Sautéed Spinach 
When I make this meal, I like to get some greens into my family. Everyone loves spinach, and it goes nicely with the meal.
1 lb fresh baby spinach
2 cloves garlic
1 tsp oil
Salt & red pepper flakes to taste
Smash garlic cloves with a large knife.
In a large skillet, sauté garlic in oil until fragrant.
Remove garlic. Add spinach, cover, and cook until spinach is wilted.
Remove cover, stir, season, and serve.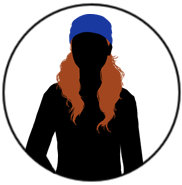 Melissa's Nutritional Tidbit: This exotic meal is so incredible and I'll tell you why. There are a number of components to this meal that you can eat them separately as snacks or together.
The actual shakshouka looks vivacious and colors your table with its vibrant red hues! Tomatoes have lycopene, a carotenoid that has antioxidant properties and may help lower risk of certain cancers, like prostate and lung cancer. Make sure to find canned whole tomatoes without added salt to lower your sodium intake. The shakshouka is a whole meal in and of itself, with the egg as your protein, fat, and the peppers, onions, and tomatoes as your veggies.
Mujudrah is a splendid dish that is simple yet bursting with flavor. Rice and lentils together are a complete protein, giving us the essential amino acids our bodies need to thrive. Proteins are made out of amino acids, the building blocks of our DNA, muscle, and enzymes. Our bodies make some amino acids, but not all of them, making it necessary for us to consume the rest. Mujudrah gives us all of those essential amino acids!
The minted yogurt is a cool and refreshing addition to this meal. Yogurt is definitely underrated in the world of health foods. Not only is it a great source of protein, calcium, and vitamin D, but it's a fantastic source of good gut microflora- aka probiotics. I'm sure you've heard that buzzword before! Probiotics can help ease symptoms of Irritable Bowel Syndrome(IBS) and Irritable Bowel Disease(IBD- diseases like Ulcerative Colitis and Crohn's Disease). It can also help boost immunity. Microflora essentially means good bacteria in the gut. Having enough good bacteria helps prevent the bad ones from wreaking havoc on your system.
Last but not least is spinach! This humble green leafy vegetable is a nutritional superstar. Spinach has so many nutrients, including vitamin K, vitamin C, iron, magnesium, and folate, just to name a few! Not everyone loves spinach, but there are a plethora of ways to eat it that can fit your tastes and lifestyle. You can stir fry (like in this recipe), put in a salad or wrap, or blend in your smoothie. Any of these ways are great ideas to incorporate spinach in to your daily diet, as it has so much to offer its consumers.
SHARE: