Here's the setting: 1999, we are in Los Angeles and it's the biggest award ceremony of the year, the 71st Academy Awards, giving Oscars to the best movies of 1998. That night, Shakespeare in Love won 7 golden statuettes including Best Movie & Best Actress for Gwyneth Paltrow. To this day, I still don't understand why, considering that Elizabeth was nominated in the same categories and that Shakespeare in Love is probably one of the worst movies I've ever seen.
So why go and see the stage adaptation, currently playing at the Noel Coward Theatre in London, would you ask? Well, on a YouTube frenzy, I stumbled upon the trailer for the play, and loved the atmosphere, so I decided to give it a try.
Eventually, I saw it twice in 3 days.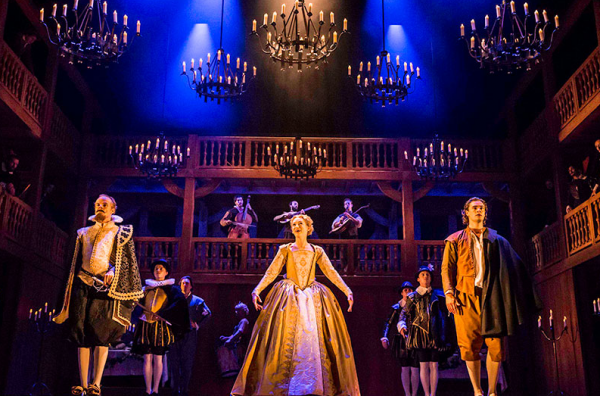 Shakespeare in Love starts with a young William Shakespeare, trying to write a new play for Philip Henslowe, and experiencing writer's block. When he meets Viola de Lesseps, the daughter of a rich merchant who dreams of becoming an actor, he is inspired. This will lead him to write one of his most iconic masterpieces, Romeo & Juliet.
What I particularly appreciate about stage adaptations, is that it's always going to be so different from the original piece. The first reason is that we are on a restricted space, all the actions happen on one stage. It's more intimate, there's less movement, you are more focused on the characters. The second reason is that the cast changes, so interpretations are different, and they give a whole new set of emotions to some scenes. For all those reasons, Shakespeare in Love on stage succeeded where the movie failed.
First, when you enter the theatre, there's a very special atmosphere. The stage is made to resemble a typical Elizabethan Theatre (as several theatres from that period are depicted, such as The Rose, The Circle etc…). I felt invited to that era and into that story, it's almost like watching a play from backstage. The set is pretty simple and doesn't really change or move, except for a big panel in the middle going from back to front.
The biggest strength of Shakespeare In Love on stage is the actors. Let's start with Tom Bateman who is incredible as Will Shakespeare. He is a breath of fresh air and gives such a heartfelt and brilliant performance (in addition to just being an adorable man). Lucy Briggs-Owen does a great job portraying Viola de Lesseps. The only criticism I have, is that towards the end of the play when Viola is acting as Juliet it was a little bit too much and felt out of tune. Maybe it was intended, since she is an actress, playing Viola, playing Juliet …. Yeah Shakespeare!!. Alistair Petrie (some may know him as the Major Sholto in Sherlock) as Lord Wessex and David Oakes as Kit Marlowe are incredible. The ensemble is very good, they'll make you laugh and cry, but the real star of the show is of course Barney the dog. Barney will melt your heart!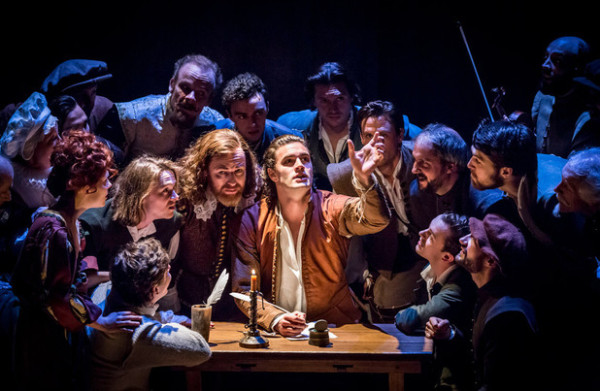 One other major good point, and probably my favourite point, is the music. There are 4 musicians on stage at all time (as they're also actors), playing music that fits the 17th-century era. It's enchanting, beautiful, and heartbreaking. One of the singers, Charlie Tighe has the voice of an angel, and it isn't an exaggeration. At times, I would just stop looking at the scene and focus on him and his voice. It brought me to tears! The musicians are all so good, and they all provide amazing comical performances (as they play several minor characters throughout the show).
The story isn't far from the movie, as some scenes are the same, but the small changes they made provide a more developed and less empty experience. It's also very well executed. What I particularly disliked in the movie, apart from the fact that it's horribly acted, was that the characters didn't display any emotions. Let's take the Ned Alleyn troupe for example, in the movie I was watching a bunch of people being a bit friendly with each other and showing little to no emotions towards each other. It always felt distant and quite fake. In the play, when they're all together, you feel the bond between them.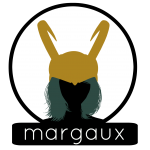 To conclude, Shakespeare in Love on stage is beautiful, magnificent, and will make you laugh and eventually cry. You should definitely see it while the original cast is still on, and I'll let Philip Henslowe have the last word: "Comedy, that's what they want. Love! And a bit with a dog!"
Rating: 4.5/5
---
For those interested in seeing Shakespeare in Love on stage at a low cost, I also tried the Day Seats. It's only 15£, you are in the front row but the stage is pretty high so you'll have to sharply look up (you don't really see the back of the stage, but it's still worth it). If you want tickets, start queueing approximately an hour, or a little more, before the Box Office opens! I also strongly advise that you go meet them at the Stage Door after the show because they are the sweetest people!
For those living in New York, the production is going to move on Broadway next season, so no excuses!
:)
SHARE: