Podcast: Play in new window | Download (Duration: 1:10:52 — 32.4MB)
Last week we released our episode about Fast Fashion and The True Cost movie. This week we're releasing our episode with Annie from The Enantiomer Project.
Dr. Anne is a real-life scientist and a professor at a fancy university, but not one where there are galas every Friday. Her blog likes to present sewing patterns and projects as scientific experiments. And the results are almost always gorgeous.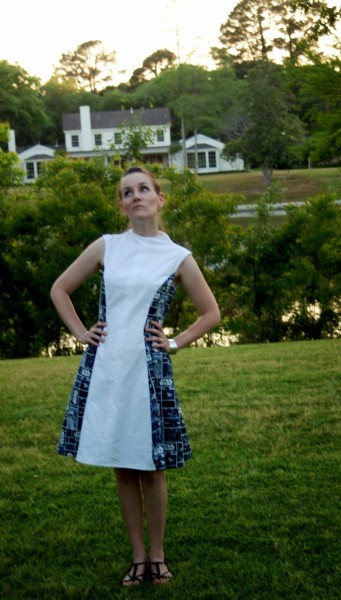 Presenting… the Star Wars dress! Since we don't want to steal the blog's thunder, we'll just post one dress we LOVED and strongly urge you to check out the blog as soon as possible.
Have You Ever Made Your Own Clothes?
(Teach Us!!!!)

---
As mentioned on previous posts, we've been watching a few documentaries for our#NonFicNov event. Listen in as we discuss Tig, Good Hair, and The True Cost.
---
On Common Room we don't have ads. We use affiliate links and sell merchandise from the art we commission on Redbubble. If you'd like to support us and our artists financially, click it up. :)
Subscribe via iTunes or your favorite podcast directory!
Follow Common Room with Bloglovin
We are now part of Wizard World's Con Radio podcast network. Listen to some of our friends!
SHARE: