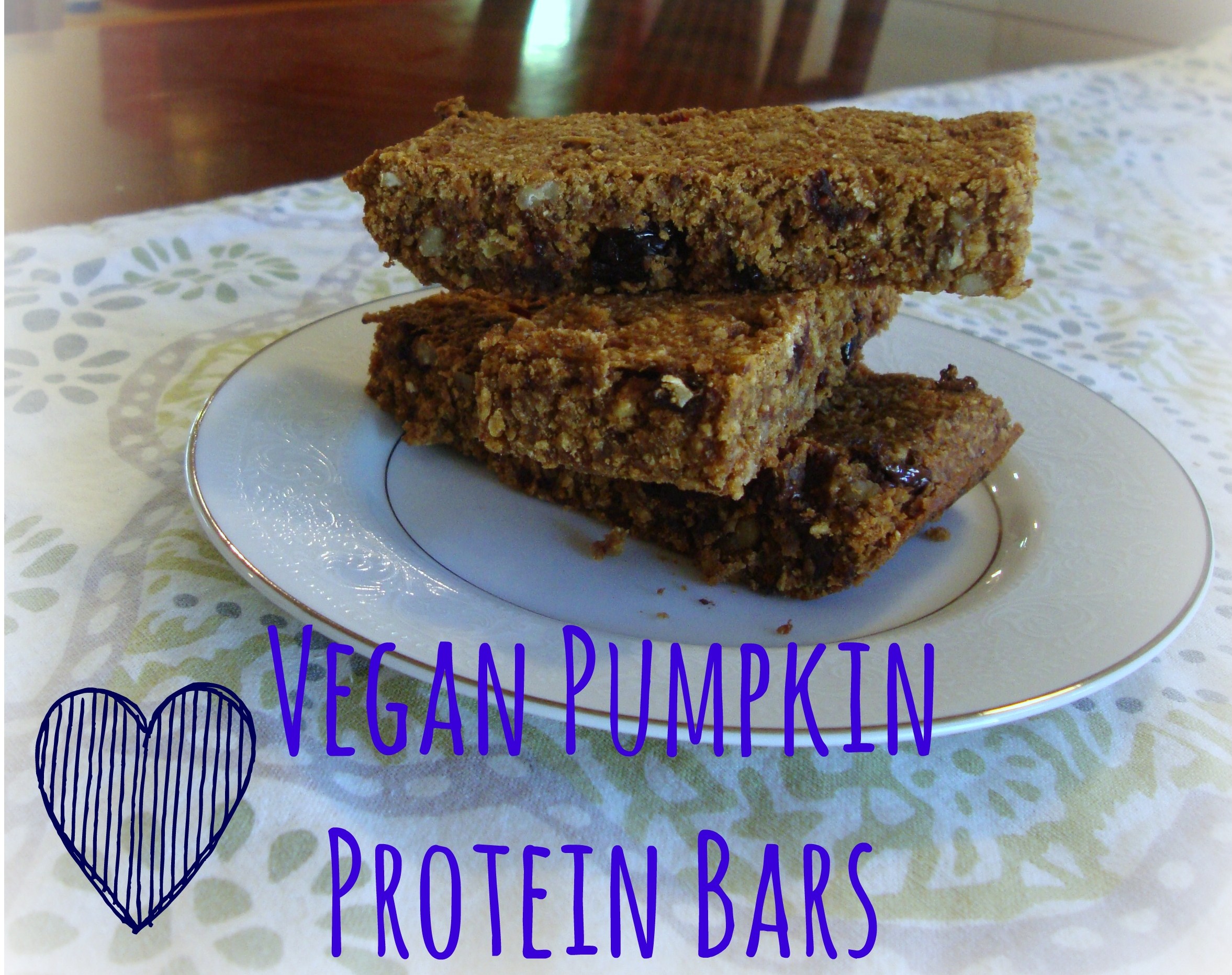 A staple in our household is any sort of easy to grab, healthy bar like granola bars and energy bars. Typically we purchase Clif Bars. While I love the company and their products, when your husband takes two to work every day, the price adds up. While I am training for marathons I also depend on these to provide some energy/carbs/sugar in the middle of my long runs. As you can imagine, we go through a lot of Clif Bars and the added sugar really starts to become a factor.
According to Livestrong.com the recommended MAXIMUM amount of sugar consumed per day is 6 teaspoons for a woman, while men should limit sugar intake to 9 teaspoons. One Clif Bar has 5 teaspoons of sugar. Two of the top ingredients are Brown Rice Syrup and Cane Sugar (very unfortunate and a complete shocker to discover).
I started making homemade vegan protein bars because I love a cooking challenge and I figured it would be more cost efficient (I still need to calculate the cost comparison). An added benefit to making your own bars is the ability to control and customize the ingredients. Don't get me wrong, if I am feeling particularity lazy I will still pick up a box of energy bars at the grocery, especially if that means trying out a new flavor (Clif bar recently had gingerbread AND pumpkin spice). I will then promptly dissect and try to recreate them into an even healthier form to make up for my laziness. (positive 1 + negative 1 = Zero = Laziness is canceled out = SCORE)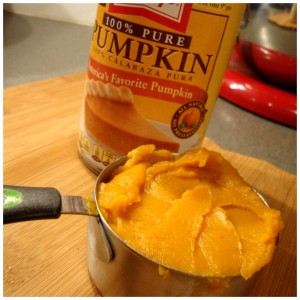 I am not a vegan, nor do I consider myself a pure vegetarian. I cheat and eat fish on a rare occasion. However, my husband and I are trying to cut back on dairy products and I am trying to stay away from fish if I go out to eat.
Cooking vegan is fun. It is challenging. It is healthy. I am easily amused and it fascinates me that I can make my own "buttermilk" by adding some lemon juice to my almond milk (MIND BLOWN!). Soooooo, I have been trying to cook vegan as often as possible.
The main substitute that makes this recipe possible is substituting pumpkin in place of eggs. The pumpkin adds flavor and takes the place of the eggs' binding nature with fewer calories, win-win. (As a general guideline, 1/4 cup pumpkin is a substitute for 1 egg.) In recipes such as this apple sauce can easily replace egg. The conversion is the same as using pumpkin. And on that note:
THIS RECIPE IS TOTALLY CUSTOMIZABLE!!! 
The Five Types of Ingredients You'll Need:
1. Dried Fruit Base: I used dates this time because I had them. I have also used raisins and craisins. My philosophy is: use what I have. I had dates.
2. Nut Butters: You can use whichever nut butter you want. More often than not I use what I happen to have (read above). Usually, I just have peanut butter. If you want your batch to be a little more flavorful add a little more than my suggested amount. I obviously didn't want the almond butter flavor to overpower the pumpkin.
3. Add-Ins: I threw in slightly chopped pecans, dried cherries, and dark chocolate for some added flavor. This obviously means extra calories. Customize to your hearts content. Cranberries are amazing in these bars and white chocolate is yummy, though it doesn't carry much nutritional value (but we all need to indulge a little, remember that).
4. Shredded Wheat: For some reason the grocery store did not have the plain shredded wheat biscuits so I tried Honey Nut flavored Shredded wheat (2 cups to be precise). You can get completely wild and use frosted wheats! The force is with you.
5. Protein Powder: For this recipe I used Vega One Vanilla Chai Protein Powder to add flavor and protein. You can use whatever brand and flavor you like or omit this ingredient altogether. I do not always add protein powder to my batches.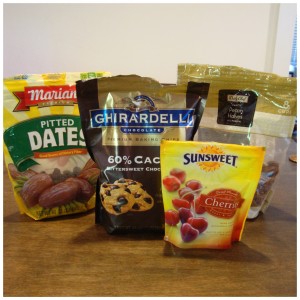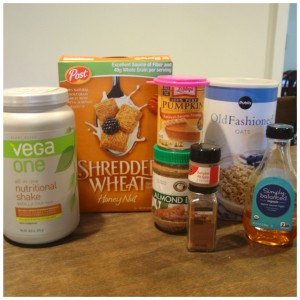 Ingredients: 
1 Cup Dates
2 Shredded Wheat Biscuits
2 Cups Old Fashioned Oatmeal
1 Scoop Vanilla Protein Powder
1/2 Cup Pumpkin Puree
1/2 Cup Almond Butter
1/3 Cup Agave
1 Tbsp Pumpkin Spice
1 Tbsp Cinnamon
1/4 Cup Dried Cherries
1/4 Cup Dark Chocolate
1/4 Cup Pecans
Reminder: To make this truly VEGAN you have to make sure to buy dairy free chocolate.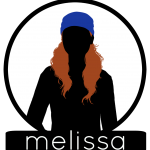 Melissa's Nutritional Tidbit: These bars looks tasty and delicious!! This has all the component toward a nutritiously satisfying snack. Though this bar is jam-packed with flavor and nutrients,it is caloric so I would suggest splitting it in half, saving the rest of it for another time or giving it to a friend!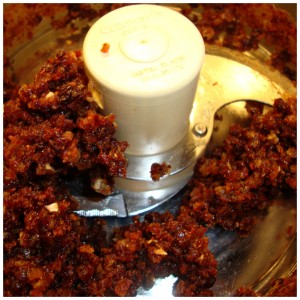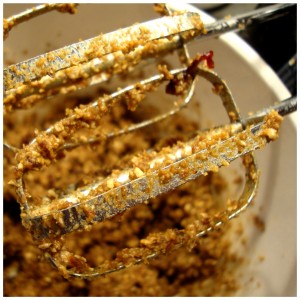 Directions: 
1. Preheat your oven to 350 degrees.
2. Pulse Dates in a food processor until they start to clump and form a ball. At this point add in Oatmeal, Wheat Biscuits, and Protein Powder. Pulse until everything finely blended and set aside.
3. In a bowl mix the Pumpkin Puree, Almond Butter, Agave, Pumpkin Spice, and Cinnamon together until blended (I used my hand mixer).
4. Combine your dry ingredients to your wet ingredients and mix thoroughly.
5. Throw all of your add-in flavors into the food processor (Pecans, Chocolate Chips, and Dried Cherries) and pulse until they are broken up a little. Add these into your mixing bowl and mix until all of the ingredients are evenly disbursed.
6. Coat a 9 x 13 inch pan with oil (olive, canola, coconut….whatever you have) and spread your protein bar dough evenly throughout the baking pan.
7. Cook for approximately 35 minutes. This will depend on how you customized your recipe and your oven. Watch for the edges of the bars to turn golden. You may only need 30-40 minutes to cook your batch.
8. Once your bars are finished cooking, allow them to cook off a little. I cut mine evenly into 16 bars. I package them in sandwich baggies and store them in the refrigerator. Enjoy!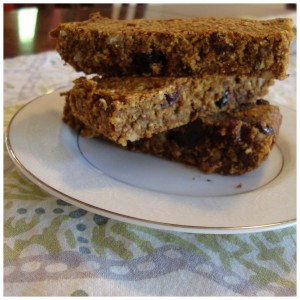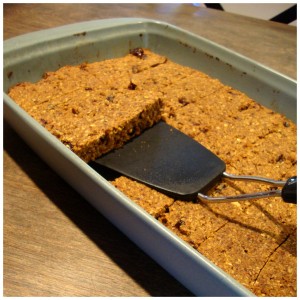 Nutritional Information:
Servings: 16 Bars
Calories: 223
Fat: 8.6 g
Sugars: 14.4 g
Protein: 6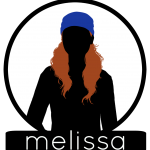 Melissa's Nutritional Tidbit:  Being vegan is defined by abstaining from consuming any animal products or products produced by animals. Poultry, beef, dairy products, eggs, and even honey are avoided by vegans( among other foods too). This type of  lifestyle is definitely a challenge, but very  possible due to a  plethora of  products available to the burgeoning vegan market. Grains, soy, legumes, nuts, fruits, and vegetables are plentiful in grocery stores nowadays. However, it's important to realize that vegans may not be getting enough of certain vitamins and minerals, like iron, zinc,or B-12. Many sources for those nutrients are animal products. Vegans may need to take a supplement or multivitamin to ensure adequate intake. Many vegan products are fortified with nutrients so checking the packaging may be necessary.
SHARE: