Podcast: Play in new window | Download (Duration: 1:23:27 — 38.2MB)
Villains are always fun to discuss. What makes a good one? The Potter villains are pretty diverse. So diverse we sometimes have to ask "Is X a villain?"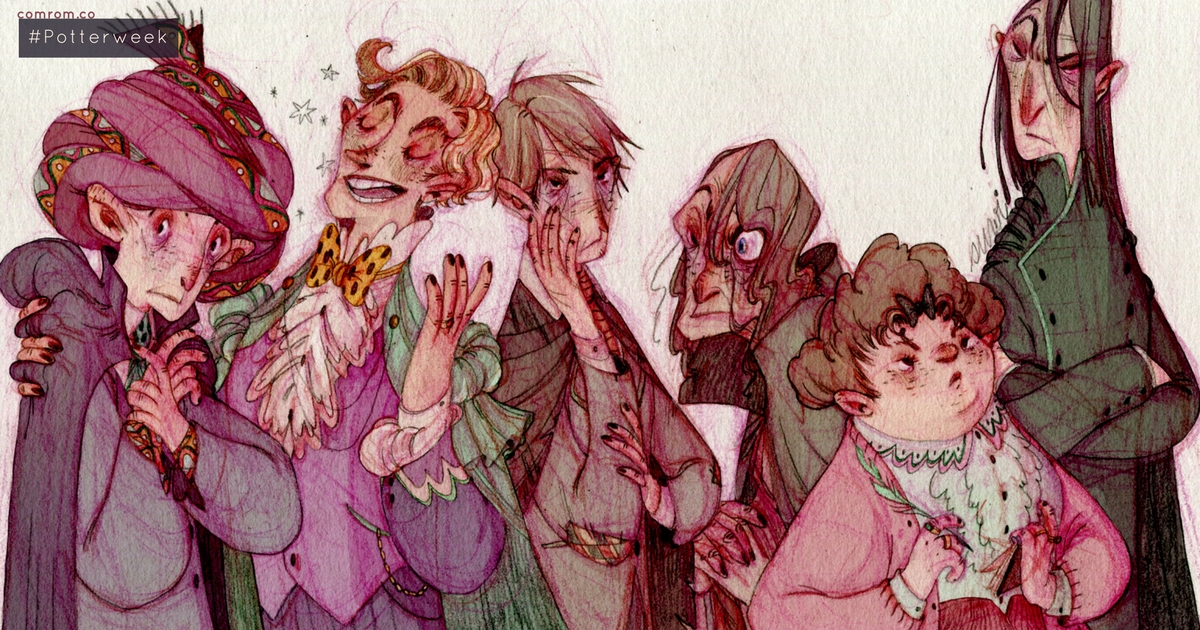 This depiction of the 6 defense against the dark arts professors is made by suwi!
Listen in as Akua and Ashley, both officers of Geek Girl Brunch NYC (also of A Stylish Jedi and You Haven't Seen respectively) chat about Voldie, Umbry, Snapey Snape, and all the other guys.
Voldemort:

Was telling his backstory a bad move? We do symapthize with him at points. Do we like to know more about our villains or does it ruin our fear or hatred of them?
Umbridge: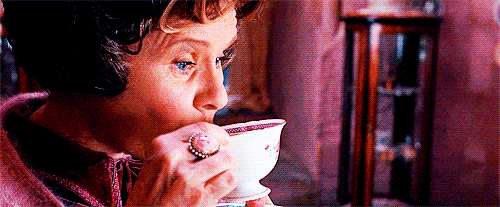 She's the worst. Mostly because we know actual real life people like her. We may not know genocidal maniacs, but passive aggressive biotches, yep. We know those.
Snape:

Is he a villain? Is his story tragic or stupid? Sweet or creepy? Listen to our episode about relationships for more about Snape.
Here is the upcoming release schedule for Potterweek 2016:
7/25 Harry Potter and the Sorcerer's Stone movie commentary with Megan Gotch aka The Nerdy Girlie and Katie Elhoffer of Elhoffer Designs. Big kudos to our podcasting intern Kristen!
7/26 Hermione: Our Favorite Know it All GirlBoss with Amanda of Great Beer Adventure!
7/27 The Dursleys: A Look at Harry's Only Living Family Members with Kris of No Extra Words!
7/28 Relationships in Potter: Ginny + Harry, Snape/Lily/James with Alice of Girl Who Roams and Kayla of Epicfied!
7/30 Magic vs Muggle: How Each World Views the Other with Jada an officer of Geek Girl Brunch NYC and Julia Perkins (soon to be featured on our Lost rewatch podcast!).
7/31 Religion in Potter with Stefani and James (my friends from work!).
Bonus Jonases for Potterweek 2016:
Potter as YA with Greg of Adventures in Poor Taste!
Quidditch is THE WORST with Nathan of Flights, Tights, and Movie Nights (and Channel: Superhero) and Fitz of SO MANY PLACES (also heard on our Star Wars Rewatch episodes)!
Hogwarts + Dumbledore are THE WORST with Allison of Podlander, Nicole of Geeky Gatherings, How to Fangirl for Adults, and Common Room, and Debbie of The Geeky Twin, You Haven't Seen, and Common Room!
**There were so many topics and so many episodes I tried to schedule that I actually found myself needing some Pepper-Up Potion. I actually fell asleep during two records, it was embarrassing. So I will continue recording with others and Common Room will have a mini Potterday on September 1st!
SHARE: