Podcast: Play in new window | Download (Duration: 1:08:51 — 47.3MB)
Do you know how Hadas and I met? We were both avid listeners of the Harry Potter podcast Alohomora on Mugglenet.com! DolphinPatronus and Hadas found one another in the comments and now we're on Common Room together! You can just imagine how much fun Potterweek was for the team. :)

I'm very excited to say that I was the guest host on the January 10th, 2015 episode of Alohomora. It was extra special because they launched The Half-Blood Prince reread so I not only got to discuss the first chapter but the general synopsis of the book, first impressions, and even who I thought the Half-Blood Prince was. I had so much fun chatting about Harry Potter with Eric, Caleb and Alison. You should check it out!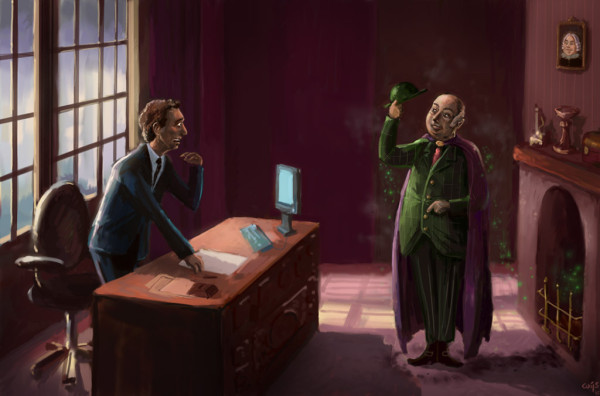 This gorgeous image is made by Leo aka Bakenius on DeviantArt!
NOTE: I've been invited to be a guest again! I'm really looking forward to it so be sure to keep up with Alohomora and keep your ears peeled for me!
---
Did you know Hadas and Christine were both guests on Alohomora? Check out their episodes too!
---
Want more Potter? Check out all of our Potterweek posts and podcasts!
SHARE: