Podcast: Play in new window | Download (Duration: 2:28:31 — 68.0MB)
What happens when you have a Gryffindor, Slytherin, and Hufflepuff rewatch Harry Potter and the Sorcerer's Stone? For starters, a whole lot of different opinions about the Weasleys.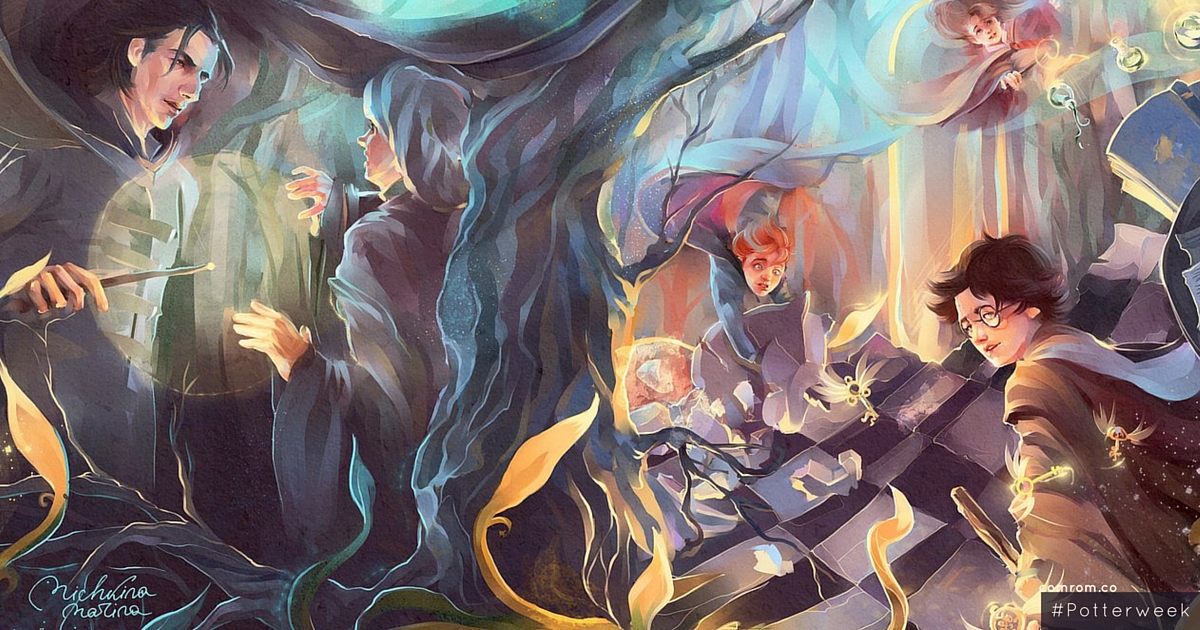 Beautiful art by Marina Michkina!
So how does this work? Simply have you movie ready to press play at around 16-22 seconds. When we say press play, you should be right about where the Privet Drive sign is shown. You may be off a few seconds, but that won't be a problem.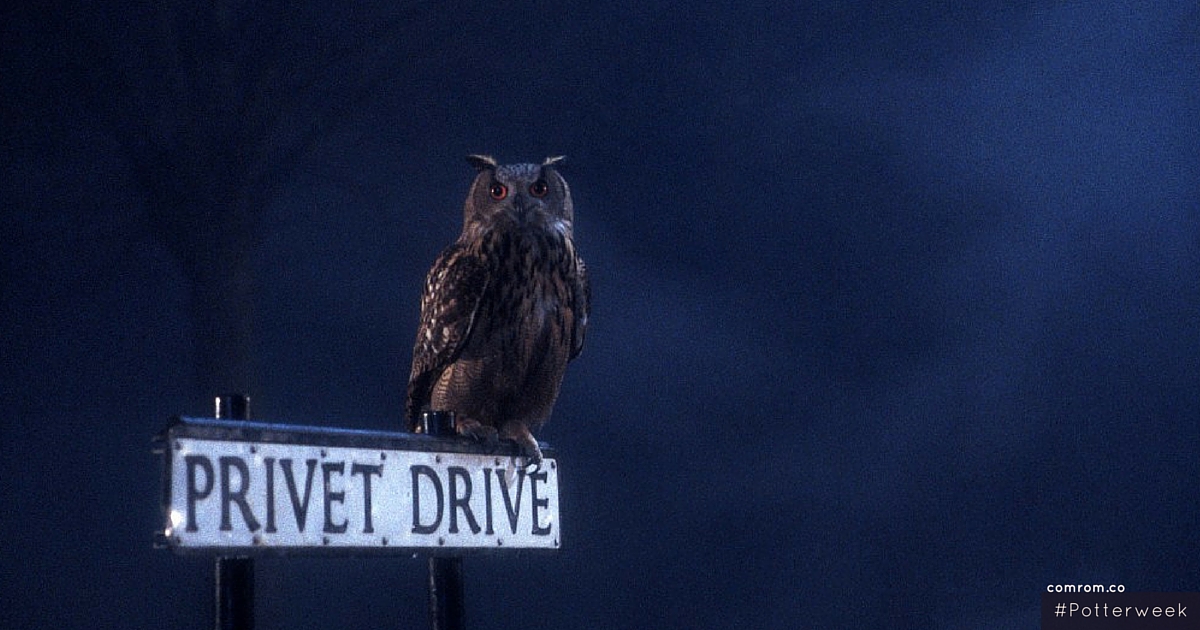 (Editor's note: Shout out to our podcast intern, Kristen, who not only edited this LONG Sorcerer's Stone movie commentary episode, but wrote the show notes as well. Check her out on YouTube!)
Listen as Katie (Elhoffer Design), Megan (The Nerdy Girlie), and Hadas rewatch the first of the Harry Potter films. Here are some of the lessons we learned during our Sorcerer's Stone movie commentary:
One of the two Potter babies is cuter than the other. In case you didn't know, there were two babies used in the iconic scene where Voldemort kills Lily, one in Sorcerer's Stone and one for Deathly Hallows. We're not saying one of those two babies was way cuter, but one was way cuter.
You can buy all the Harry Potter jewelry you've ever wanted off of AliExpress. The only catch is you'll have to buy 50 of them, but really just think of it as having all the gifts you need to give out covered for the next 10 years. If your friends don't want a Potter present, are they really even your friends?
We want a mini-series. There's just too much from our beloved books to cover in films. Why not do a chapter-by-chapter mini-series? Or a Marauders movie with actors that are actually the right age for their characters? There are only so many fan films we can make.
Speaking of presents… nothing is cuter than baby face Harry opening up Christmas presents. What did he think they'd be, turnips??

We want better Wizarding World merch. We agree that it's the most magical place on earth, but why didn't they ask us what merch we wanted? Where are the alumni shirts? Why do Ravenclaws and Hufflepuffs still have basically nothing in comparison to the Gryffindors and Slytherins? Katie is taking making Hufflepuff merchandise into her own hands, but we still want answers. And some more Butterbeer.
There are people in this world who hate the Weasleys. And Katie is one of them! But there are also people in this world who have had crushes on Percy. Who was that? You'll have to listen to find out.
What did YOU think of Sorcerer's Stone?
Check out Megan discussing Military Brat life and blogging on our International Women's Month episode (also featuring Jamilla of Geek Girl Brunch, Straight Outta Gotham, and more).
Check out Katie in her two-parter guest spot on the show discussing her creations, fandoms, and nerd life (part 1 and 2).
Enjoyed this Sorcerer's Stone movie commentary and want to be on a Potterweek ep? Just hit us up in the comments on social media or at hello@comrom.co!!
SHARE: