Podcast: Play in new window | Download (Duration: 1:14:28 — 34.1MB)
Relationships in Harry Potter and fun and frustrating. Ginny and Harry make sense on paper, but some people can't stand their pairing. Lily and James together is confusing, but is Lily and Snape any better?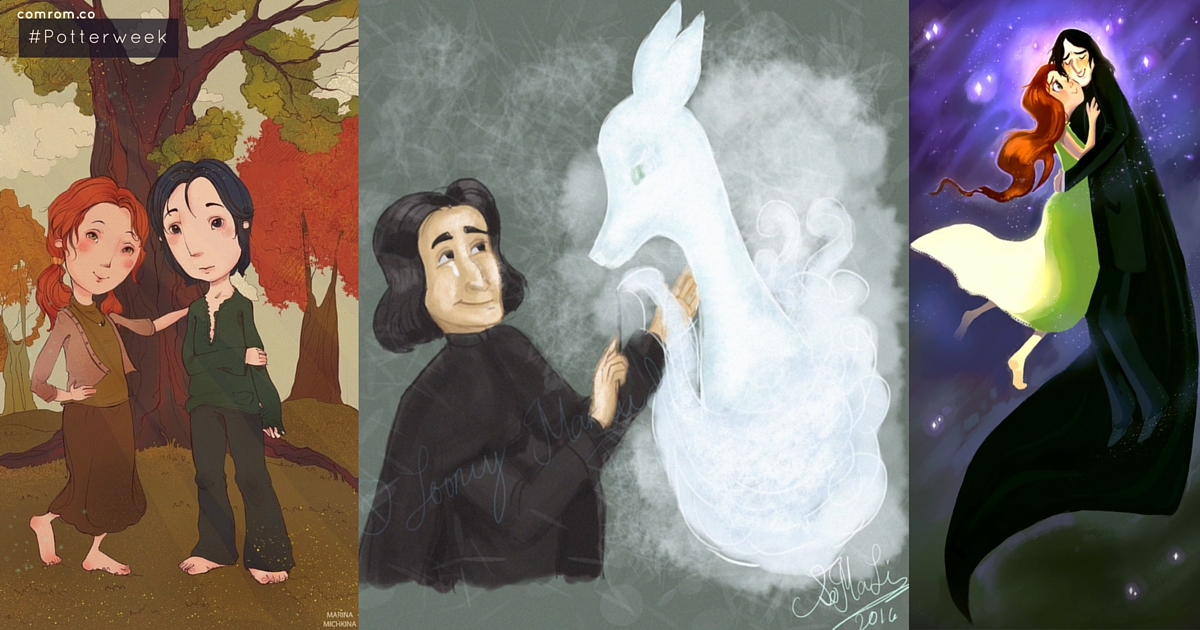 Young Lily and Severus is a creation of Marina Michkina!
This depiction of Snape happily hanging with his patronus is by IAmThatIsJamala!
Young Lily and Grown up Severus is made by Valhalrion!
On this fourth Potterweek episode of 2016, I'm joined by Alice aka Kangaru on the interwebs and Kayla of Epicfied from all over the net. Both ladies suggested discussing the romantic relationships in Harry Potter, that they cannot stand!
Ginny and Harry's Relationship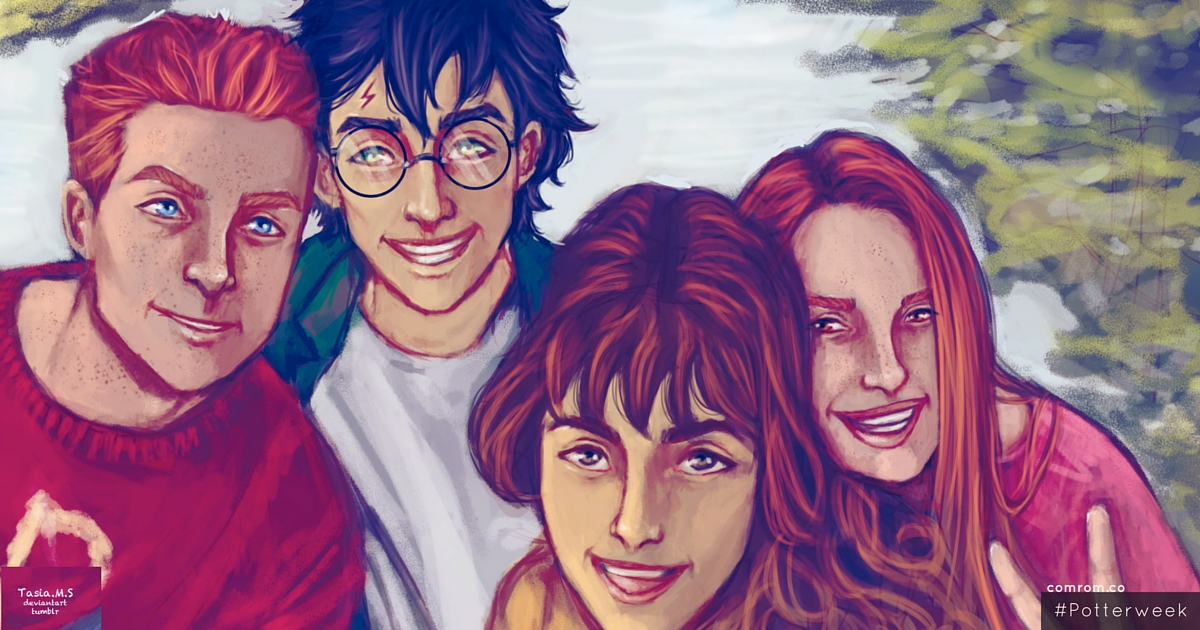 This depiction of the "squad" is by Tasiams!!
Best friend's little sister + the big man on campus. Seems perfect for a sitcom or a YA book, but why can't many get on this bandwagon? Some reasons? We discussed Oedipal overtones, the alleged lack of clues, and the dislike of the epilogue/a fully happy ending.
Lily and Snape's Relationship
At first glance, The Prince's Tale is romantic and heartbreaking. When we analyze further, Snape's story seems over the top and unhealthy. How do you feel?
Lily and James's Relationship
What we discover about James is pretty upsetting, while what we learn about Lily makes her out to be perfect. In a series where the author expertly crafts grey characters, how are we supposed to approach this?
Which Relationships in Harry Potter
Do You Dislike Most?
Bonus:
Stay tuned after the show for an extra bit about the Ilvermony houses on Pottermore.
Enjoyed this episode and want to be on a Potterweek ep? Just hit us up in the comments on social media or at hello@comrom.co!!
Check out our Potterweek posts here:
7/25 Harry Potter and the Sorcerer's Stone movie commentary with Megan Gotch aka The Nerdy Girlie and Katie Elhoffer of Elhoffer Designs. Big kudos to our podcasting intern Kristen!
7/26 Hermione: Our Favorite Know it All GirlBoss with Amanda of Great Beer Adventure!
7/27 The Dursleys: A Look at Harry's Only Living Family Members with Kris of No Extra Words!
7/29 Villains in Potter with Akua and Ashley both officers of Geek Girl Brunch NYC. Also of A Stylish Jedi and You Haven't Seen respectively.
7/30 Magic vs Muggle: How Each World Views the Other with Jada an officer of Geek Girl Brunch NYC and Julia Perkins (soon to be featured on our Lost rewatch podcast!).
7/31 Religion in Potter with Stefani and James, my friends from work. :)
SHARE: