Podcast: Play in new window | Download (Duration: 1:05:46 — 30.1MB)
Oh, Hermione. We've definitely known a Hermione in our lives. We may even be one. Did Hermione ever grow up from being a know-it-all? Is that something she needs to grow up from?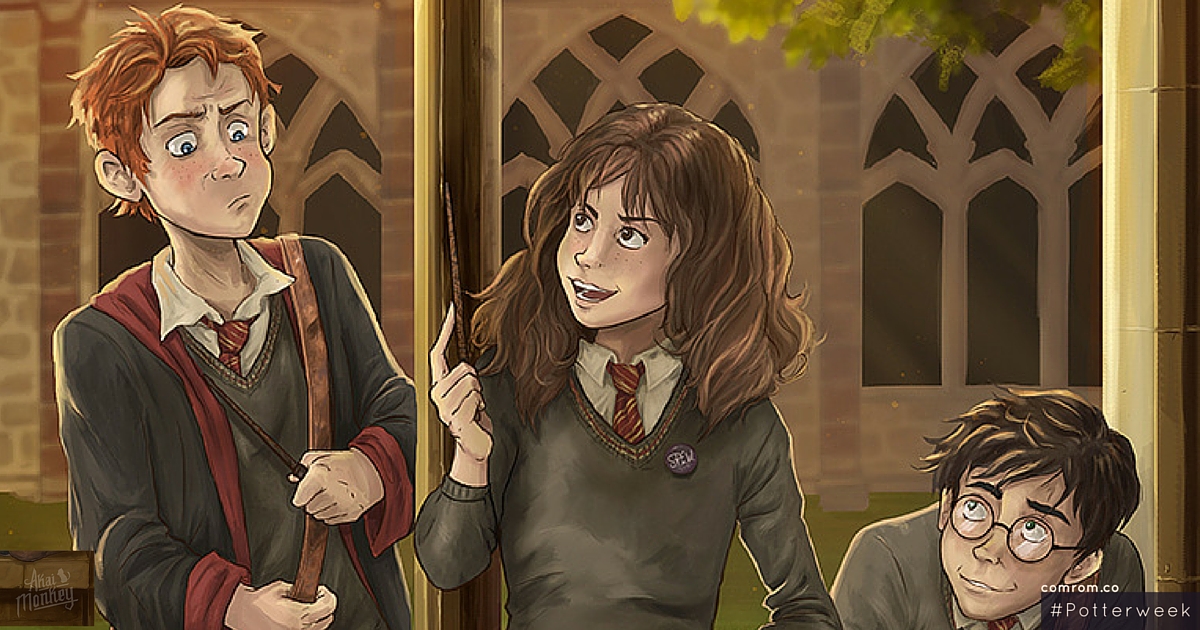 This amazing art is from Akai Monkey (full image below)!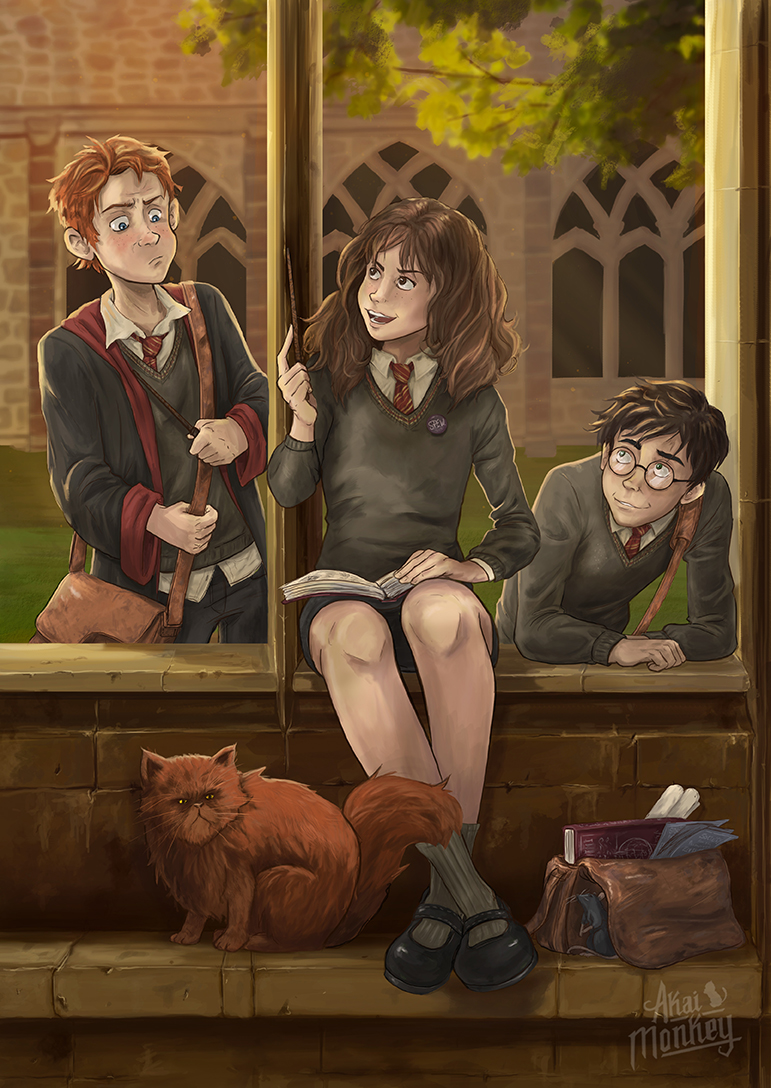 Join me and my guest host, Amanda of Great Beer Adventure as we chat about our favorite girlboss and the brightest witch of her age.
In book one, Hermione enters Hogwarts and the wizarding world as a complete outsider. What was her life like before? Of course, entering an entirely new world is intimidating, but is that why Hermione strives for perfection the way she does?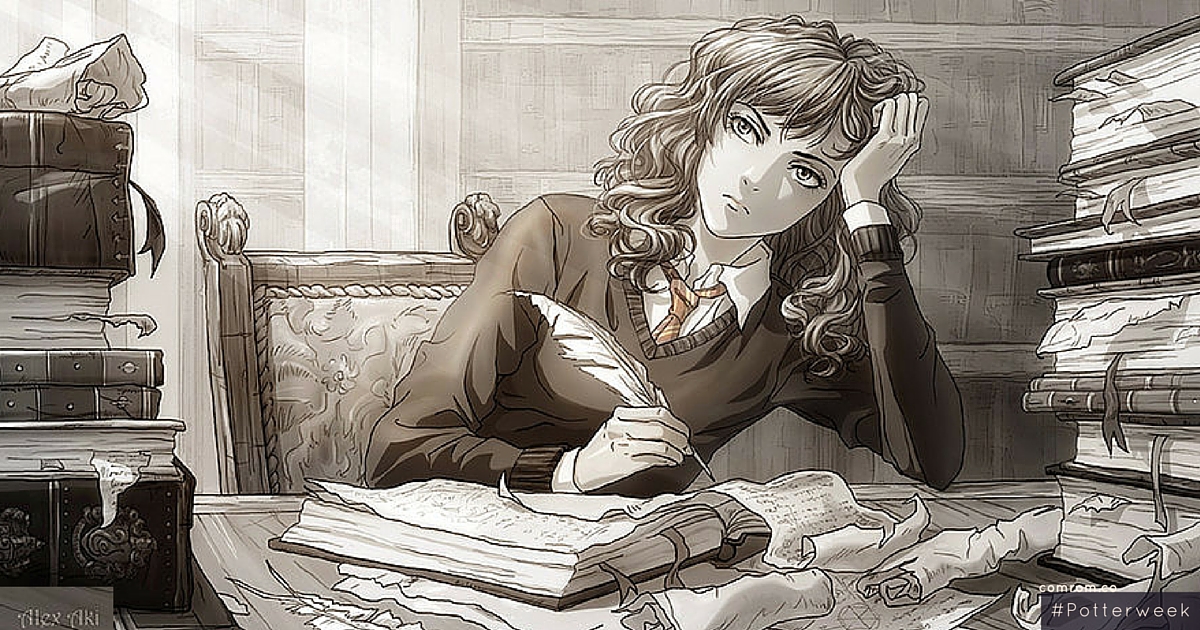 This great piece is from Ancient King!
Does she ever change? Maybe. Hermione may pivot away from being bossy and becoming more helpful. She's constantly trying to be the best and she doesn't have to stop that.
We discuss how we each related to Hermione. Amanda as a mom sees how JK Rowling may have created Hermione as a role model for her own Jessica. Hermione is admirable, but realistic because she's flawed.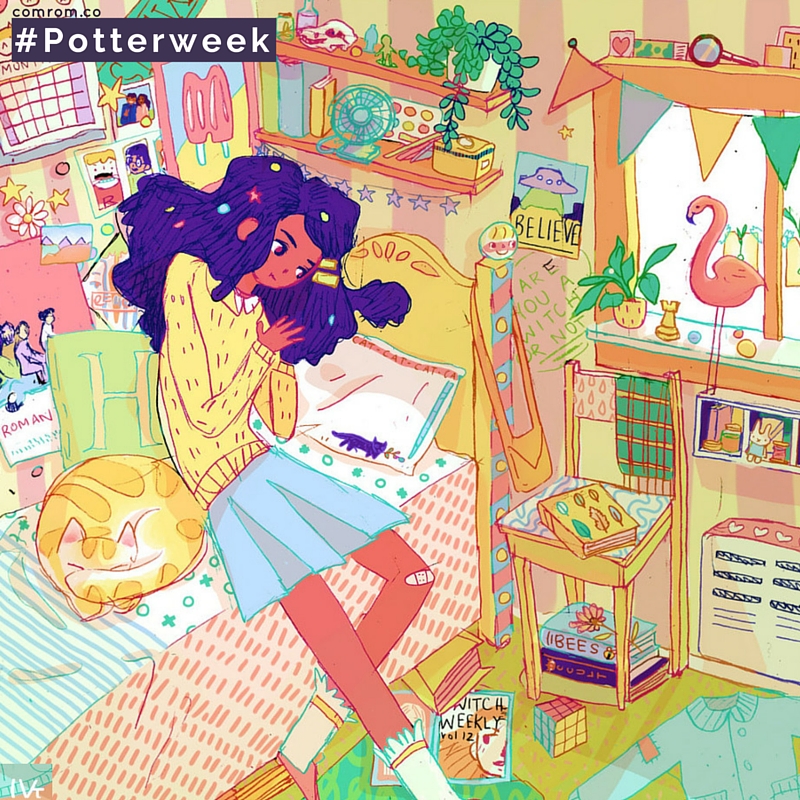 This beautiful piece was done by ivydeer!
The conversation also veered into insecurities. Is Hermione the way she is because she is constantly insecure as a person, as a muggle-born, as a female? Amanda and I share our insecurities too and how we are dealing with them.
How do you feel about the girl who slayed?
Bonus:
Here is one of my favorite Hermione memes. What IF Hermione was the main character? Things would get done much quicker most likely.
Check out our Potterweek posts here:
7/25 Harry Potter and the Sorcerer's Stone movie commentary with Megan Gotch aka The Nerdy Girlie and Katie Elhoffer of Elhoffer Designs. Big kudos to our podcasting intern Kristen!
7/27 The Dursleys: A Look at Harry's Only Living Family Members with Kris of No Extra Words!
7/28 Relationships in Potter: Ginny + Harry, Snape/Lily/James with Alice of Girl Who Roams and Kayla of Epicfied!
7/29 Villains in Potter with Akua and Ashley both officers of Geek Girl Brunch NYC. Also of A Stylish Jedi and You Haven't Seen respectively.
7/30 Magic vs Muggle: How Each World Views the Other with Jada an officer of Geek Girl Brunch NYC and Julia Perkins (soon to be featured on our Lost rewatch podcast!).
7/31 Religion in Potter with Stefani and James, my friends from work. :)
SHARE: