Podcast: Play in new window | Download (10.2MB)
Estee challenged the group to create the Perfect Party Outfit. Not a full on black tie ensemble, but something a little extra.
Using POLYVORE we created our PERFECT looks!
CINDY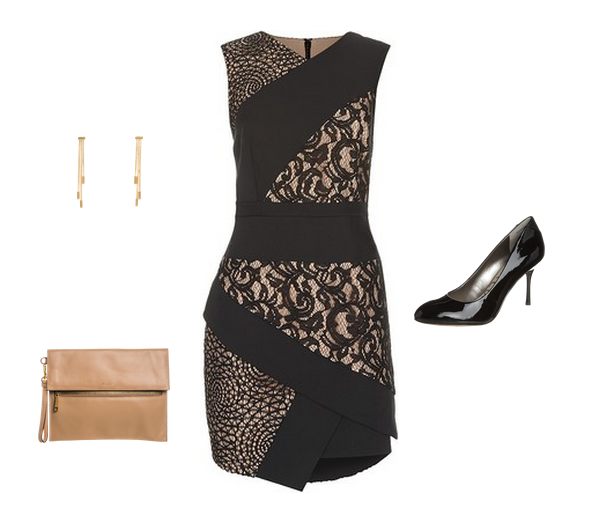 I love BCBG for basically all clothes, but specifically party attire and I'm especially drawn to their asymmetrical cuts. I think they add pizzazz to otherwise standard party fare. If my dress is going to be on the edgier or more interesting side, I keep accessories minimal — classic heels, a simple clutch, and if I'm in the mood, dangly earrings.
ESTEE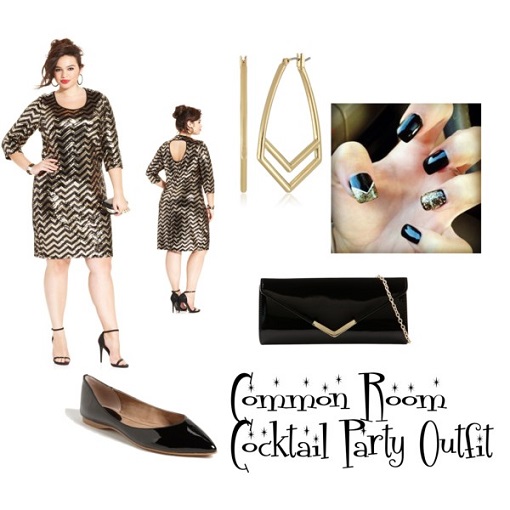 I don't typically wear dresses, but I will for parties or special occasions and this black and gold sequined chevron patterned number perfect for me. The 3/4 sleeves cover my arms which is a great plus because I don't find my arms very flattering. Plus it has a small cut out in the back that adds some sexiness without going overboard. I tried to stick with the chevron idea when picking accessories which is why I went with the gold chevron hoop style earrings. The black patent leather clutch has a single gold point to tie it in with the rest of the outfit. For the manicure, I liked this glossy black based that has a gold glittery chevron on the thumb and a gold glitter top coat on the ring finger. I decided to finish the outfit with some black patent leather pointy toed flats that go nicely with the bag.
HADAS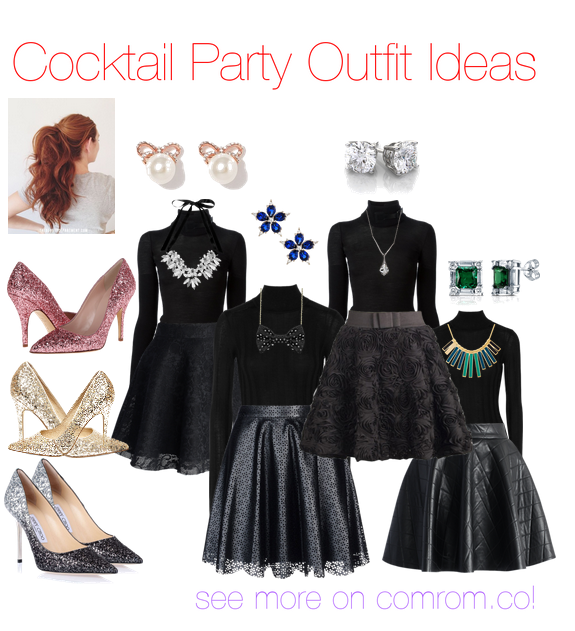 For more fancay events I would esually wear a shortish dress that is easily modest-ified. For example, I'm obsessed with Cindy's dress pick and would wear a cardigan or have sleeves made on it for a wedding. Preparing for this FashChall, I was inspired to do a very simple base and play it up a bit (or a bit too much). I chose a simple a-line silhouette with a fitted black turtleneck and a flared black skirt. The variety of options you have with texture make this so fun. I threw in necklace and earring options that I would either wear or not, but I would certainly pair this outfit with a high pony and sparkly pumps.
What would your perfect part outfit be? 
Link us to your Polyvore creation in the comments!
SHARE: