Room was a movie I'd heard about without knowing what the plot was. The night before I watched it, my friend and I saw an unsettling episode of a show reenacting real stories. It was about a girl who spent 7 years in captivity with her head in a box. Chilling right? Of course, Room differs from this story but deals with the same problem.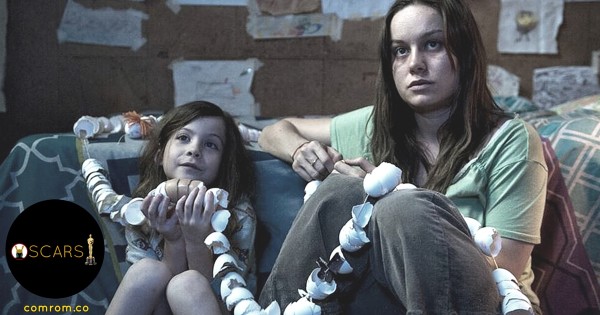 A 5-year-old boy named Jack (Jacob Tremblay) believes the world is contained in one room. One day, Jack discovers a whole new world when he and his mom (Brie  Larson) are rescued. Room provides a fresh insight into a horrid situation. The audience is invited to see through the eyes of the child who doesn't understand he's caged.
The first part of Room crawled under my skin and made me feel so uneasy. It reminded me of Nightcrawler, a 2014 movie with Jake Gyllenhaal. Some scenes were of such a mental violence that I thought I was going to burst into tears. In Room, when the captor comes every night into the Room, I just wanted to physically disappear. I wanted to escape the pressure of the story and get out of the theater before the end because it was too much to bear. That's how good Room is.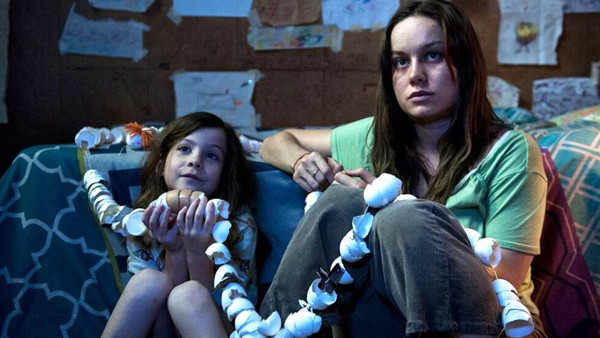 Both main performances from Jacob Tremblay and Brie Larson are stellar. I believed every second of it. Tremblay plays a normal 5-year-old kid: asking questions, running around, throwing tantrums… Except that he's living in an abnormal situation he doesn't get. For a 9-year-old to pull that off, I believe it's pretty darn impressive.
Jack doesn't understand there is a whole world living outside of the room, or outside the TV. The shed is the only place he's been living since he was born. As a result, you understand every bit of frustration and anger going through Larson's character.
Joy's barely out of teenagehood, and she's been in captivity for 7 years. She was raped and got a child she didn't plan to have. On top of that, she's a sex slave, who has to wait every night for her captor to come. She had all these plans for her future life and they were all taken away from her in seconds.
Now she has to watch her child think he's gonna spend the rest of his life in the room and be completely fine with it. Of course, she's infuriated, and of course, she loses it when she goes out. I can't even begin to imagine what it's like to be in this situation, and somehow Larson made me understand.
There's one fight scene, where Joy tells her mother she failed to prepare her for adulthood. That scene felt like a punch in the face. The realism that flows out of this scene is unreal. It was as if I was in that room, living the moment. 
The reunion between the family and Jack and his mom weren't over the top. Sometimes in movies, you have that badly acted, exaggerated reunion scene, where they tell each other that everything is going to be okay now. 
Room does the contrary. It's an awkward reunion: they don't know how to communicate, they fight, and the father can't even look at his grandson. You can feel that this event destroyed their family. One side thought their daughter was dead, and the other side lived something that no one can understand.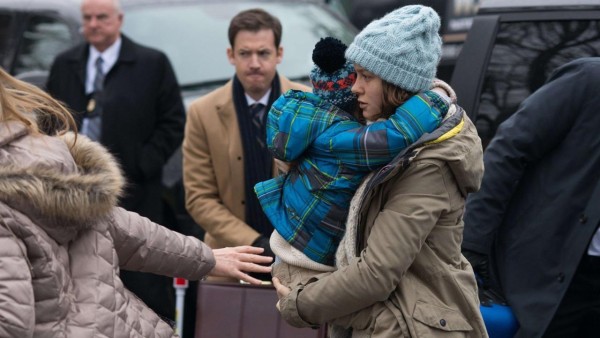 Room is casting a light on the story lived by many girls, some of whom didn't get out alive. I wondered what happens to those kids when they grow up? What do they keep from this experience? Do they forget it if they're too young, or does the trauma stays all their lives?
And there are the mothers. Their child is still their rapist's kid, and I can understand there can be a rejection of the child. Joy freaks out when she's free and can't take care of her child for a little while. I think she finally realizes what happened to her and is having a hard time dealing with it. She just has to make her peace with it and go forward with her child. I said it before, and I'll say it again, women are strong as hell.
When you combine a stellar cast, excellent writing by Emma Donoghue, and great directing,  it makes amazing cinema.  
Room is a strong Oscar contender which received 4 nominations, including Best Picture, Best Performance by an Actress, and Best Adapted Screenplay. Brie Larson already won for Best Actress at the Golden Globes, so she's in pole position for that Oscar! I'm rooting for Spotlight, but I wouldn't be too disappointed if Room snatched that Best Picture statuette. 
Rating: 4.5/5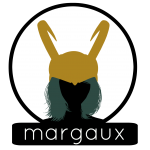 WHAT DO YOU THINK ABOUT ROOM?
On CR we don't have traditional banner ads. The only way to support us financially is through our Amazon Affiliate links or our Redbubble store. 
SHARE: