Podcast: Play in new window | Download (Duration: 1:21:59 — 37.5MB)
Oscar, Oscar! Vote now!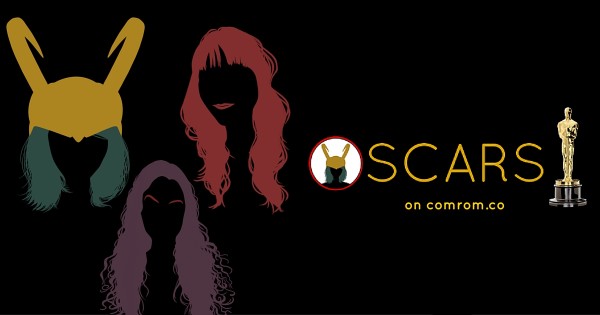 We were a bit disappointed with some snubs, we had a hard time with the acting categories, and we learned (again) what sound editing and mixing actually are. (Timestamp breakdown at the bottom of this post!)
For a deeper look at each Best Picture nominee, read Margaux's reviews by clicking on the photos below or clicking here!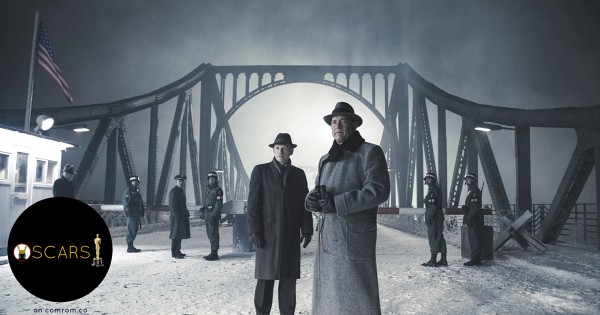 We have a group chat on Facebook where we chat about what we've been watching lately and decided to discuss the #OscarsSoWhite issue. Here is an edited version of our conversation:
2/9, 6:41pm
Hadas Hey guys. I was talking to a friend who didn't get why #OscarsSoWhite is actually important and I thought maybe we could have a chat and discuss what we think about and who could have been nominated this year that wasn't. Would you be up to doing that here in our fb chat via text?
2/9, 8:14pm
David I would be willing.
2/9, 8:19pm
Margaux I have so many things to say about this subject, I'm just scared I'm gonna get lost in my thought process.
The first one being that I don't think it's about anyone's performance or who should have been nominated. It's about the dangerous and alarming lack of exposure and roles for POC. The industry's willingness to just overlook the issue and thus not trying to find any solutions. And elitism in award ceremonies!
2/9, 8:41pm
David Here's my two cents. The Oscars are not the actual problem, but they are indicative of a larger issue. Margaux hit on something very important with representation.
So here it is in a nutshell to me. Oscars = Money for the studios. Not directly of course. But directors, actors, etc will be more likely to sign deals with studios if they are known for getting Oscar noms and wins. A perfect example was Miramax and Harvey Weinstein.
Now, let's get real for a second. The Oscars can only pick from what is produced. And just doing well at the box office is not enough. So, generally speaking, the Star Wars and Jurassic Worlds are pretty much out. If you look at this year, the only options were Concussion, Beasts of No Nation, Creed, and Straight Outta Compton.
Let's take them one by one. Concussion was not well reviewed. Beasts of No Nation, well Netflix decided to release it on the same day as theaters. The industry did not like this at all. Creed is a sequel/reboot. Straight Outta Compton had the best chance.
Unfortunately, the studio that produced it had no faith. So, they never bothered to promote it to the Academy (or overseas for that matter). So honestly, this year was limited.
This doesn't mean that it doesn't suck. Unfortunately, studio heads see POC in only certain ways.
So, to me, it boils down to this. Until studios start casting POC in roles other than criminals, servants, or slaves, there will not be proper representation and we will have more Oscars so white (unless of course, like next year, another slave narrative premieres).
2/9, 9:06pm
Hadas I like the big picture approach rather than the detailed one because I kept seeing more about why wasn't this person nominated or that one, which I agreed with mostly, but this shows a much larger problem.
Dave, would you say movies for Hispanics, Asians, or others were also overlooked or problematic similar to the ones you listed above?That was hard to word.
2/9, 9:14pm
David Way overlooked. And insanely undercast. Really the only opportunity was Oscar Isaac in Ex Machina.
2/12, 12:50pm
Hadas I've never talked about race as much as I have this week
Lydia and I are discussing the backlash with Beyonce's Formation. So back to our convo, is there an unfair or political reason that Oscar Isaac wasn't nominated, or was it just many great supporting characters.
2/12, 1:00pm
David I mean there are always politics. Sly Stallone seems like it's based on a long career. The rest are actually pretty solid. But also left out was Benicio del Toro from Sicario.
2/12, 1:04pm
Hadas I meant more racially charged politics.
2/12, 1:06pm
David I don't think it's that direct. I mean I think the Academy probably feels pressure to nominate individuals from best picture films (Ruffalo, Hardy, Bale, Rylance) but as always there is a problem with representation.
And of course, it can always go back to, how do you objectively nominate individuals in a subjective art form?
What makes Isaac "as good" as any of the other nominees?
2/12, 1:07pm
Hadas is the problem mostly in acting categories or also the other categories?
2/12, 1:07pm
David it's everything really (at least the visible categories) Direction, acting, best picture, etc
2/12, 1:07pm
Hadas mhmm
2/12, 1:09pm
Margaux Dave is right, it's representation. And it's present everywhere! Not only for POC, for women as well! This year really feels like most people who got nominated are really big names whose face you've seen everywhere in November and December (JLaw, Bale etc…).
2/12, 1:15pm
Hadas mhmm
And re: general politics (vs racial politics) Like Sylvester, Leo might get a career win from what I understand.
2/12, 1:15pm
David Oh definitely.
2/12, 1:15pm
Hadas not necessarily based on his performance in this film…
Still have to see it.
2/12, 1:16pm
David Do you? Haha.
—
Listen in to Charee, Margaux, and Hadas discuss their picks for the 2016 Oscars.
Join our live tweet chat on twitter on 2/28/16 at 7PM Eastern. We're @commonroomlive!
Let us know what YOUR picks are
by joining our ballot or just commenting below!
Timestamp Breakdown:
Best Film Editing 00:02:03
Best Cinematography 00:07:34
Best Visual Effects 00:11:30
Best Production Design 00:13:45
Best Costume Design 00:17:06
Best Makeup and Hairstyling 00:19:03
Best Foreign Language Film 00:21:38
Best Documentary Short Subject (skipped)
Best Documentary Feature 00:28:47
Best Live Action Short Film (skipped)
Best Animated Short Film 00:33:12
Best Animated Feature 00:35:54
Best Original Song 00:38:09
Best Original Score 00:40:39
Best Sound Mixing 00:43:49
Best Sound Editing 00:48:10
Best Original Screenplay 00:49:43
Best Adapted Screenplay 00:52:25
Best Supporting Actor 00:54:34
Best Supporting Actress 00:59:11
Best Actor 01:03:25
Best Actress 01:05:30
Best Director 01:09:43
Best Picture 01:10:48
SHARE: