The fanciest fan gathering on the east coast starts tomorrow! NYCC 2015!!
I wasn't planning on going to NYCC, because I didn't have the funds when tickets went on sale, but then Summerina of the IGGPPC and The Charming Finch told me Mr. Summer got a 4 day pass and we could split it! Hurrah!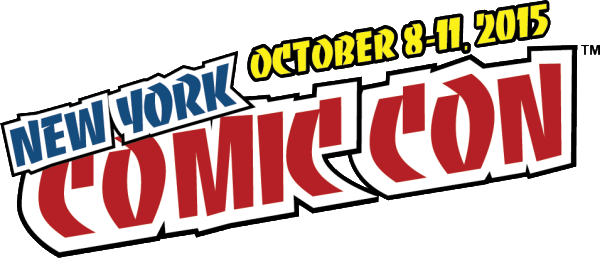 So here are the NYCC 2015 MUST SEE PANELS:
THURSDAY: Kevin Smith and Comic Book Men!
AMC's Comic Book Men
Thu. October 8| 12:15 PM – 1:15 PM | Empire Stage 1-E
Love Kevin Smith. Hope I'll get in and it will be fun.
Game of Thrones: A Panel of Ice and Fire
Thu. October 8| 4:00 PM – 5:00 PM | Empire Stage 1-E
Not sure I'll be able to see this a. because of how popular it is. and b. my boss decided to disregard my availability and scheduled a talk about my future at 4PM… Oh well.
FRIDAY: Learning About Professional Geekery
I won't be at the con on Friday or Saturday, but here are the panels I've asked Summer to check out. ;) I'm hoping for livestreams or good recaps online afterwards!
Social Media for Creators
Fri. October 9| 12:15 PM – 1:30 PM | Room 1A18
I feel into a career in social media and love soaking up any extra expertise about it.
The New Geeky Journalism
Fri. October 9| 11:00 AM – 12:00 PM | Room 1A01
As a geeky lady who writes sometimes, I'd love to hear and learn more from fellow Geeky Journalists. Also, if you heard Debbie and myself on our Special Edition Comic Con episode, you'll know we kind of fangirl over Jill Pantozzi. Would be awesome to hear her talk about her work.
Once Upon a Time: An Evening with the Dark Swan
Fri. October 9| 4:30 PM – 5:30 PM | Empire Stage 1-E
I love OUAT. It's my absolute favorite show to live tweet on @commonroomlive. The crowd is so up for chatting and quipping and it really enriches the show. Maybe another time I'll get to see a live panel and ask a question or two.
Kids Costume Parade
Fri. October 9| 3:45 PM – 4:15 PM | Family HQ – 1C04
I've been wanting to see this for years. It used to be on Sunday mornings and I'd always sleep in. Hopefully another year I'll get to see it. I saw the CUTEST Freddy Kruger baby one year. It was so sweet.
Saturday Night: Cosplay Contest Championship!
NYCC Eastern Championships of Cosplay Presented By Autodesk® Pixlr®
Sat. October 10| 7:30 PM – 10:00 PM | Main Stage 1-D Presented by AT&T
I've really gotten into the art of cosplay from Heroes of Cosplay. I have yet to post about my cosplays, but plan to soon! I will get my act together! It doesn't pay for me to buy a Saturday ticket since the majority of the day is Shabbat and I can't go to the city or get into the convention center, but maybe one year a friend will let me in at the end so I can see the awesome craftsmanship.
SUNDAY: Nostalgia City with Ann M Martin, R.L. Stine, and Mara Wilson
Goosebumps & The Baby-Sitters Club Revisited: A Conversation with R.L. Stine, Ann M. Martin, Raina Telgemeier and Dave Roman
Sun. October 11| 10:45 AM – 11:30 AM | Room 1A10
Oh the nostalgia. Excited to hear from Ann M Martin! If it's boring I'll just shop the Sunday deals :)
A Force for Good: The Powerful Partnership Between Mental Health and Pop Culture
Sun. October 11| 4:00 PM – 5:00 PM | Room 1A24
Really interested in this. Mara Wilson will be on this panel too and she has a strong entertaining presence on twitter. Summer will be posting an interview with one of the panel members on the IGGPPC soon!
I hope to see you there! Hit me up on social media @hadsterific or @commonroomlive if you're at NYCC so we can swap notes!
SHARE: