We loved doing Potterweek and want to do more link up events. Next Up? NONFICTION NOVEMBER!

Last November we joined up with Rinn Read's Science Fiction Month which we will join again as we're always interested in sci-fi and are still in the middle of our Star Wars Rewatch. However, we're focusing all our November energies on Nonfiction November!
This is NOT our own idea, but we are putting our own spin on it (Hadas found out about the idea through the blogosphere). The originators are focusing on Nonfiction literature. We will definitely focus on books yet we wanted to make sure to cover more aspects of Pop Culture and F3 (food, fitness, and fashion).
When is NonFicNov?
We're focusing our Nonfiction November on November 1st to November 7th.
How You Can Join Us:
Write your own NonFicNov posts on your site! We have different prompts on each day of the first week of November. Check out our topic suggestions below and feel free to use them or put your own spin on things. We're so excited to hear what you come up with!
Use #NonFicNov on social media so we can check it out. Feel free to use any of the banners on this post as well. :)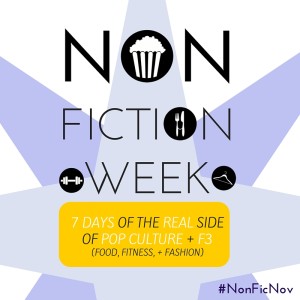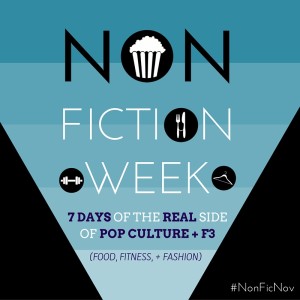 Stumped? Here are some prompts to inspire you:
Books:
Read any non-fiction books lately you want to talk about, for better or worse? What makes a good memoir?
Filmmaking and Television:
Have any opinions on strong female characters, diversity on screen, or the popularity of nostalgia recently?
Food:
Making an effort to try new foods or learn how to cook? Trying to change your diet to something healthier or more balanced? Challenge yourself to eliminate an ingredient or only use 2-3 while making your next meal.
Fitness:
What do you do to keep active? Check out a new workout site, method, or machine that you'll actually enjoy. Research something you're confused about.
Fashion:
What does it mean to you? Do you have your own personal style? Do you enjoy reading magazines? Which ones and why or why not?
Beauty:
Cruelty-free and sustainable brands are cropping up everywhere. Does this interest you? Do you wear makeup every day? Is it to enhance or cover up? How does it make you feel?
The Internet: 
Which communities do you call home? What is your earliest memory of the internet? Has it helped you grow or learn about yourself? What are the tops 3 sites you visit each day besides social media? Do you love social media or feel forced to use it?

Our last link up was all about the fantasy world of Harry Potter which featured real life lessons and issues. This time, we're pulling back the curtain even further and looking at the Real Side of Pop Culture, Food, Fitness, and Fashion! Nonfiction November is going to be quite fun. We can't wait to see what you have in store!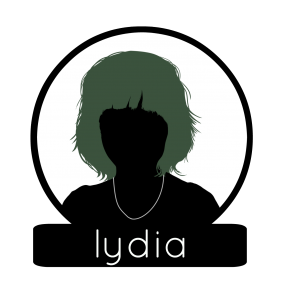 SHARE: