NiceCream. Fronana. Banana Ice Cream. Nana IceCream. Whatever you choose to call it, this frozen treat is yummy and crazy easy to make! Delicious! Easy! Healthy! WINNING!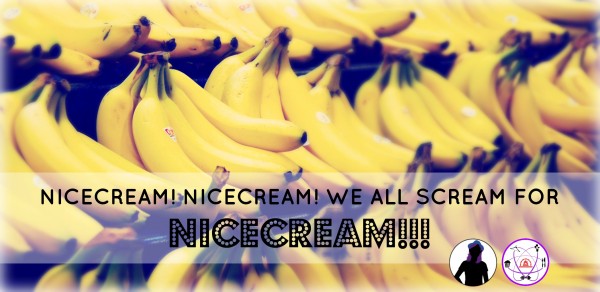 I discovered NiceCream a little over a year ago and I was instantly hooked. I LOVE Ice Cream. It is one of the limited food items keeping dairy in my diet, though sparingly. There are some great dairy free options, BUT I would rather spend the money on Talenti Gelato if I had to choose between the two.
In walked NiceCream into my life and I can get the ice cream satisfaction without the guilt any day and time of the week. If you are new to the magic that is NiceCream, it is simply blended frozen bananas.
The final product mimics the consistency of frozen yogurt and tastes pretty similar (in my opinion).
Here are some benefits: 
1. Healthy: Bananas are the number 1 ingredient. This means: Nature Energy, Potassium, High Fiber, Mood Boost, Natural Sugar, Antioxidants, and more.
2. No Added Sugar: Ice Cream has loads of added sugar. The bananas are so sweet you really don't need additional sweeteners. If I do it is usually only 1 tsp agave.
3. Easy: As long as you remember to freeze your RIPE spotted brown bananas it only takes 5 to 10 minutes to make.
4.  Variety: Get creative and you can make almost any flavor and add any topping.
5. Lazy Approved: I eat NiceCream bowls for breakfast, lunch, or dinner (or all of the above, not gonna lie) when I don't feel like cooking a full meal.
6. Sweet Tooth Fix: Satisfy your sweet tooth without all the added fat and sugar and empty calories.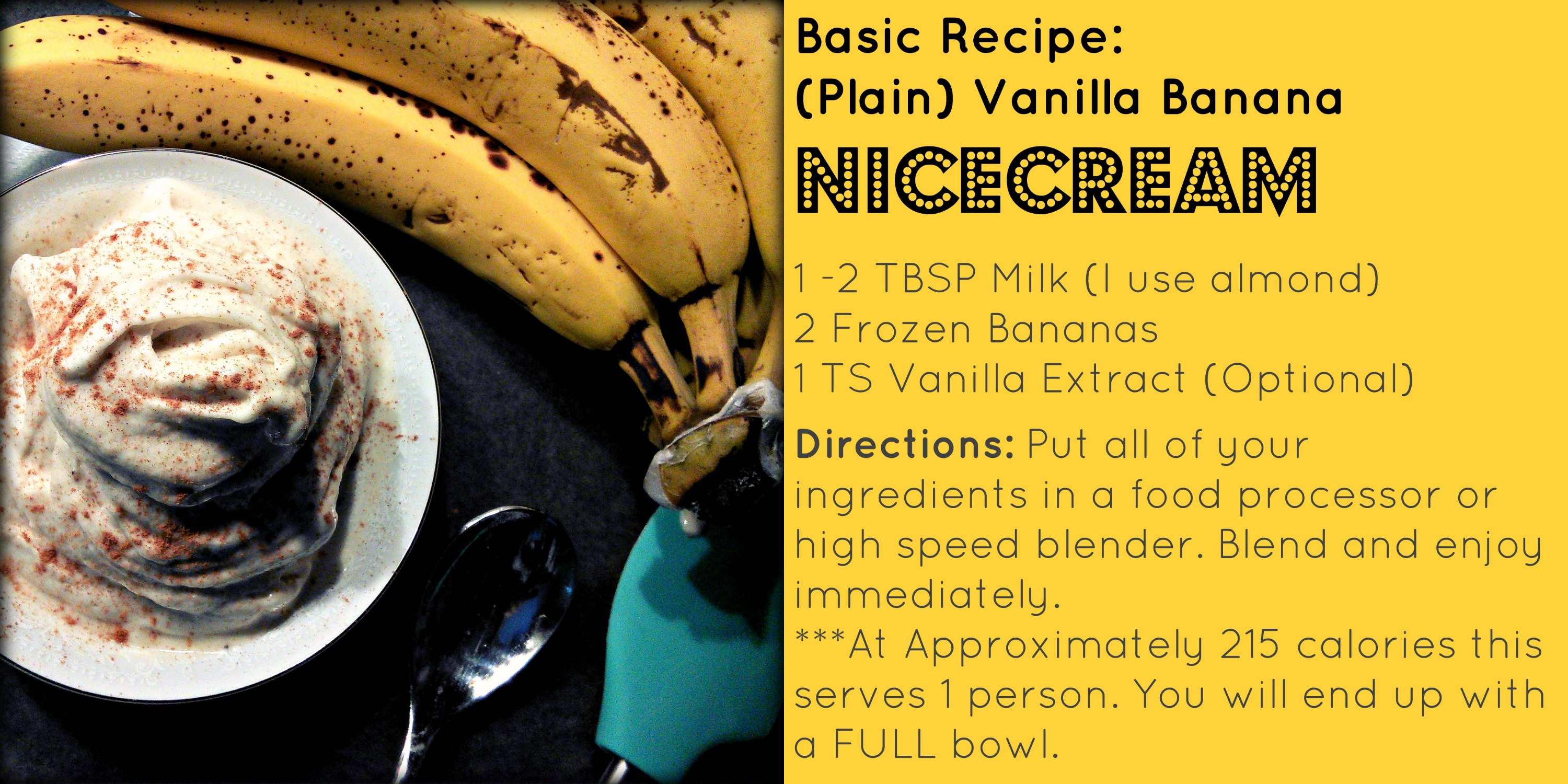 Have some fun and make some flavors! Start with the recipe above and add… 
Chocolate: 1 1/2 tbsp Cocoa
Chocolate Orange: 1 1/2 tbs Cocoa + 4-6 drops Orange Essential Oil
Fruit Flavors: 1/2 or 1 c. frozen fruit of your choosing
Strawberry Peanut Butter: 1 c. Frozen strawberries + 1 tbsp nut butter
Protein Banana Bowl: Add one scoop of your favorite protein powder. Vegan brands I am happy with are Vega One or Sun Warrior 
Green Smoothie Bowl: 1 c. spinach, 1 tbsp spirulina, 1/2 avocado
I make my bowls into meals usually so I want a good amount of calories. I aim for a 400 to 550 calorie bowl as I am extremely active and want to feel completely satiated. Adding toppings ups your flavor palette, calories, and smoothie bowl fun.



Here are my favorite toppings…. 
Granola (Fit Tip: Granola is high in calories and usually sugar. My next goal is to make my own so I can control the ingredient content more. I usually only top my bowl with 1/4 c.)
Hemp Hearts
Chocolate Chips, Carob Chips, Cacao Nibs
Your favorite fruit (Blueberries are my favorite!)
Nut Butter or Chopped Nuts
Unsweetened Coconut Flakes
Chia Seeds
Honestly, the options are LIMITLESS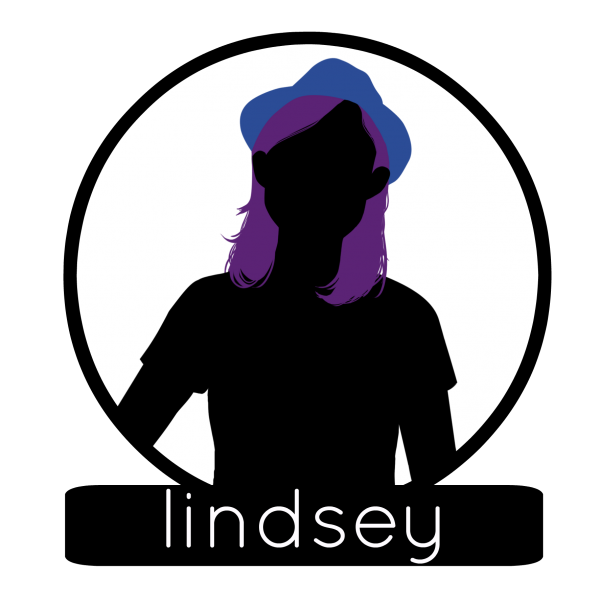 What Is Your Favorite Ice Cream Flavor
Let's Figure Out How to NiceCream It!!! 
---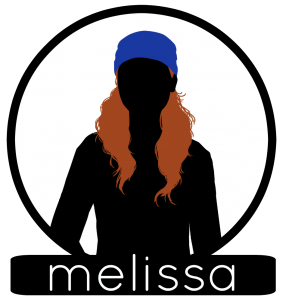 Melissa's Nutritional Tidbits: This is the best way of transforming the quintessential indulgence into nutritional goodness. It's my job as a dietitian to teach people how to transform every indulgence into a meal that is feasible and realistic to eat in moderation. This nicecream fits the bill in such a great and delicious way!
The options of healthy add-ins to this dish are limitless! This is the opportunity to raise the nutrition profile of your nicecream. You can add things like flax seeds, chia seeds, and matcha tea powder to give it a healthy boost. You can add fruits and vegetables (F&V) to meet your daily RDA (recommended daily amount). You can definitely make it into a meal but make sure you add a protein (like plant-based or cow's milk), healthy fats (nuts, flax seeds), and you're already getting carbs from the fruits and vegetables. You can also add granola or oatmeal to increase your fiber intake.
Nicecream is DEFINITELY dietitian-approved! Bon Appetit!
SHARE: