As a recent Vulture article shows, 2014 has more scripted TV on air than ever before. The same can certainly be said for reality TV, where a new series on some niche activity, way of life, or place seems to pop up just about every day. 2015 shows no signs of slowing down as new series pop up faster than I can keep up. (Though the fact that I'm in the midst of binge-re-watching Ghost Whisperer doesn't help matters.)
Which new shows are worth your time and which should you forgo?
Agent Carter (ABC) –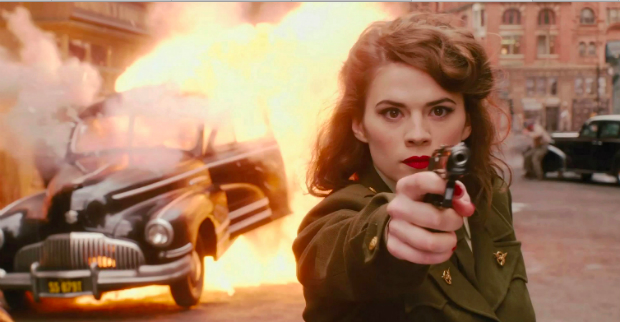 Agent Carter should have a couple strikes against it: 1) I don't like period pieces and 2) I don't like shows that are about how women can do anything men can do. I'd rather it be treated as an accepted fact of life and move on. Show us how they can do the same thing instead of telling us that they can. Somehow, neither of these facts bother me when it comes to Marvel's newest series. Maybe I'm just such a sucker for superhero stories that I can overlook these things. Besides, I can't really be bothered by number 2 because it is a truth of number 1. It helps that although most of the characters on the series look down at women, there are at least a number of characters who accept that people like Peggy Carter are highly capable and that she uses the other people's lack of faith in her to her advantage. Hayley Attwell is pretty fantastic in this series, making every scene she is in compelling. I would love to see Lyndsey Fonseca get more action, but at least thus far she seems to be fated for the role of "average girl" to keep Carter grounded. One of the things that makes this show particularly clever is its use of "voiceover" in the form of a radio show starring the character Betty Carver. It highlights the misogyny of the times as well as Peggy's skills as an agent and spy.
Verdict: Great fun and I can't wait to learn more about Jarvis.
---
Eye Candy (MTV) –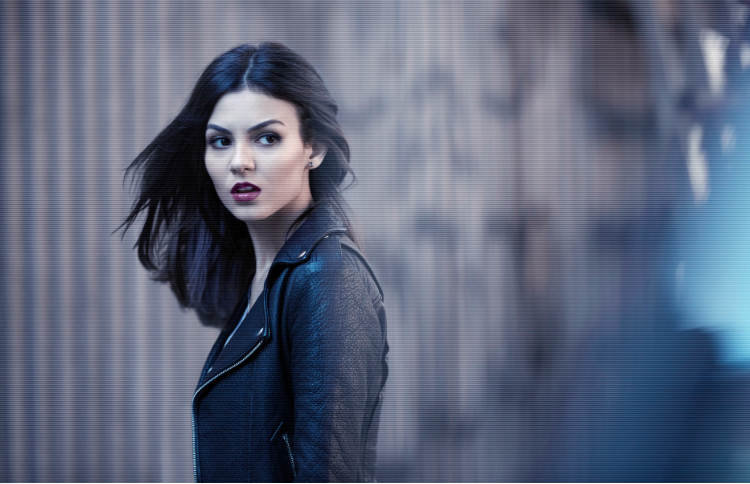 I have been a big fan of MTV's recent slate of scripted TV shows: Finding Carter, Teen Wolf, Awkward, and Faking It. Even Happyland, despite it not making the cut for renewal. But despite these well-done series, there have been a handful of flops as well, I Just Want My Pants Back, Skins, Zach Stone is Gonna Be Famous… It's hard to say what made these ones less effective than the others, but in this case, I found myself a little bored. While I have nothing against Victoria Justice, I just don't buy her as a computer-hacking rebel who doesn't care what the police have to say. I also don't care for a show about a girl who has five different guys falling all over her. (Granted, one of them is probably a serial killer but that's still a high number of guys even so.)
Verdict: Better luck next series, MTV. (Especially because I really want Shannara to be a success.)
---
Bella and the Bulldogs (Nickelodeon) –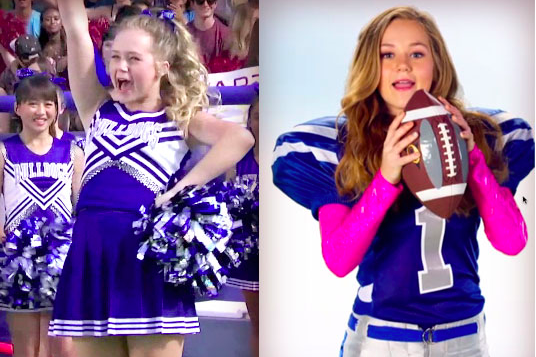 Nick's newest kid series follows Bella, whose love of football was instilled in her by her now deceased father. Figuring she will never have the opportunity to become a football player herself, she becomes a cheerleader for her school team. But a bit of tween-TV luck gives her the opportunity to join the boys' team. At first none of the boys want her there but she soon proves her value and they accept her. Like with Agent Carter, this series has the boys are better than girls vibe. It is not as bothersome as it might be in this case because when it comes to sports, the average boy is better than the average girl. That being said, a girl who was trained and practices could certainly earn her spot, as Bella does in the series. It will depend on how this series develops to see how I feel about it overall.
Verdict: If every episode is about how girls are different than boys, then I'll give this show a pass. We'll see where Nick takes it.
---
12 Monkeys (Syfy) –
This pre-/post-apocalyptic series is about a time traveler who goes back in time to prevent a virus from wiping out most of the world's population. Since I never saw the movie, I can't compare what Brad Pitt and his co-stars did to the characters here or how I feel about the storylines. Instead, I'll look at the series in its own right. It's a little hard to see Aaron Stanford as the action hero type after his turn as Seymour Birkhoff (aka "Nerd") on Nikita. It is also hard to believe Centerstage's Amanda Schull as a butt-kicking scientist-type. They're not bad, it just takes some getting used to. Emily Hampshire plays an excellent crazy though. The series is a bit slow and I'm hoping the pace will pick up a bit, but it has set up an interesting mystery that I'm curious to see solved.
Verdict: Keeping me interested so far but not convinced.
There's a lot more to come.
What New Shows Are YOU Watching?
SHARE: