This month we are sharing traditional recipes from our heritages. Our team is from all over the world and we wanted to share that. So here are some cool items we found on Etsy* that represent our hometown or home country. :)
Where Are We From?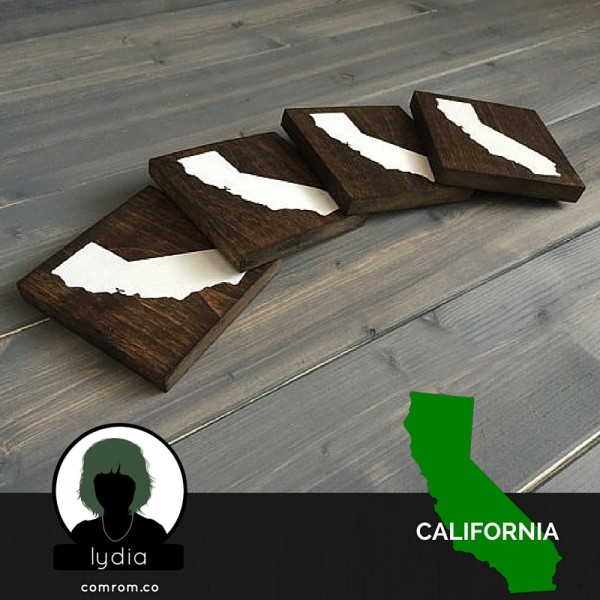 These coasters would probably come in handy for our voracious reader and tea drinker, Lydia.
Lydia's lived in a few states and listed California as her birthplace. This month Lydia will share a traditional Prussian recipe. Yes, the P is supposed to be there. Read more from Lydia here.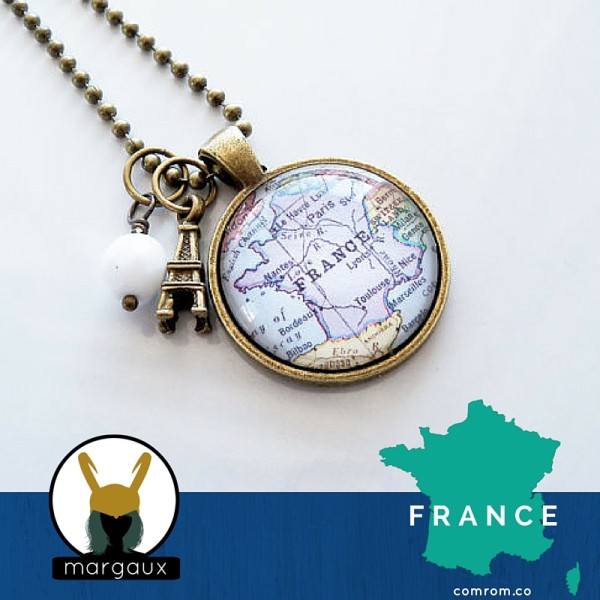 This necklace is cute and practical. It's got a map for the Francophiles that are navigationally challenged!
Yep, Margaux is from France. We knew you would find that hard to believe. :) Margaux is sharing a recipe from Nice where she grew up. Currently, she resides in Paris. Read more from Margaux here.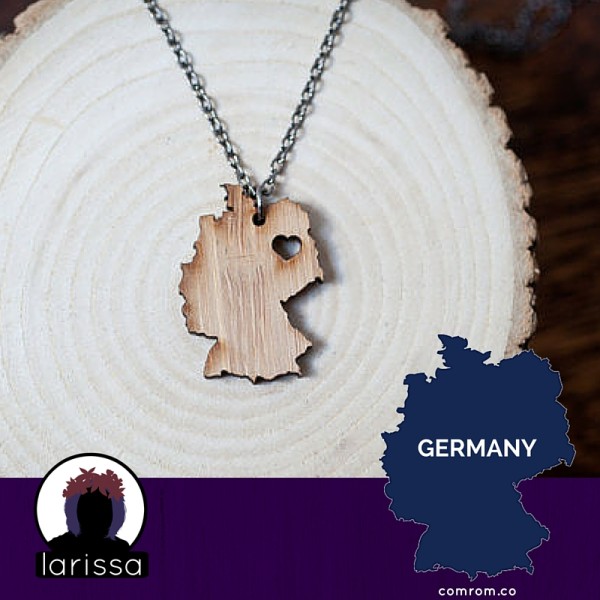 There are many location-based necklaces on Etsy, but I really liked this wooden version.
Our Larissa lives in the UK now, but she was born in good ole Dusseldorf, Germany. Larissa is sharing a traditional Hungarian recipe later this month. Read more from Larissa here.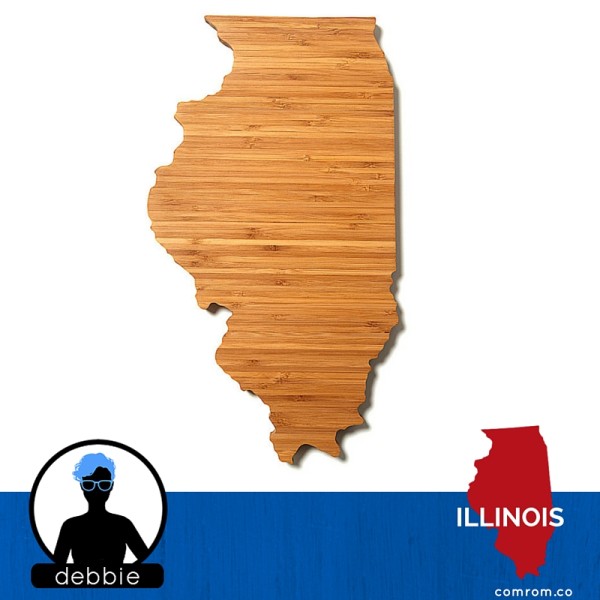 Debbie is now a New Yorker, but she was born and raised in Illinois! I chose this cutting board as a foreshadowing of the recipe story she will share this month. One word preview: ouch. Read more from Debbie here.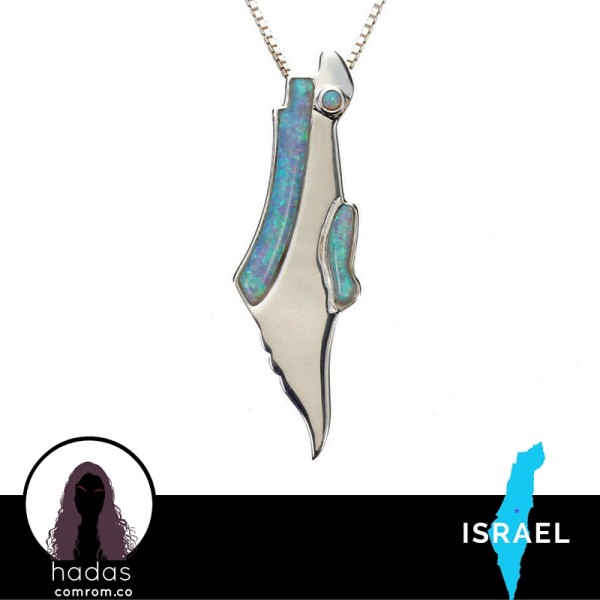 Hadas (that's me!) was born in Israel, the land of milk and honey, two things you will not find in her traditional Yemenite recipe this month. I picked this necklace because I LOVE opals and I think it's fun and subtle at the same time. I will actually own this necklace soon.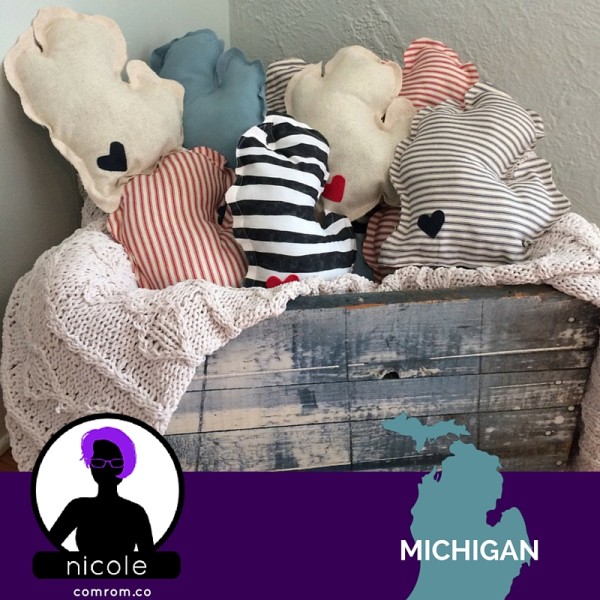 These pillows are the cutest things ever and quite an achievement. I once tried to make letter shaped pillows out of felt and crochet, but they just failed.
Nicole resides in Chicago now, but was born in the Great Lakes State. (I should have searched for mittens as it is apparently nicknamed the Mitten State too?) Nicole already shared a really tempting cookie recipe from Peru. See Nicole's Alfajores recipe and read more from her here.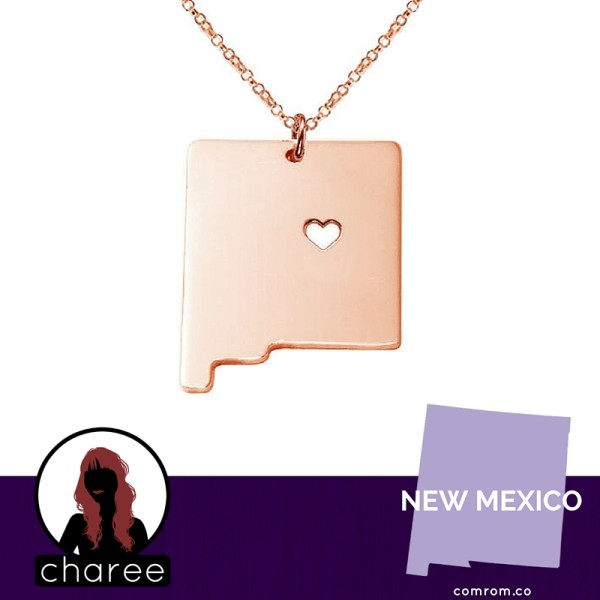 Gold comes in so many shades. Rose is so joyful and subtle. I picked the rose gold version of this necklace with a heart for Charee because she can easily make me smile.
Charee was born and raised in New Mexico. She might just be an alien, she hasn't denied this when I asked… Charee shared a Mexican tortilla recipe earlier this month! Read more from Charee here.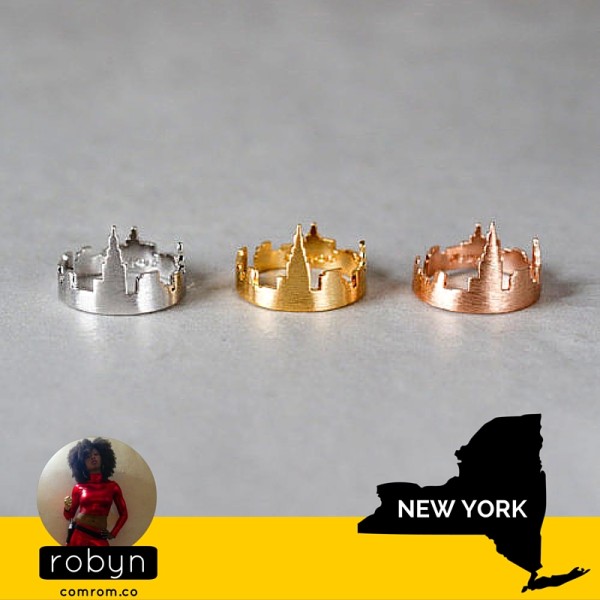 Concrete jungle where dreams are made of! There are LOADS of cool New York things on Etsy. This ring caught my eye because of the color options and the craftsmanship.
Robyn was born in Brooklyn, NY, the best borough. This month Robyn will share a Jamaican stew recipe she learned from her grandmother. You will also start seeing her nutritional tidbits on our food posts from now on. Read more from Robyn on her site.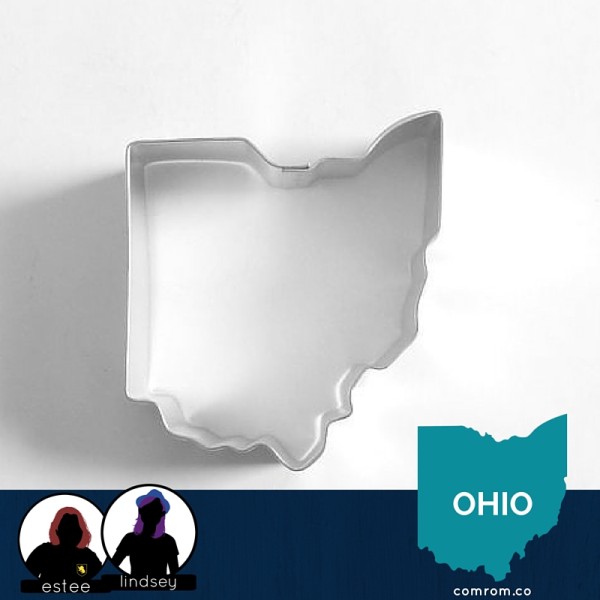 Cookie cutters are my favorite things ever! I love playing with my food and I am not ashamed. These state cookie cutters are probably such a great gift idea or a project for kids.
Estee and Lindsey don't share a hometown, but they share a homestate as they are both from Ohio! Lindsey is probably running around it as you read this. Check our her BodySpiritBrain posts and more here.
Estee will share a traditional German recipe this month that is making me hungry as I write this. Check out more from Estee here.
Which Hometown Do You
Claim as Your Own??
*Yep, this is a sponsored post. We are Etsy affiliates. As you've noticed, on Common Room we don't have traditional ads. The only way we are financially supported are from my bank account, affiliate links, and our Redbubble store!
SHARE: