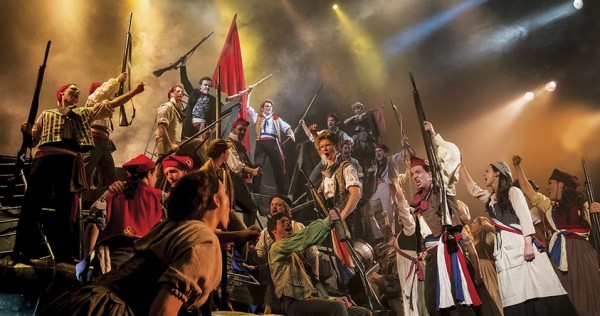 What can be said about the amazing British Production of Les Misérables that hasn't been said already? Not much, probably, but it's always important to set some reminders about how incredible it is. Les Misérables is one of my all time favourite musicals (right next to Spring Awakening, The Drowsy Chaperone and Into The Woods). I still remember singing some songs of the old French version when I was a kid. It holds a special place in my heart, and I finally got to see the famous West End production of the world's longest running musical (twice).
For a show that I know by heart, music and staging included, I didn't expect to be that overwhelmed by emotions. I guess it has a lot to do with the actors' performances but still, I was in tears from beginning to end. But before talking about the amazing performers of the Queen's Theatre, let's talk about the theater itself. It is such a beautiful theater, with three floors, and the first thing that catches the eye when you enter is the sides of the set, made to look like it's dirty and made of old wooden beams. Quite the clash with the gloriousness of this theater, but it really helps getting into the atmosphere. Plus, as the show is about to start and the music starts playing the first notes, the famous Cosette picture appears on a huge white curtain, and instantly you know you're in for a treat.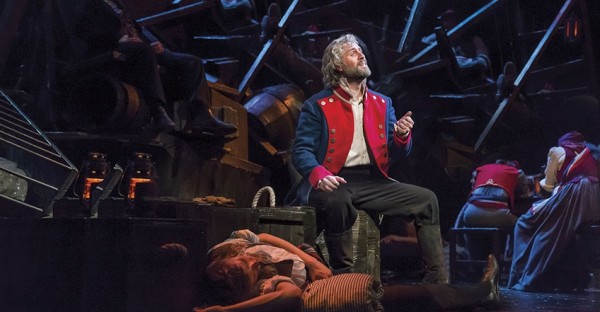 It's a strange and rather pleasing feeling to see a show that seems so familiar and that yet you've never actually seen on a stage before -because I'm not going to compare the few productions I've seen in France to this one. Needless to say, that I know every single song by heart, and I was lip-syncing throughout the entire show. The music is still flawless and if you're really not familiar with it, I recommend you listen to the 1980's French Concept Album, and the 10th anniversary Album, they're pretty amazing.
Let's talk about that cast! I've seen the 2014-2015 cast play and even if they all are very good, there are a few stands outs. First of all, Peter Lockyer blew me away with his voice and his Valjean. The control and precision during his Bring Him Home had me on my knees, and his duo with David Thaxton, who plays Javert, works very well. Then, even if I was bummed because I didn't get to see Anton Zetterholm play the fearless leader Enjolras, I have to say that I'm not that disappointed because Michael Colbourne brings so much to the part, from his charisma to his vocals. You can mark me down as impressed! I also really enjoyed Carrie Hope Fletcher's Eponine, she brings some sort of freshness to the character, she appears younger and somewhat tougher, I really liked that. Plus, she sings incredibly well, her On My Own was very moving. And as usual, the Thenardiers are awesome and amazingly played, always bringing a nice comic relief to this tragedy. Wendy Ferguson is flawless as Madame Thénardier, and I was lucky to see both Adam Linstead and Tom Edden as Thénardier, two performers I was dying to see play the part. I just really love these people alright!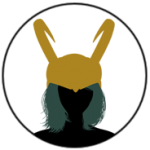 You really don't need a reason to go see Les Misérables on the West End or on Broadway, or anywhere else. It's a classic, a very very good classic, and everyone should see it. Anyway, for me, it has become an obligatory stop every time I'm in London!
Rating: 5/5
P.S: If you're interested in seeing Les Misérables at the Queen's Theatre on a small budget, you can get the 25£ tickets (but you need to book them a few months before the date of the performance you want to see). Those seats are mostly located on the very sides of the Dress Circle, which is surprisingly close to the stage, and the view is pretty amazing! The show is also currently playing on Broadway! You can grab tickets for both productions (and more) Here.
SHARE: