We're already in the second half of 2016, how crazy is that? This month I discovered a few great songs and new releases that I want to introduce to you. Two from bands you've heard me talk about before (Chvrches and Two Door) and one new band! So open your ears, sit back, and relax.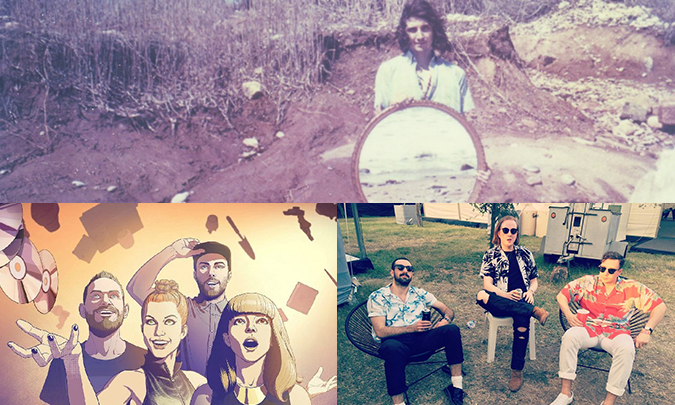 Vacationer – The Wild Life
If I didn't know any better I'd say this is Vampire Weekend! Sunny, fun and relaxed, this song is perfect for your summer playlist. Vacationer describe themselves as "the eastern seaboard's foremost relaxation specialists" and I think that hits the nail on the head.
Chvrches feat. Hayley Williams – Bury It
Now this is another tune by Chvrches and you will already know that I'm in love with them. It sounds pretty similar to their song Lies but that's not a bad thing. I adore the strong synths and the whole feel of the song. Chvrches seldomly make me want to dance but this song does it (along with Clearest Blue). As an added bonus they got together with Hayley Williams of Paramore! Paramore is so different from Chvrches but it works brilliantly and gives the track an incredible energy.
Two Door Cinema Club – Are We Ready? (Wreck)
Two Door are finally back. They've been heavily teasing the release of this appropriately named single in the past weeks and here it is! It sounds nothing like their last release Changing Of The Seasons and has a bit of a Foals vibe to it. I can imagine it'll go down brilliantly live. The lyrics are a stark warning to millennials to not give in to consumerism. I'm not going to pretend this doesn't resonate with me…but I'm not ready to give up my phone just yet!
The new album Gameshow is up for pre-order now and will be released on 14th October 2016 – not long to go!
Editor's Note: Larissa and I actually "met" through the TDCC fan community! -Hadas
What were your favourite songs in June?
SHARE: