Podcast: Play in new window | Download (Duration: 1:07:27 — 31.4MB)
We're back with Iggles Steena and Rosa to watch Freaks and Geeks. My friend Lulu joined us as soon as she heard what we were watching. She's a huge F&G fan and, fun fact, she also helped come up with the name for our F3 Food segment, Customizable Cooking!
Check out the full post on the IGGPPC site. Next month we'll be rewatching the first season of Twin Peaks!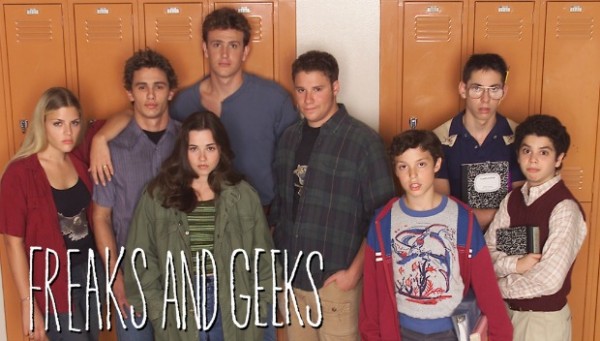 The questions changed slightly this time:
00:00:50 First Timers, What Do You Expect from the Show?
00:03:07 Rewatchers, What Surprised You on Rewatch?
00:09:21 Were There Any Topical References You Didn't Get?
00:11:41 Which Group Did You Identify with Most? Freaks, Geeks, Parents, or Adults?
00:23:12 Favorite Quotes
00:34:12 Favorite or Least Favorite Characters
00:50:59 Favorite Episodes
00:58:35 Side Notes
Have you ever watched Freaks and Geeks? Lulu and Rosa have watched a few times before and really enjoy the series while Steena and I have never watched the show.
Some issues that came up:
-Full House on crack comparisons.
-Mr. Rosso: cool or creepy?
-Lindsay- smart, stupid, or selfish?
-Steena dated Nick Andopolis- creepy.
-Ben Stiller, Rashida Jones, Shia Lebouf, Alexander Gould, Lizzy Caplan and more great cameos and first appearances.
-Bill Haverchuck is the best!

Let's Chat About Freaks and Geeks in the Comments!
SHARE: