Ladies and Gentlemen, we have something exiting for you today: an exclusive giveaway from our friend Kylie at sighfy.com to celebrate its launch! She has designed amazing things for me in the past after I noticed her work so I thought it was only right to help her out with the launch of her shop!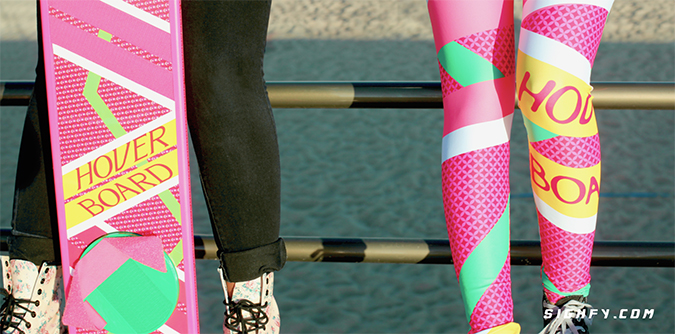 About
Sighfy.com is owned by Kylie, a young artist currently based in California. She made her hobby into a job and now sells her designs on shirts, hats, phone cases and many other amazing things to people all over the world.
Her journey began with her first shop, Indiefreakshop.com, after realising nothing at the official merch table represented her as a fan. So she decided to make her own designs that were more feminine and casual.
When a stranger sees one of Kylie's shirts, they can still enjoy the design without knowing the background. If someone gets the reference though, it might be a conversation starter. It's very important to her that the shirts and accessories can be worn to a concert but also be a part of everyday life.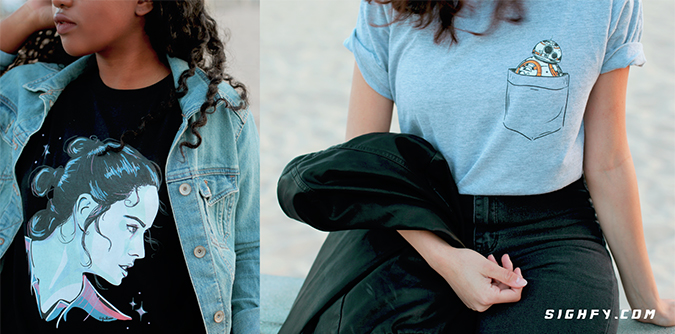 Her new shop, however, will concentrate on all things sci-fi, be it Star Wars, Back to the Future, Twin Peaks or something completely original. It's all about Kylie developing as an artist and trying out new things.
This is where we come in! We've teamed up with Kylie to bring you our exclusive giveaway!
The rules are simple:
Follow both us and Sighfy.com on Twitter
Retweet THIS photo
And you're done! The winner will receive THIS beautiful HoverBoard shirt. Open to anyone living anywhere on planet Earth.
This giveaway closes at 11:59pm PST on 8th May 2016.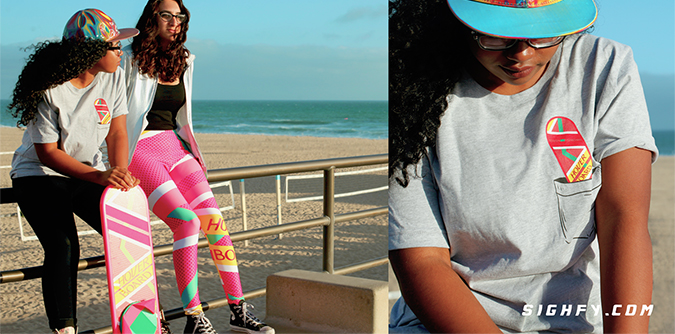 Perfect for all you would-be Marty McFlys out there, the Baby Hover shirt is very understated but still geeky enough to show that you're a true fan! The board cheekily hovers out of a drawn on pocket on the front left side. The shirt is made from 100% high quality ring-spun cotton and super soft – perfect for summer and winter!
Enter now for your chance to win!
SHARE: