Podcast: Play in new window | Download (19.9MB)
What is Work-Appropriate nowadays? Is there such a thing anymore? We discuss and use Polyvore to make some fun visual aids.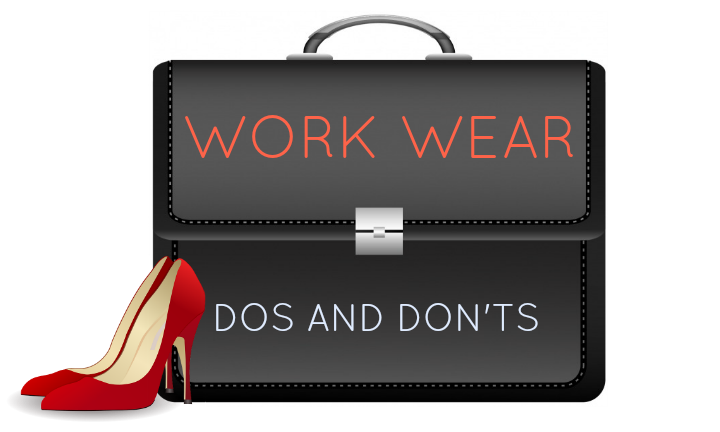 Lindsey: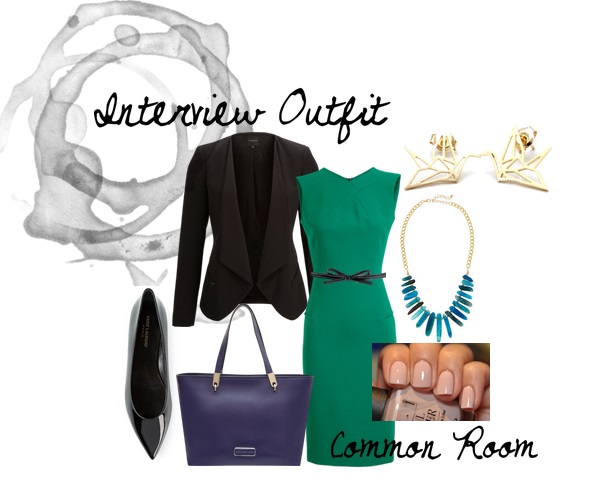 I ALWAYS struggle with interview outfits. I never feel like I have the right look. I prefer shirts and dresses over pants so my go to is a nice (not too tight) skirt or a-line dress.
Dress: The green of the dress I selected makes my outfit a little more unique, memorable, and ideally it is a dress I could wear to work without going over the top.

Blazer: A basic black blazer is always a good, professional touch and it tones down the intensity of the dress. Add a belt for good measure.
Accessories: I always keep my jewelry pretty simple, but I felt this necklace adds color without going overboard. Since the necklace is colorful and a bit larger I stuck with very subtle, small, simple earrings. The earrings are more of a personal joke because origami cranes are supposed to be good luck (1,000 of them). I love them. I usually take my teaching portfolio along with me on interviews so a simple, professional looking briefcase is a must. The art teacher in me selected a color as well.
Shoes: As always I choose flats over heels any day!
Makeup: To polish everything off, I wear extremely neutral nail polish or just a clear coat if my nails aren't destroyed, which is rare. Keep makeup very simple!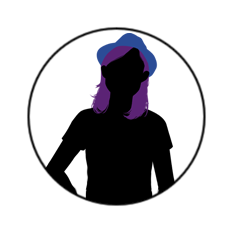 My Dos and Don'ts:
Do: Add a little personality to your outfit.
Don't: Forget to wear shoes with your dress or skirt. My mom always yells at me to wear shoes with both garments and she hates when I do not. I did have to accept her advice was valid when she made sure I wore them to a job fair. The women who wore shoes looked a lot more put together.
Hadas: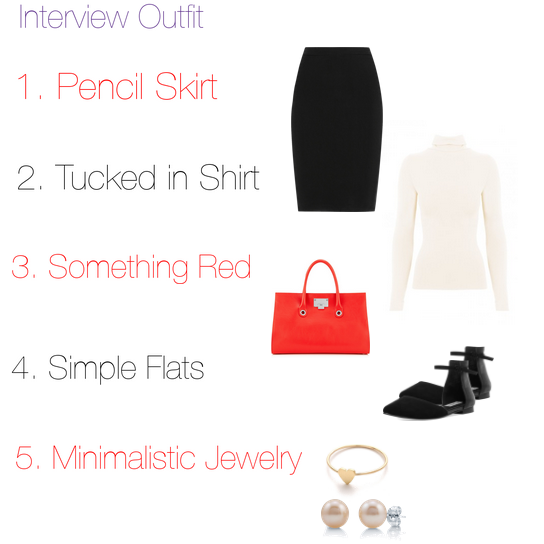 Usually the jobs I apply for are more creative or new startups that care more about the snacks they can offer rather than a dress code. The image above is my Winter/Fall outfit. Spring/Summer is pretty similar except I wouldn't wear stockings (not pictured) and my top would be short sleeved with a structured cardigan/pseudo blazer over it.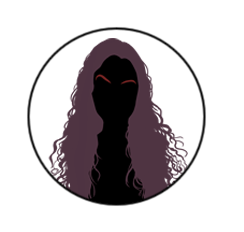 My Dos and Don'ts:
Do have tailored pieces. Nothing is more flattering than items that fight right!
Don't dress too fancy. When I've been on hiring teams, we found people who wore very expensive pieces or looked too polished, questionable. While some were very competent, they ended up being unable to give or take constructive criticism.
Do wear practical shoes. If you have a commute or difficult weather always change shoes somewhere. I have sneaker flats I wear for walking from the train to offices and then I switch into my nicer shoes so weather won't ruin them or my feet don't hurt from walking too much in them.
Don't wear too much makeup. Ooh boy. I've seen some things that just don't make sense. You can and probably should wear makeup to just keep things looking clean and fresh. You don't have to go so far to do that though.
Do show personality. You're awesome! Make sure you feel awesome by wearing something you love or that shows your personality. I like to wear small studs that are subtly geeky. It's like my little secret and gives me a bit of confidence.
What Are YOUR Work Wear Dos and Don'ts?
SHARE: