This Fandom Friday is one of my favorite things to dream about; what fandom tattoos I want! Thanks Super Space Chick and The Nerdy Girlie for this prompt!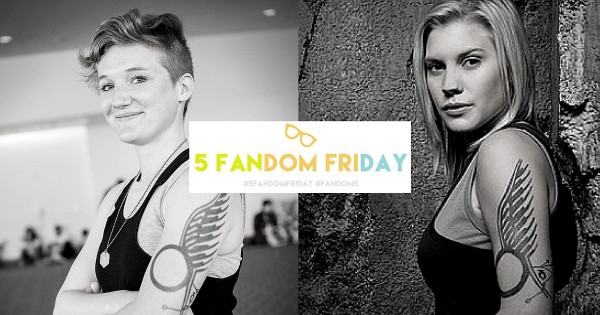 I currently do not have any tattoos because I have a personal rule for permanent body art. I have to want the same thing in the same place for 5 years. This seems like a long time, but I'm terrified of regretting my tattoo, so I figure if I still want it after 5 years, then I probably won't have regrets.
There are a few other tattoo ideas that didn't quite make the list (honorable mentions go to an anti-possession symbol from Supernatural) but these 5 are the geeky ideas I've been knocking around in my brain for a while.

1. Starbuck's Tattoo from Battlestar Galactica
Location: My Arm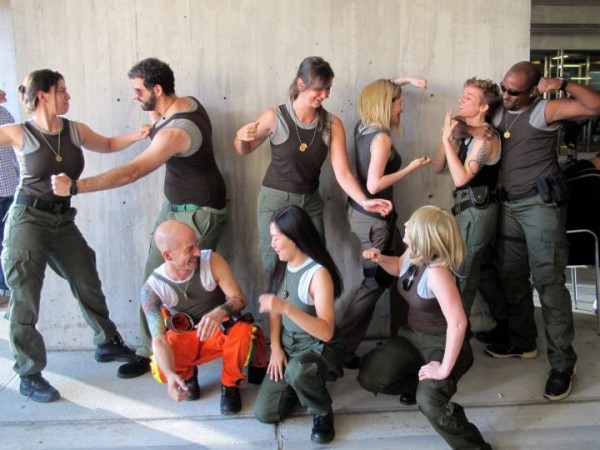 I've worn this as a temporary tattoo a few times while I've been cosplaying, and every time I've worn it I feel like a total badass. This is a photo from an NYCC fan meetup.
2. "I Must Not Tell Lies" from Harry Potter
Color: White Ink
Location: On My Hand
Catherine Elhoffer has a "Mudblood" tattoo on her arm, which I absolutely LOVE, but I think that if I were to get a HP tattoo it would be this one. (Listen to our episodes with the lady behind our favorite fandom clothes, here and here!)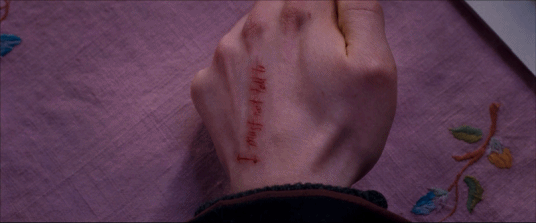 Umbridge is such a terrifying villain. Although she was never a Death Eater, or never had the Dark Mark, she happily supported Voldemort's racist regime. That kind of closed minded thinking makes me so angry, and having this tattoo would remind me to always be accepting and kind.
(Related: Check out more Harry Potter in our Potterweek section!)
3. Lightsabers or Wands or Swords
Location: On My Fingers
Solely so I could have little finger fights.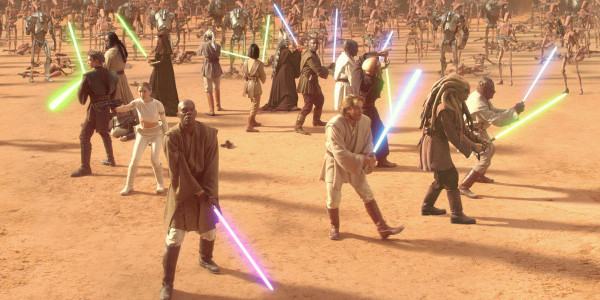 This is a prime example of why I have my rule. I know I want a mythical weapon on my pointer finger, but I keep changing my mind about which one! (Editor's Note: Or a sonic screwdriver!) Temporary Tattoos might do for now.
(Related: For more Star Wars, check out our podcast episodes and more!)
4. Mad Max Skull Brand with "We Are Not Things" Underneath It
Color: White Ink
Location: On the Back of My Neck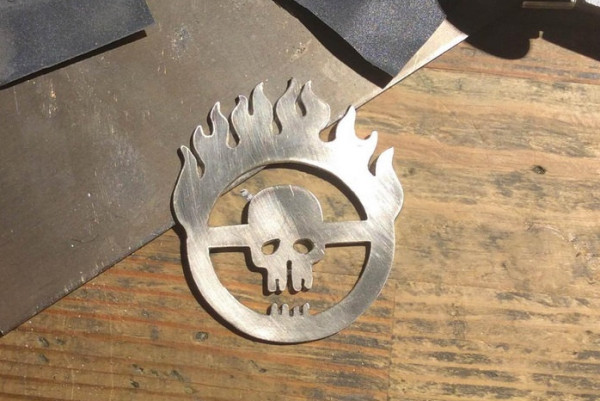 I'm not sure I would ever get this one, but I loved Mad Max: Fury Road, and so I love this idea. I'd probably get "we are not things" before I would get the brand.
(Related: Read Margaux's review of the film here!)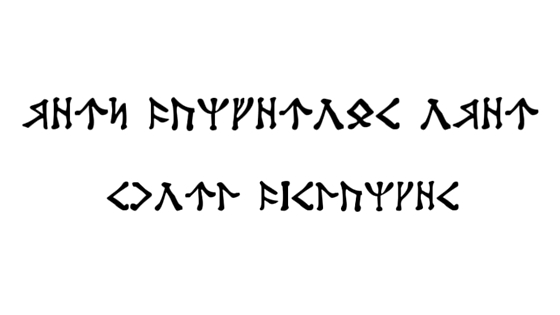 5. "Very Dangerous Over Short Distances" in Dwarven Runes from Lord of the Rings
Location: on my foot 
This is probably the one that I would get first out of all of these fandom tattoos. I've never identified as a dwarf. I've always considered myself a hobbit. Yet Gimli and Legolas share one of my favorite relationships I've ever read.
Their friendship makes me smile every time I think about it, and I love the scene in the movies where Legolas, Gimli, and Aragorn are running across Rohan to try to catch up to the Orcs who have taken Pippin and Merry.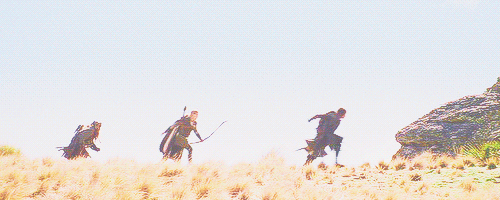 If I were to get another LOTR tattoo, it would either be the tree of Gondor or one of many quotes, but this idea is my favorite.
I'm also a runner. While I love running longer distances now, in high school when I was on the track team, my sisters ran distance races while I ran sprints. I too was wasted on cross-country.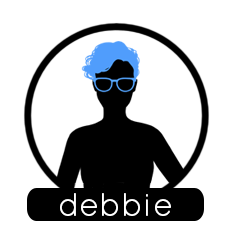 Which Fandom Tattoos
Would YOU Get?
SHARE: