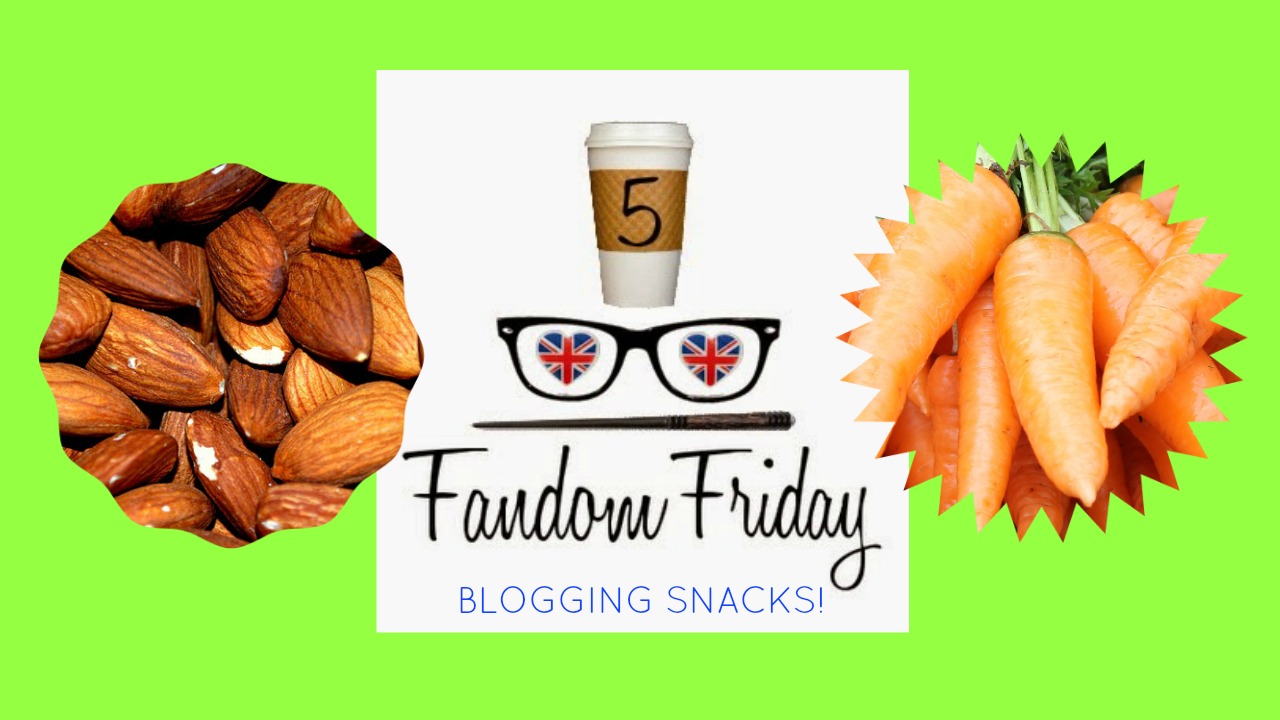 Lindsey here for #Fandom5 Friday!! This week's topic is the 5 snacks or drinks I like to consume while blogging. Great topic Megan and Kristin! I can have an uncontrollable sweet tooth so I try to keep healthy snacks around the house. For the most part my snacks are nutritious. Here are my favorites…
1. Dried Mangoes and Sea Salt Almonds
I don't know how I came across this combo, but I LOVE to eat them together. The best dried mangoes I have found come from Trader Joe's.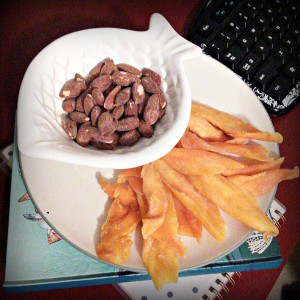 2. Coffee or Tea
I usually work on posts in the morning so coffee is my go to beverage. I prefer a nice herbal tea at night.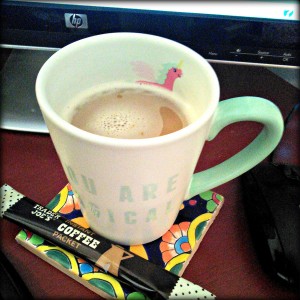 3. Carrots and Peanut Butter
My dogs love when I snack on these because usually I will give them a little. They enjoy carrots too!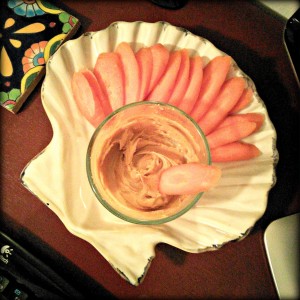 4. Mixed Fruit Bowls
I love a blueberry, pineapple, mint, and banana mix. A mango, apple, and banana mix is another favorite.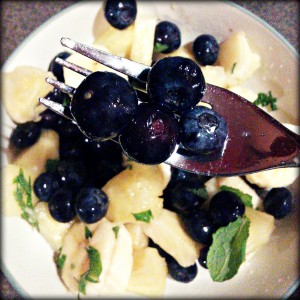 5. Hummus and Cucumber
Hummus is one of my favorite foods in the world. Combine an awesome flavor with my favorite snacking veggie, the cucumber, and I am set. I could eat this every day.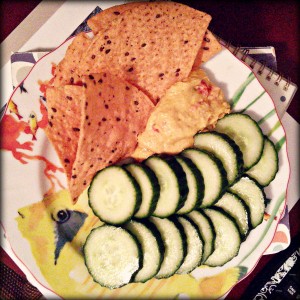 What Do YOU Snack On? 
SHARE: