Podcast: Play in new window | Download (22.5MB)
Larissa wanted us to pick 2-3 items that we saw in a commercial, advertisement, or on YouTube that we bought and now love.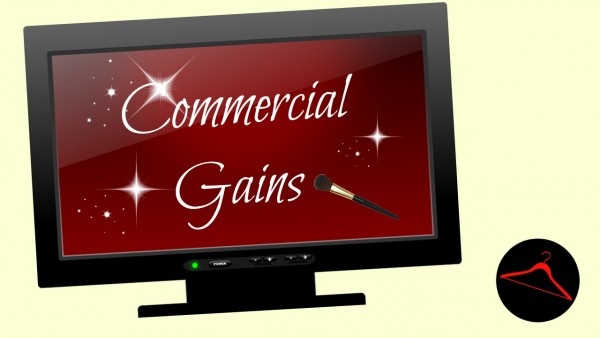 LINDSEY
Item: It's A 10 (Miracle Leave In Product)
Source: It's A 10 Review (found via Pinterest)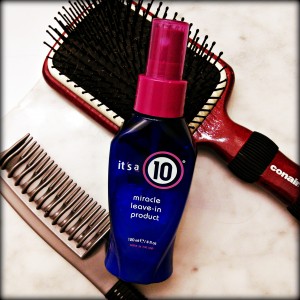 I first heard about this product because my sister loves it. I am extremely lazy when it comes to my hair. After summer, I chopped it all off due to over processed color and extreme fried ends. In my attempt to regrow my hair, I looked up the product and decided to try it out. I have been blow drying my hair pretty much every weekday and I wanted a product with heat protection. My hair feels super soft and more manageable. It usually gets frizzy and does its own thing. That hasn't been an issue since starting to use It's A 10. I have even used a little with air-dried hair and it was much less wild looking, I may actually let my hair air dry before work! A big selling point for me was that the ingredients seemed more "natural" (i.e. green tea leaf extract) than other versions of the product such as the Garnier serum.
Item: Ballet Slippers Nail Polish by Essie
Source: Photo Via Pinterest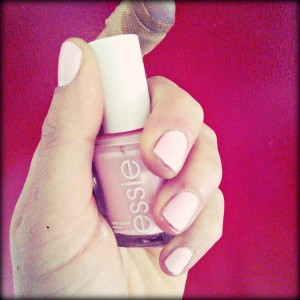 I really enjoy pretty nails, but I don't tend to have them. I always destroy my fingernails and nail polish doesn't seem to last long with me. For example, I immediately cut my finger and ruined my nails when I tried to get a nice picture taken for this post. Every once in a while I forget my bad karma with polish and a color really strikes me. When I saw this one on Pinterest I loved it. In real life, it is a little more pink but the tint is super light and adorable. It may only last on my finger nails for around 24 hours, but my nails look super pretty for that short time!
---
LARISSA
Item: Collection Extreme 24 Hour Felt Tip Liner
Source: Many videos, but this was one of them (attention, scary!)

This felt tip liner works great (if you know how to use it). It doesn't stay on 24 hours but long enough and once dry is pretty smudge proof. It gives off a super black colour as well and comes with a tiny price tag so I like it!
Item: Alverde Powder Blush in Flamingo
Source: This Video (German time!)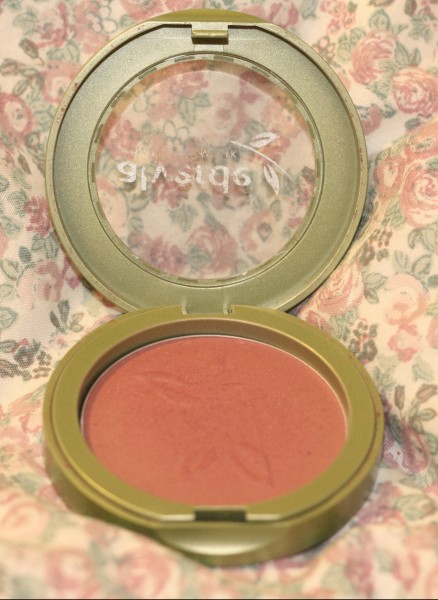 This is a gorgeous red blusher (a lot more red than it looks in the picture) made from all natural ingredients. I love it cause it gives me that dainty snow white look, perfect for my very light skin tone. This is my second pot as I lost my first one at a festival :( I've been using this for 5 years!
Item: Sleek Blush in Flamingo
Source: I can't find the video I saw it in so here's an informative one on the entire Sleek blush range.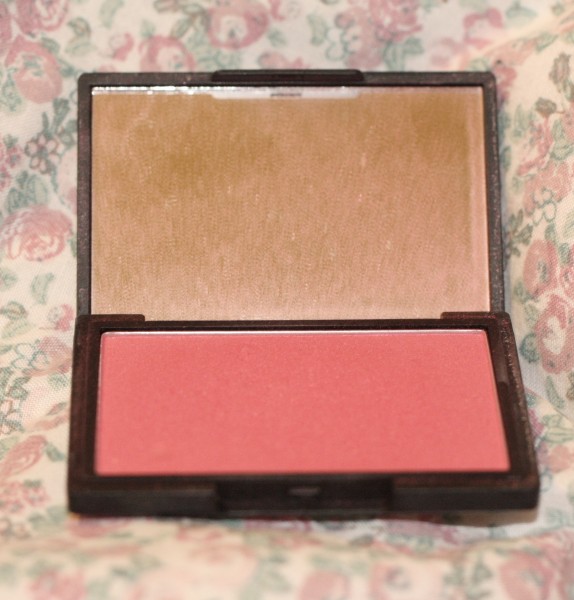 My first Sleek product, weirdly also named Flamingo like my other blusher! I was so happy when I could finally buy it cause they don't sell it in German drugstores. Whenever I feel like I want pink cheeks this is my go-to blusher. Also works really well with my skin tone!
---
HADAS
Item: Band Aid Blister Blocker
Source: Couldn't find the original print ad but I saw it in many magazines.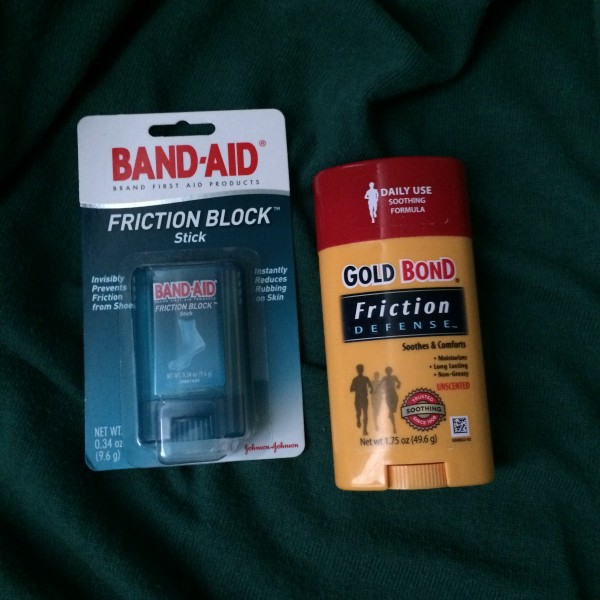 Oh man, this is my favorite thing ever. I've mentioned it so many times on previous Beauty Bits segments. I tell all my friends about it and buy one for them. The ad was very simple from what I remember, just the stick, an abstract background, and copy explaining what it did. I had to try it.
Secret time? I now use Goldbond brand's stick because it's the size of a deodorant stick and is easier to apply. The Band-Aid one featured in the photo is one my father bought me because he saw it and thought of me. That's how obsessed I am haha!
Item: Revlon Just Bitten Kissable Balm Stain/ Colorburst Balm Stain
Source: Emma Stone Magazine Ad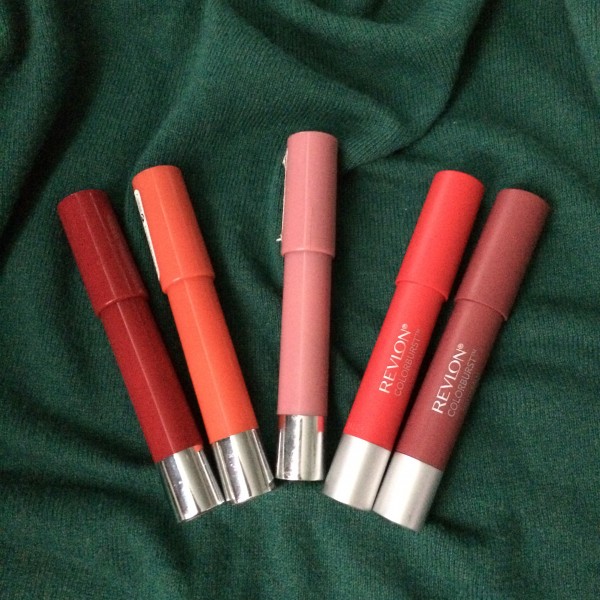 Lipstick sounds so scary and also a bit old-fashioned, in my opinion. I had mini palettes from Victoria's Secret with different colored lipsticks, but an actual standalone version just wasn't me. It also smells weird right? Like your mom or aunt.
Anyways, lip stain seemed so perfect for me at the time. I have 5 different colors and I love them. Moisturizing and very blendable. I'm a sucker for packaging and this long pen like stick seems so much cooler to me than lipstick, but they are both essentially the same product. I'm a weirdo.
Item: Neutrogena Healthy Skin Liquid Makeup
Source: Jennifer Garner Commercial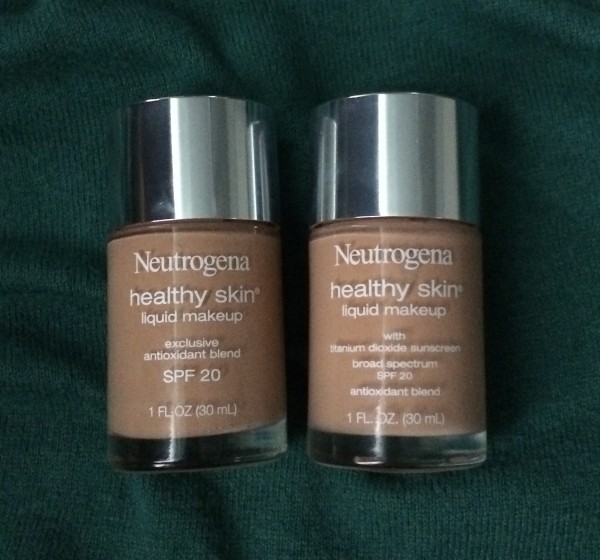 As I used to have severe acne before I started getting treatment for my endometriosis, I was interested in a foundation that not only helped cover up, but had some sort of properties that helped keep it clear.
There's a reason I have "consumer" listed in my social media bios. My friend once used it as an insult because presentation and packaging really influence me, but I'm not ashamed. This commercial with my favorite lady Jennifer Garner convinced me.
To be honest, I can't tell you if this product worked at making my skin healthier because since I was put on birth control my skin is remarkably clear. Doesn't matter because I do love how smoothly it covers and evens my skin tone. Darker skinned girls have different colors all over their face and this really pulls everything together without being cakey or obvious.
---
Check out Charline Has a Blog and City Mermaid who have also written about similar topics with their posts named The Bloggers Made Me Do It.
---
Which Items Are YOUR Commercial Gains?
SHARE: