Podcast: Play in new window | Download (22.5MB)
Larissa picked Chili Con Carne because she makes it all the time and wanted to see how others customized it.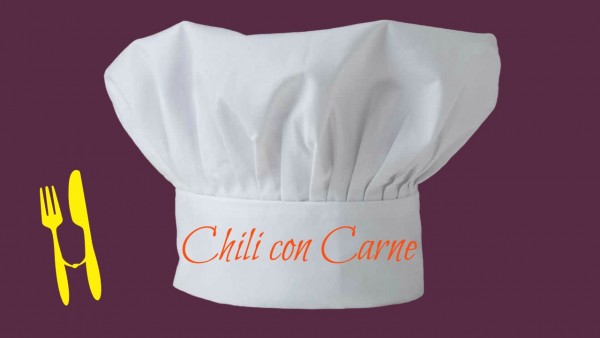 Check out the recipe she gave us from BBC Good Food.
Larissa: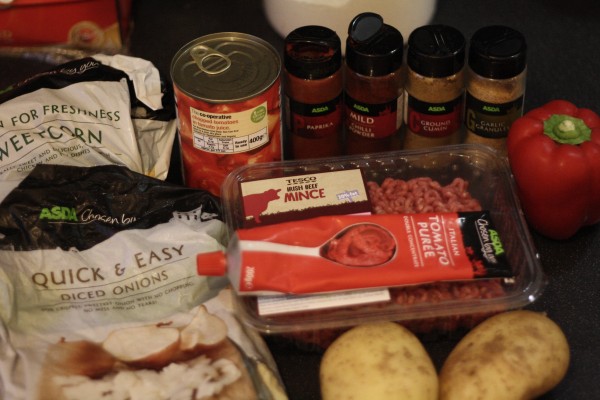 Expertise: Intermediate
Ease: Super easy!
Customizing: I don't eat beans because of a digestive condition but it tastes fine without them. I put in some sweetcorn for fibre instead. I also had it with potatoes instead of rice. I opted for sugar as I had no chocolate at hand.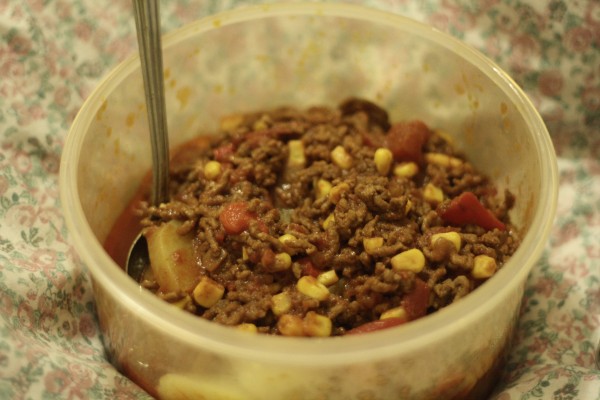 Repeatability: I make it every couple of weeks! Even better the next day and can also easily be frozen. Super to make on a Sunday so there's no need to cook after work for a few days!
Lindsey: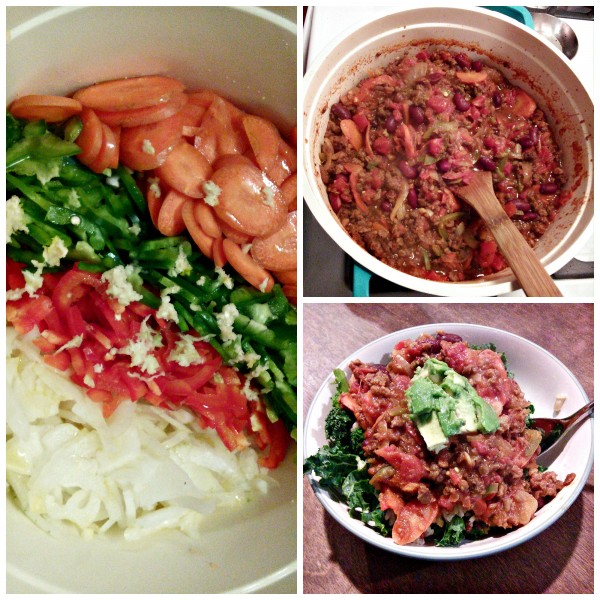 Expertise: Intermediate
Ease: Extremely easy.
Customizing: Since we do not eat red meat I used Gardein Meat Grounds. I also love lots of color and veggies in my meals so I added carrots, and green pepper. When I served it up we had Traders Joe's Brown Rice mix (if you haven't tried it I HIGHLY recommend it). Last I  dropped some avocado on top. In my attempt to cut back on calories and incorporate more greens I put everything on a bed of kale. My husband just used the rice.
Repeatability: It was a winner! My chili usually ends up pretty soupy. The thickness of this recipe was perfect. I need to increase the intensity of the spices next time. It was a little too mild.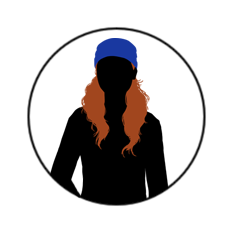 Melissa's Nutritional Tidbit: I love the veggie rainbow that Lindsey used! This beautiful arrangement makes vegetable consumption all the more enticing for people.
In terms of the chili con carne: Even though the name implies meat, you can use whatever protein source you like, be it chicken, tofu, beans, or cheese! Add some brown rice or whole wheat noodles and you got yourself a meal! if you do want to use the ground meat, no problem! Don't feel bad in eating meat, if done in moderation and cooked properly, it can be healthy and nutritious. Don't use any butter or lard to cook the meat; use olive or canola oil.
Hadas:

Expertise: Noob
Ease: Super!
Customizing: This is vegetarian since I really don't like beef. I also made my own tomato sauce earlier which included many of the same ingredients as the sauce requires so I used it as my base, added the correct spices and beans and voila! With some reheated rice and roasted cauliflower, this was a very filling meal.
Repeatability: To be honest, I did not like the taste. It must have either been the cumin or chili powder. I tried to add some garlic to overpower that taste, but I didn't really like this. Really glad Larissa suggested the recipe because I never made chili before!
How Do YOU Make Chili Con Carne?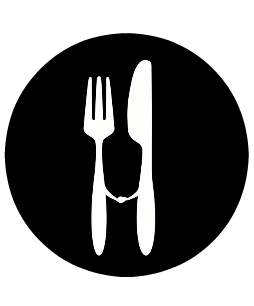 SHARE: