I love to cook. Put me in a kitchen, hand me a utensil, and dinner will be on the table. If only I could cook what I wanted to eat! But I've got a husband and a toddler with different tastes to worry about also. With a well stocked pantry and some planning, it's easy to whip up dinners everyone will happily eat, like these butternut squash quesadillas. I start with a recipe or idea and tweak it for each family member. The goal is same ingredients, different presentation.
I recently prepared these. Super simple- no recipe required.
For the squash– cube butternut squash and toss with olive oil and salt. Spread on a baking sheet and roast at 400* until tender.
For the onions– thinly slice 4 medium onions into half moons. Sauté in a nonstick skillet in olive oil, stirring often, until onions are deeply browned. (This takes 45 minutes!)
For the guacamole– mash a ripe avocado with lime juice, salt, and pepper.
Additional assembly ingredients-
Flour or multigrain tortillas
Cheese (goat, mozzarella, feta)
Jalapeño slices
Black beans
Sour cream or plain Greek yogurt
Meal #1- MOM
I prepared my portion the way it's meant to be eaten! Mashed the butternut squash, and folded it into the tortilla with onions and feta. Toasted it in the oven till bubbly and topped with beans, guacamole, and yogurt.
It was delicious!!!! (And I'm totally not ashamed to say I made a second one to have as lunch the next day)
Meal #2- PICKY KID
You know the kids who like everything in a separate section on their plates? Well, I could buy stock in a divided plate company!
Here's what she got-
Flour tortillas with melted mozzarella (in triangles)
Cubes of avocado
Plain black beans
Mashed butternut mixed with yogurt (I called it orange yogurt. She ate it!)
MEAL #3 – HUNGRY HUSBAND
My husband is like a Hoover. If it's not walking off the plate, it's halfway to his mouth.
I made him two quesadillas, each filled with squash, smashed black beans, onions, goat cheese, mozzarella cheese and jalapeño slices. He added guacamole after I roasted the quesadillas.
Dinner was a success- there was minimal mess, some plain butternut squash leftover, and most importantly, everyone LOVED their meals! Including me, see above!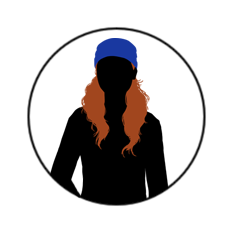 Melissa's Nutritional Tidbit: I love love love this entire concept. It's definitely not easy making three meals for three people, but this fabulous lady does it with ease! I especially love how she concocted  "orange yogurt" for her daughter- a delicious way to get her daughter to eat healthy food.
I just want to add a little tidbit on jalapeño. I feel like some people don't know much about the nutritional value on the pepper that packs a punch, so I want to shed some light on the vegetable. Not only do they contain both vitamin A and C, they also contain capsaicin. If you don't know what that is, it's a phytochemical that acts as a vasodilator and anti-inflammatory agent. This helps promote blood flow (hence why your face gets so red after eating it!). If you enjoy jalapeño peppers, go for it!
SHARE: