Podcast: Play in new window | Download (Duration: 1:21:52 — 38.1MB)
It's a JUMBO ep! Dave aka Pop Culture Case Study and I chatted about the Mad Men series finale and the series as a whole in this special bonus episode!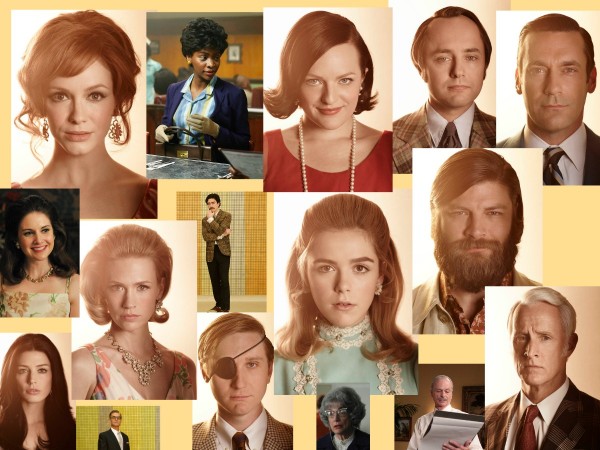 I also wrote about the series finale of Mad Men on the IGGPPC and mentioned some of my favorite quotes. Here are a few more I had to add. Thanks to Dave, fellow live tweeter pal Nikki, Sumsy, and more friends for brainstorming with me and suggesting about half of these!
Here's the James Meek's article, The Shock of the Pretty, I mentioned reading. It speaks about the juxtaposition between the beauty of the production value of Mad Men and the grittiness of its storylines.
Here's the McCann tweet we mentioned:
Peggy is talking herself into being in love with Stan. That's marketing. #MadMen#MadMenFinale

— McCann (@McCann_WW) May 18, 2015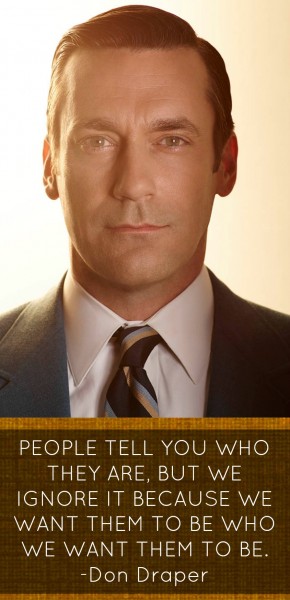 DON DRAPER
"Advertising is based on one thing, happiness."
– I started a rewatch of Mad Men this past year because I was working in social media and marketing and wanted to see if I could learn anything from the show. This resonated.
"If you don't like what is being said, change the conversation." Don's famous line that Peggy later uses to success.

"I'd have my secretary do it, but she's dead."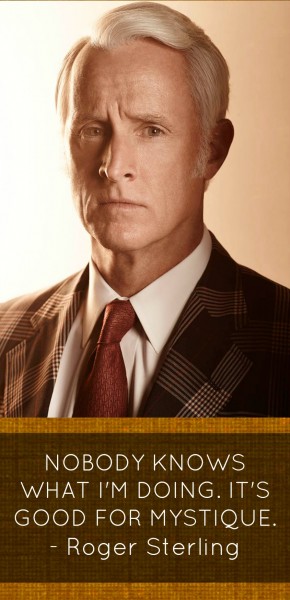 ROGER STERLING

"I told him to be himself. That was pretty mean I guess."
"Well if it isn't Martin Luther King… I should drop kick you off the roof."
-Most of Roger's quotes make my day, but they are very contextual. For an almost complete list, check out Vulture's list.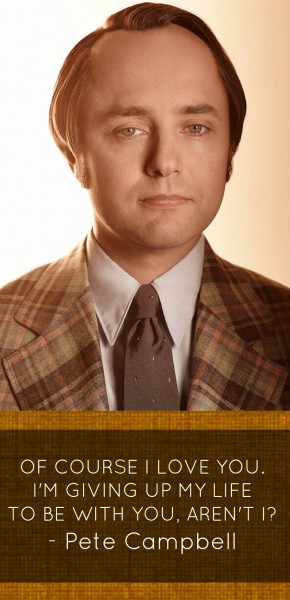 PETE CAMPBELL
Oh Pete! He is such a fancy boy who cares that everyone follows the rules yet lets himself do whatever he wants until… well, does he reform? Discuss in the comments.
"The King Ordered It!"
That episode made my day. Only Pete could have such a joke about royalty and tradition.
"Not Great Bob!"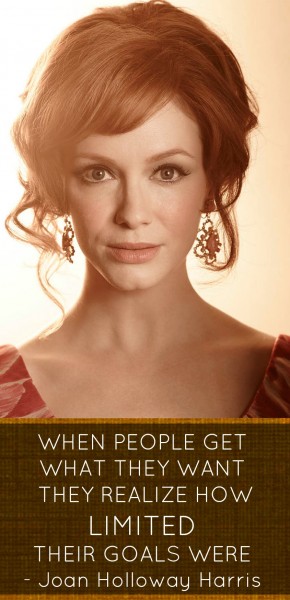 JOAN HOLLOWAY HARRIS

"Men don't take the time to end things. They ignore you until you insist on a declaration of hate."
"I'm in charge of thinking of things before people know they need them."
–> As an assistant, then secretary, then paralegal/office manager Joan was a role model for moi. She commanded respect and also gave it. She never let anyone walk over her which made it very difficult to watch the second half of season 7.
-> Which reminds me of Don's line to his secretary Lois. "You don't cover for me. You manage people's expectations."
MORE FAVORITE MAD MEN QUOTES: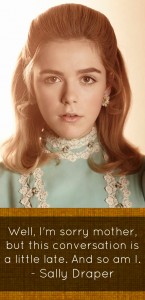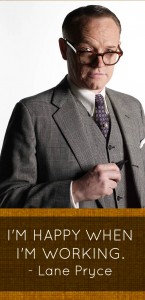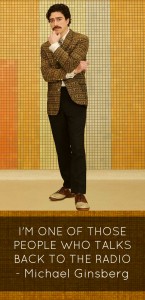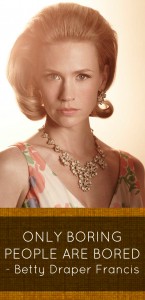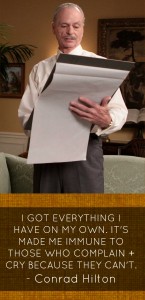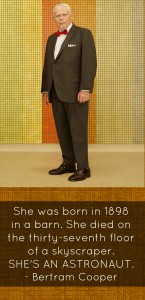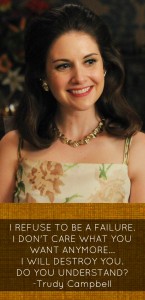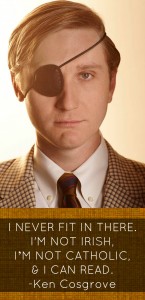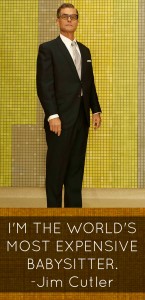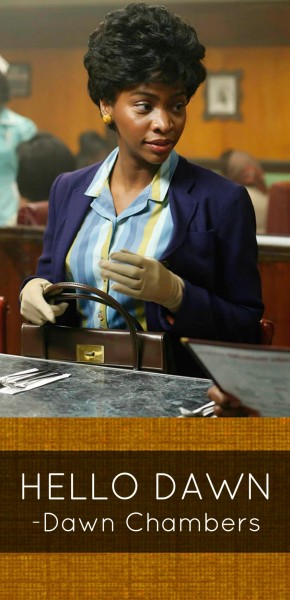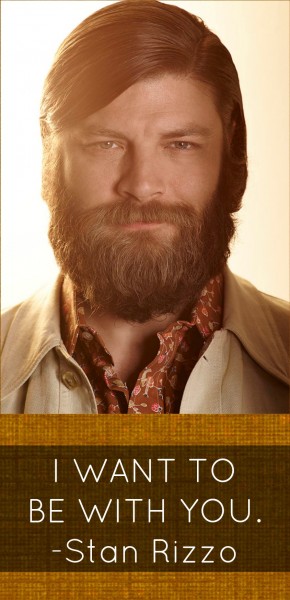 For funs, Mad Men yourself like we did, here. :)
---
If you enjoy live tweets of Gotham, Supernatural, Game of Thrones, Once Upon a Time, The Leftovers, Astronaut Wives Club, and possibly more add us to a twitter list! We suggest you don't follow if you don't want too many tweets in your feed or spoilers!
---
Subscribe via iTunes or your favorite podcast directory!
Follow Common Room with Bloglovin
For incredible swag designed by our very own Yun, Katy, and Michelle, check out our RedBubble store!! 
SHARE: