The year of 2015 is coming to an end, and we at Common Room have taken a completely "scientific" poll among ourselves to determine the best and worst of TV for the year. Beware of spoilers on your way through the lists.
First up we have character categories!
---
BEST VILLAIN
Kilgrave/Purple Man, Jessica Jones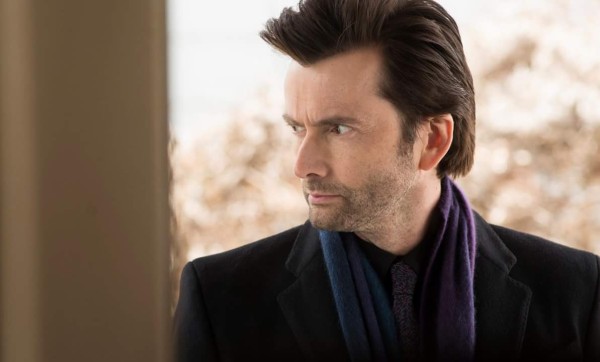 With the terrifying powers of mind control, making you want to do what he orders, Kilgrave is a scary villain in theory. David Tennant's performance brings him to life in a way that is even more chilling, and at times even manages to get you to sympathize for the villain. The character's complexity only adds to how scary he is, because he's so real!
The whole concept of mind control and how he used it is frightening to me (plus David Tennant killed it in that role!) – Estee

I agree with Estee, the whole concept of mind control is terrifying to me. The thought of not being sure if you actually want to do something or not is so scary. – Debbie

Kilgrave was incredible and I wasn't expecting Tennant to play him so scarily. I know Tennant is a great actor, but wasn't expecting to be completely freaked out by him. I can't think of him as the Doctor right now; I need a few more weeks away from Kilgrave. – Lydia
Voted by: Debbie, Estee, Lindsey, Lydia, Nicole, Nora
---
FAVORITE BESTIES, BROMANCE, OR SISTERHOOD
Clone Club/Helena/Donnie, Orphan Black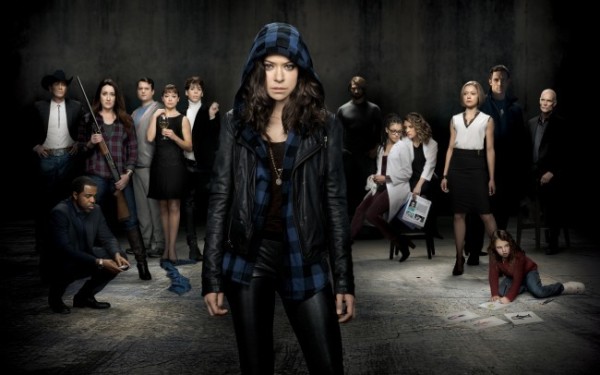 It's always a great pleasure to see Tatiana Maslany forming bonds with other Tatiana Maslanys. This season, Helena really got out of her shell and her dynamic with Donnie was one of the best thing of the incredible season 3! Can't wait to see what this bunch has to offer for their 4th season!
Donnie has really come into his own. And whenever I see Tatiana Maslany doing promo I always wonder where Alison is. She's my favorite clone! – Hadas
Voted by: Hadas, Margaux
Note: There was a tie with 3 other shows: Grace & Frankie, for the great dynamic between Jane Fonda & Lily Tomlin, The incredible Cluster of Sense8, and the Carol & Daryl duo in The Walking Dead.
---
MOST SHOCKING DEATH
Charlie Bradbury, Supernatural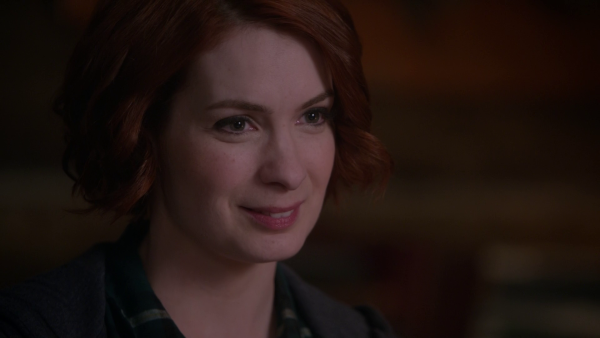 When our favorite redhead from the Supernatural universe was found dead in a bathtub by the Winchesters, it was quite a shock! Is there a woman on that show who's going to make it out at the end? We're starting to feel scared for Jody…
I just always thought she was safe. Charlie was such a precious character to the fandom, and so many people so strongly identified with her that I really did not expect her to be killed off. And especially not in the way she went. Her death happened off screen, and the Winchesters found her body in a bathtub. A bathtub!!! I just was completely blindsided. – Debbie

I honestly didn't see it coming. I don't remember seeing single spoiler about it. Maybe I missed it if there were any but I usually don't. – Estee

I hated how Charlie was killed and hated that a great female character on Supernatural died. The whole scene was brutal and I had a hard time with it. But, it is Supernatural, so she may still come back…no one dies just once on that show, right? – Lydia
Voted by: Debbie, Estee, Lydia, Margaux
---
BONUS: MOST CONFUSING DEATH (?)
Jon Snow, Game of Thrones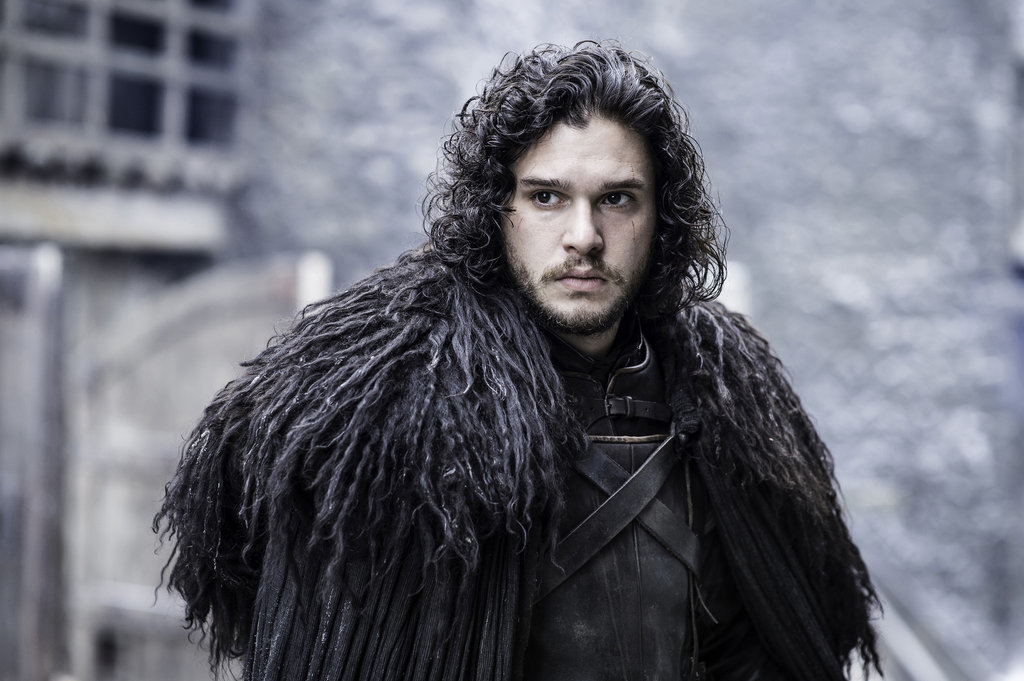 Is he dead? Is he not? The Kit Harrington hair watch is on!
I've read the Game of Thrones books, and his death has been a source for a lot of debate in both the book and show fandoms. It is just so unclear as to if he is actually dead or not. Due to his dubious parentage, he may be extremely important to the world of Westeros, and if he is really dead then a lot of my theories about future books/seasons have gone straight out the window. (Like Bran. Offensive? Too far?) – Debbie
Voted by: Charee, Dave, Debbie, Hadas
---
BEST COUPLE
Leslie and Ben, Parks & Recreation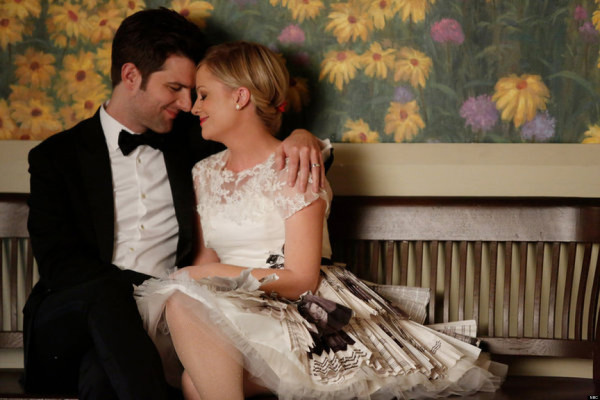 Seriously, they are the best couple out there! They support each other, fight for each other and are completely hilarious and sweet. They're just too cute and so real and Amy Poehler and Adam Scott and ugh we can't.
They compliment each other so wonderfully and they are always so supportive of each other. – Debbie
Voted by: Dave, Debbie, Lindsey, Margaux
---
MOST LOVED CHARACTER
Peggy Carter, Agent Carter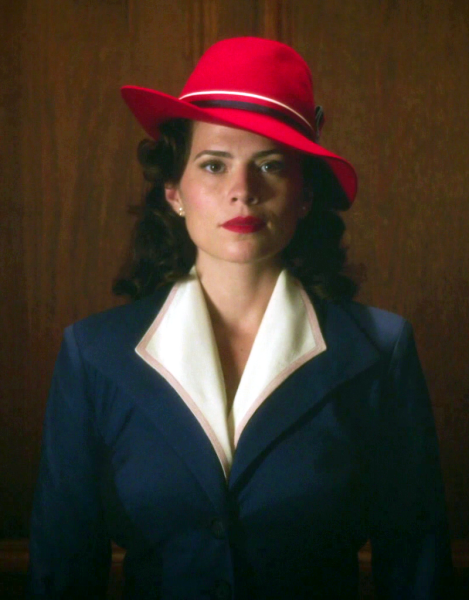 The first Marvel woman in the new generation to have her own series, Agent Peggy Carter kicks ass and looks fantastic doing it. She fights both the enemy and misogyny in her own workplace, and does so with a calm, collected composure. While she may not have any superpowers, her character is so compelling that she doesn't need any to keep us hooked.
I really admire her as a woman in a male-dominated field. I think she is a great role model for young women, and I love how confident she is in her abilities. – Debbie
Voted by: Dave, Debbie, Nicole, Nora
---
BEST ENSEMBLE
Orange is the New Black – TIE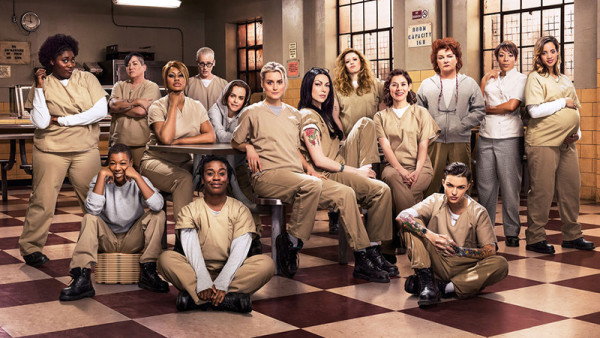 This all women cast is INCREDIBLE! Finally, a show describing all kinds of women, with all kinds of stories and problems. Those women are real and talk about real issues. And don't get us started on how amazing all those actresses are and how they each amazingly portray their characters.
The reason I love this show is because of the huge group dynamic. There are so many characters and the fact that so many of them are so well developed and loved is really amazing. – Debbie
Voted by: Dave, Debbie, Lindsey
AND
Downton Abbey – TIE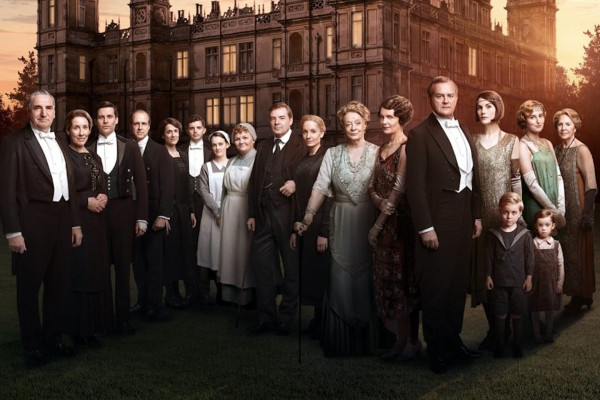 At the dawn of their last episode, the cast of Downton Abbey has held up to expectation all throughout their 6 series run. With such a large cast, we still know who is who and aren't lost in their stories (not like, let's face it, Game of Thrones)!
I love it because there's a diverse (in the sense of personality) cast of characters. I never feel that someone is a bad actor or unbelievable in their role. Feels like a well-realized group! – Hadas
Voted by: Charee, Hadas, Lydia
---
NON-EXISTENT COUPLE WE'RE ROOTING FOR
Fitz & Simmons, Agents of SHIELD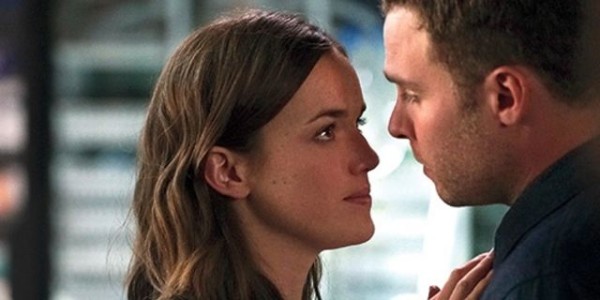 This on and off couple pulls at our heartstrings, because every time it seems like they are about to get together, something extremely dramatic happens – like being accidentally transported to another planet. We hope they will find happiness together at some point, and it's looking better and better as the season goes on, but knowing Marvel, it could be a long shot.
I like Fitz & Simmons because I love how compatible they are together, and how supportive they are of each other 

both emotionally and professionally, and I love how they're such good best friends. –

Nora
Voted by: Dave, Margaux, Nicole, Nora
---
MOST ANNOYING COUPLE
Alex and Piper, Orange is the New Black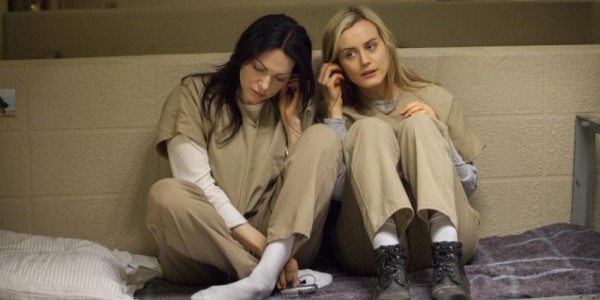 In the sea of great characters in OITNB, Piper and Alex sure aren't. Their relationship is annoying, messed up, and kind of dangerous. Please just stop already. Debbie describes the feeling just the right way:
They were so annoying because they weren't ever honest with each other, didn't communicate with each other, and deliberately screwed up the other's life. But, somehow they can't stay away from each other?? I never understood why they were so attracted to each other because they both seemed miserable the entire time they were involved together. – Debbie
Voted by: Dave, Debbie, Margaux
---
Continue on to the next page to see our Worst of 2015!
SHARE: