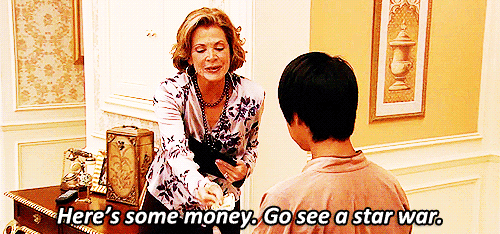 Going to see The Force Awakens in the next 5 days? We want to hear what you think of the film!! Here's how you can be on the show!
tl:dr Record your quick reaction to the movie while still in the theater as the credits roll (so you capture the great atmosphere, but don't spoil people waiting outside) and email it to commonroompc@gmail.com!
We are SO EXCITED for this weekend.
*Oprah Announcement Voice*
STAR WARS THE FORCE AWAKENSSSSSS!!!!
Shia, put into actions what I can't put into words, please.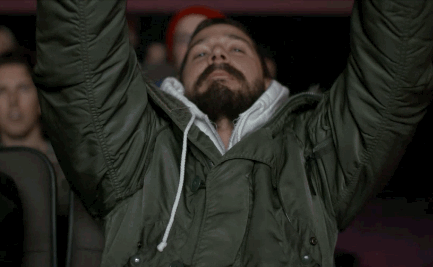 You probably won't want to leave the theater right way which is great because the ambiance of excited people shuffling out of it is perfect background music.
All you have to do is use Voice Memo on an iPhone or Sound Recorder on an Android** and then email it over to me at commonroompc@gmail.com!
Take a minute or two to record your thoughts on the film, involve the friends you came with or turn the strangers in the theater with you into friends!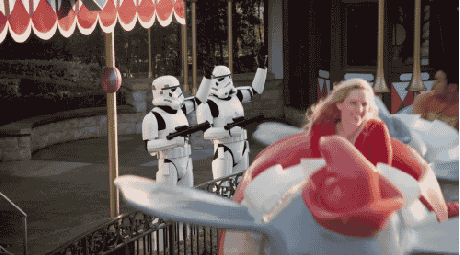 Not comfortable with all this freedom? Here's how I will probably structure my instant reaction, but you should feel free to do whatever quick fun style you'd like:
"Hi guys, it's Hadas. Just watched The Force Awakens and it was INSERT WORD! I especially loved THIS and cannot believe THAT happened. The rumors about THIS PERSON were TRUE OR FALSE. Best scene had to be THIS ONE! OH and also the crowd went nuts when THIS HAPPENED! And if I had to rank it right now I'd say it was THIS NUMBER out of the total seven movies. I hope the next movie will answer the question about THIS THING. Bye!"
This film is a once in a lifetime experience, a sequel to a series that has been around for 38 years! Let's have fun, geek out, and memorialize our first impressions in audio form.
Bonus Points? If you're cosplaying (subtle or otherwise) snap a pic. I really really want to see you and will share my attempts too! :P
MTFBWY, Always
Darth Hadas
---
JUST CAN'T WAIT? Listen to our Star Wars Rewatch episodes right here:
Phantom Menace– Did CGI destroy it?
Attack of the Clones– Why is the romance unbearable? Is Padme a Strong Female Character?
Revenge of the Sith– The second best in the trilogy?
A New Hope– As good as we remember?
Empire Strikes Back– Is it really the BEST one?
Return of the Jedi– The cutest Star Wars?
---
** I have it on good authority that Smart Voice Recorder is a great app too.
SHARE: