A couple of weeks ago, I checked something off my bucket list. It may sound a little bit odd, but it's been a dream of mine for many years: I went to the World Premiere of a musical. An American in Paris, based on the 1951 movie of the same name, opened at the Théâtre du Châtelet in Paris for its Pre-Broadway run.
Jerry Mulligan is an American soldier who decides to stay in Paris to become a painter after the war. There he meets people that will change his life, especially the beautiful Lise, future dancer at the Théâtre du Châtelet.
The stage version and the movie are quite different, it's a little darker, the relationship between the characters are more developed and we go further into the characters stories.
I loved the atmosphere of An American in Paris, which is a relief since I've always found the movie to be a little odd to my french eyes.
Let's start with the set. It's quite minimalistic and yet depicts very well a Parisian atmosphere that doesn't seem forced (like some of the set in the An American in Paris film can be). Plus, the Théâtre du Châtelet is such a beautiful theater and every time I set foot in it, I'm just plain happy – last time it was for Into the Woods back in April 2014 and it was glorious.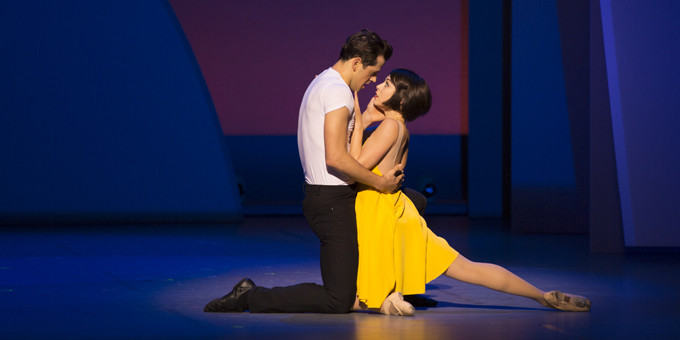 The cast is lead by Robert Fairchild, principal dancer from the New York City Ballet, and Leanne Cope, first artist at The Royal Ballet of London. So you can imagine that when I say that the dancing throughout the show was mesmerizing, I'm not lying. It's full of grace and a complete delight for the eye.
In addition, we can find Broadway veterans Max Von Essen (Evita, Les Misérables), Brandon Uranowitz (Baby it's You) and Jill Paice (Matilda, The Woman in White), who are the main reasons why I went to see the show in the first place. There's a good balance between singers and dancers, and even if the leads are dancers, their singing was quite good.
When it comes to the songs, they're all very well executed. Max's "I'll Build a Stairway to Paradise" is amazing and energetic, "I Got Rhythm" almost got me up my feet, and Jill Paice brought the roof down every time she opened her mouth to sing. I rediscovered some of the songs of the movie under a more modern light, and I'm liking it!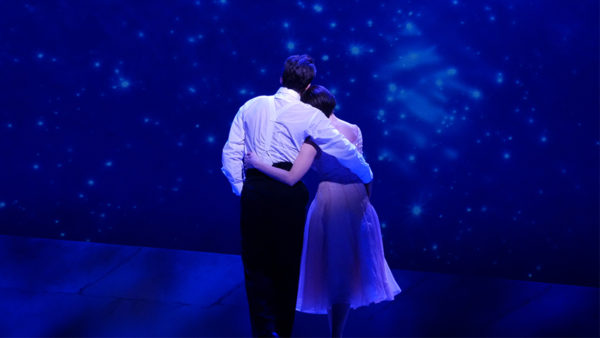 Storywise, the musical is better than the movie on many points. I think it's a great improvement to develop the character of Adam, who we don't get to know much in the film. He's such an interesting character, with convictions, leading an artist's life. It's always better to have the background of a character, and not having him being in the show only to play piano.
Milo's story is also developed further, and she was made a little more sympathetic than she is in the film. Christopher Wheeldon's production improved the imperfections of the movie -even if it's still a pretty amazing film, that you should go and watch just to see Gene Kelly do his thing.
But the really great thing about An American in Paris, and again it's gonna sound odd, is that there is a lot of room for improvement. There were a few mistakes here and there, but nothing that could ruin a scene. It's good to be able to make improvements, because that way you can always strive to make it better, and each time you see it, it's more and more enjoyable. So Broadway better get ready, because the quality of the show is already amazing.
Overall, it's a lovely and poetic show, that I strongly recommend for all those who liked the movie, who want to see some pretty amazing dancing and singing, and  just want to have a great time in a Parisian atmosphere!
Rating: 4/5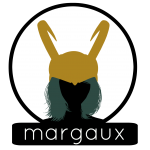 You can now catch the show on Broadway, on Tour, and soon in London! For more information and tickets reservations, go to the official website!
SHARE: