Fairy Tales, Folklore, and Myths. ALL OF IT!
If you've been in touch since Potterweek you probably know we've been working on this event for a while. It's finally here. The build up has been pretty underground as we haven't posted about it on the site until, well, now.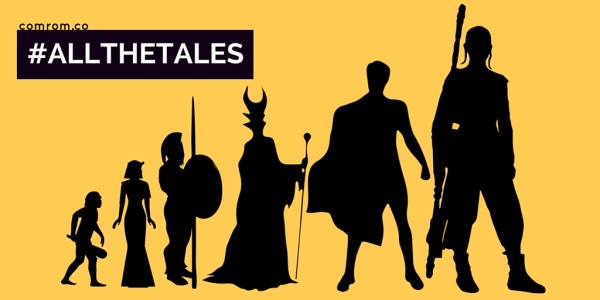 Would you guess that some of your favorite "new" tales are actually variations of myths, folklore, and fairy tales? You might have, yet we're going to share our personal favorites (from movies to books to games) and the journeys they went on to be what they are now.
Pretty sure the cavemen had a version of the myths we've learned in school. The Egyptian's hieroglyphics and the Greek's classics certainly formed Disney and Marvel's lore. And George Lucas's tale was created from a trope that has been around for as long as stories existed. We're exploring this and can't wait to share our posts with you!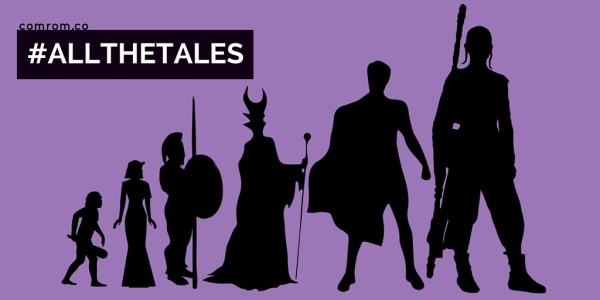 Who: Everyone
What: A link up! About ALL the Tales: myths, fairy tales, folklore, origins, interpretations, adaptations, allusions, your favorites, your least favorites, ALL of 'em.
Where: Your sites, podcasts, social media accounts, vlogs, any or all!
When: From January 24th until February 6th!
Why: 'cuz we can't get enough of 'em.
How: Join us on your own sites, podcasts, or social media accounts and use any of the images here! Use the hashtag #AlltheTales to keep up.
It's really that easy, no prompts like Potterweek.
We want to hear about your favorite myths, fairy tales, folklore or any connections you've seen in your favorite stories to other stories. Anything that has a story is fair game. Whether it is a movie, book, song, tv shows, musical, play, video game, etc.
–> If you don't have time to create new material, this is a great time to repromote All the Tales themed content. We definitely will be reading and sharing our favorite posts!
Check back here for a directory of what we posted and use any of these images! Thanks to our talented friend Dan from The Modern Geek Show (check it out!!) for drawing the All the Tales silhouettes.
(Related: Dan and Matt from The Modern Geek Show talk Potter for Potterweek!)
All the Posts!
Roundtable on Moana, Disney, and Diversity
Tomb Raider Mythology: The Core Design Years
Stories and Fashion with Elhoffer Design
An Intergalactic Fairytale: Helena Rose
Catch a Falling Star and Chain it with a Magic Rope: Stardust Book to Film
For Your Friend Who Says, "Star Wars? Who Cares!"

Tomb Raider Mythology: The Crystal Dynamics Years
Michael Harle + The Town of Idiots (#OUAT)
Elhoffer Design Part 2 + Fairy Tale Fashion from FIT
Comic Review: The Wendy Project
All the Tales Posts from Our Friends:
Summer aka The Charming Finch- Brush Up Your Shakespeare
Anna aka NerdyAlerty- New Adventures of Peter and Wendy
Alice aka The Geeky Burrow- Book Talk | OUAT: Red's Untold Tale
Kay aka My Open Sketchbook- Fables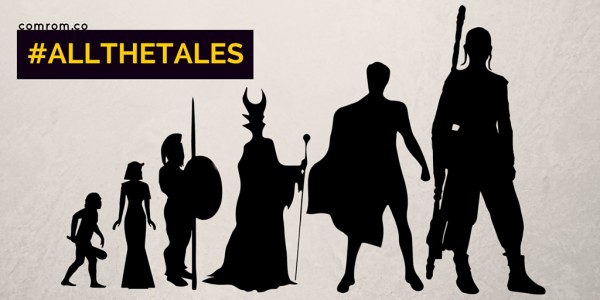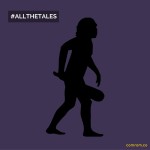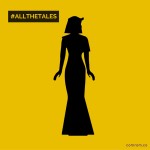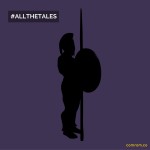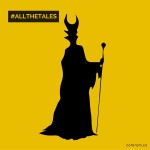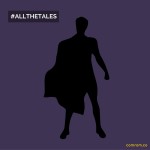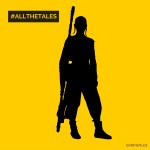 Sneak Peek:
We REALLY want you to participate in the next event after All the Tales.
So, to get a head start on creating content for it, here is a hint:
Our next event will be on the first week of the best month, March.
It will be themed based on the international holiday on March 8th. :)
SHARE: