After introducing the challenge, I thought it would be a great idea to list all the movies I've seen so far for #52FilmsByWomen. I'm now 24 weeks, or the equivalent of 6 months, into the challenge and I'm loving it. I rediscovered many films I loved, discovered some I had never heard about, and even got to cross some titles off my to-watch list!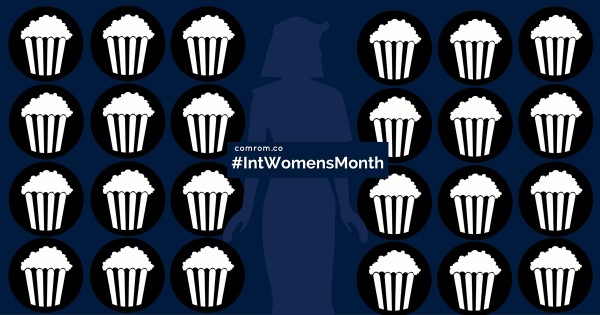 Here are my picks from the first 6 months, and who knows, maybe this will give you some ideas on how to start the #52FilmsbyWomen challenge yourselves!
---
Month 1 (October 5th – October 26th)
• Wadjda by Haifaa al-Mansour
Wadjda is a movie I wanted to see ever since it first came out. It's been on top of my list for a while and I thought that it would be a great pick to start off this challenge. Haifaa al-Mansour is the first Saudi Arabian female filmmaker, and she made a masterpiece of her directional debut.
Wadjda is focused on a strong willed little girl, determined to buy herself a bike even if everyone is telling her that she shouldn't. I absolutely loved it! This little girl has a goal and she achieve it in a hostile environment. Religion, marriage and the situation of women in this part of the world are highlighted, and those themes surround the main character.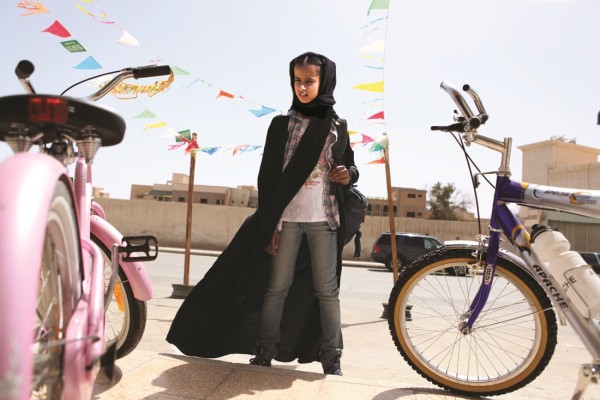 Wadjda is a coming of age story, where this little girl tries to find herself and where she stands in a society that isn't too kind towards women. Eventually, she gives herself a taste of freedom by owning her bike.
• Girlhood by Celine Sciamma
• American Psycho by Mary Harron
• Infinitely Polar Bear by Maya Forbes
---
Month 2 (November 2 – November 23)
• Whip it by Drew Barrymore
One of my favorite movies, I had to see it again! Drew Barrymore made her directorial debut with Whip it, starring the amazing Ellen Page, and it was glorious!
A teenager, who is quite bored with her small-town life, discovers an exciting sport: Roller Derby. There are so any amazing actresses from various backgrounds working perfectly as a team. For years, I've had that small, secret desire to do roller derby because of Whip it -but let's face it, I wasn't made for that sport…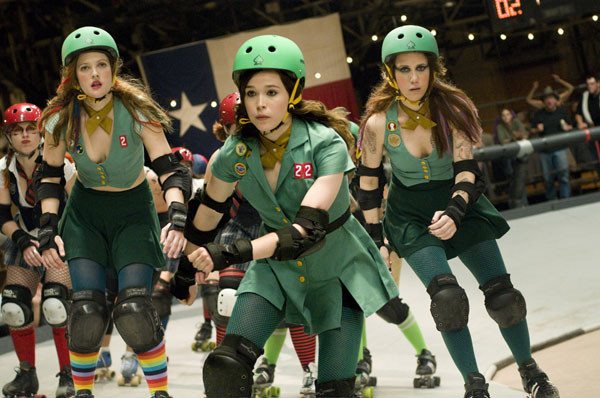 Of course, it's a little predictable, and we've seen this kind of story before (Bend it Like Beckham for example), but it's incredibly charming. This movie is energizing, it makes you feel good, and it empowers any women who watch it!
• Wayne's World by Penelope Spheeris
• Song One by Kate Barker-Froyland 
• Cleo de 5 à 7 by Agnes Varda
---
Month 3 (November 30 – November 21)
• Kung Fu Panda 2 by Jennifer Yuh Nelson
Yes, there are women directing big budget animated films! Jennifer Yuh Nelson directed Kung Fu Panda 2, the sequel to the Mark Osborne and John Stevenson highly successful first Kung Fu Panda. Sequels are not my cup of tea as they generally never live up to the first movie, but Kung Fu Panda 2 doesn't follow this pattern. It's just as enjoyable, if not more, as the first film.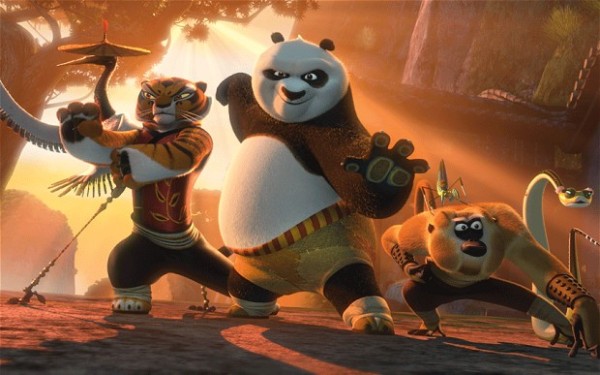 Po is already established as the Dragon Warrior, there's no need for introductions, we're going straight to the action. I like the Kung Fu Panda series because it's heart-warming, and I can always identify with what Po, or the other characters, go through. I also strangely always feel bad for his father, I wonder what that says about me… Anyway, a big hurray for women in animation!
(She also co-directed Kung Fu Panda 3 with Alessandro Carloni, currently in movie theaters).
• Zero Motivation by Talya Lavie
• The Proposal by Anne Fletcher 
• The Intern by Nancy Meyers
---
Month 4 (December 28 – January 18)
• Amreeka by Derien Dabis 
• Diary of a Teenage Girl by Marielle Heller
• Pitch Perfect 2 by Elizabeth Banks 
• The Voices by Marjane Satrapi
Marjane Satrapi finally made a Hollywood movie and I couldn't be happier. After Persepolis, Poulet aux Prunes, and La Bande des Jotas, she tackles another colorful universe with The Voices. She introduces Ryan Reynolds as a schizophrenic psycho killer who talks to his pets and the decapitated heads of his victims.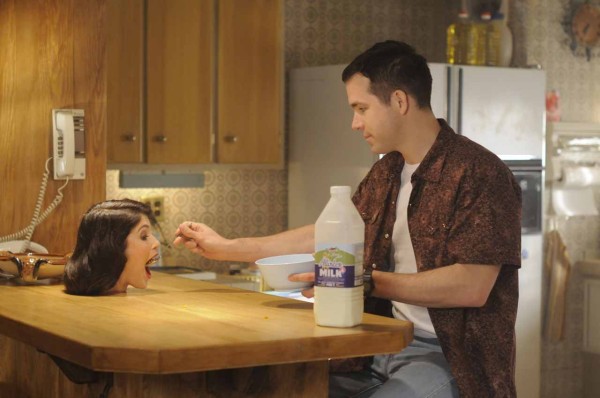 It's a pretty enjoyable horror comedy, even if once again mental illness is an excuse for justifying the character's murderous pulses. Ryan Reynolds is really growing on me, he became a much better actor than he used to be. What I particularly liked with The Voices was that I could recognize Satrapi's touch of craziness and her taste for aesthetics, that was very present in Poulet aux Prunes. And of course Mister Whiskers, he has the best lines!
---
Month 5 (January 25 – February 15)
• Fish Tank by Andrea Arnold
• Lost in Translation by Sophia Coppola
• Joséphine S'Arrondit by Marilou Berry 
Marilou Berry, beloved french actress, finally went the extra mile and made her directional debut with Joséphine S'arrondit, the sequel to the 2013 movie Joséphine. Berry is back as Joséphine, but this time, she's pregnant and not exactly ready for its consequences and responsibilities.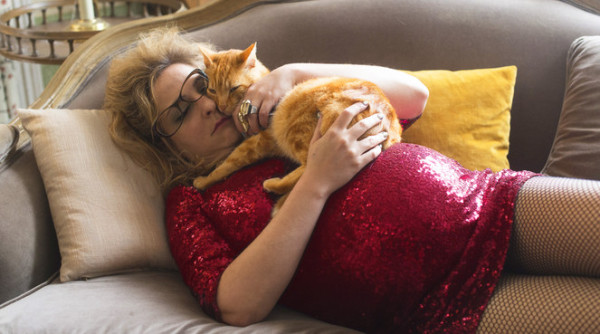 I was a little disappointed, to be honest. Having thoroughly enjoyed the first film, this one let me down. Too many cartoon-like scenes and characters, some elements in the plot that don't really add up to the rest, it's overall a little ridiculous. I'd still say it's a strong directorial debut, she succeeded in bringing this character to life once more. I'm hoping she has something else up her sleeve for the near future.
• Where Do We Go Now? by Nadine Labaki
---
Month 6 (February 22 – March 14)
• But I'm a Cheerleader by Jamie Babbit
• Zurich by Sacha Polak
• Sleeping With Other People by Leslye Headland
First time I saw the trailer I knew I wasn't going to see Sleeping With Other People. Another typical story of two people who have issues with relationships, talk crudely about sex, and end up falling in love. Predictable, definitely not a fan, been there seen that. But there are times when you just want to see a random movie, lay down and switch off your brain, and Leslye Headland's flick was just screaming my name.
Well, Sleeping With Other People is a little bit of all that but spiced with so much more. I was pleasantly surprised by how much I enjoyed the writing and the performances here. It's different from your typical rom-com, and it's very frank about the reality of some relationships.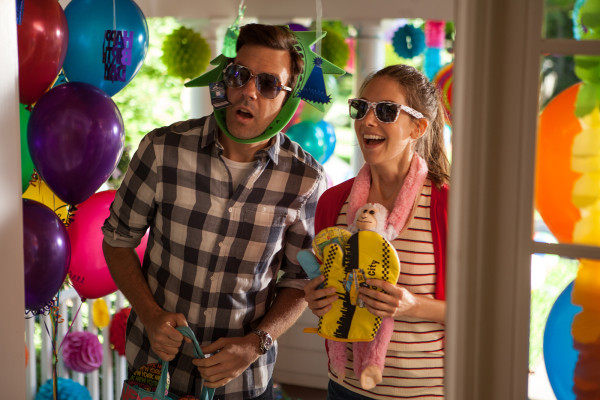 Both have a serious problem with sex, and it isn't turned into some kind of a stupid Apatow-like joke, it's honest and refreshing. I'd also recommend Jason Sudeikis to be in more romcoms, I saw Tumbledown recently, and when he's not playing the sex pervert comic relief, he's actually a pretty good actor.
• Amour Fou by Jessica Hausner
---
I still have 6 months to go of the #52FilmsbyWomen challenge, which means 6 months of discoveries and added knowledge about women in films. In the following months, I will be posting reviews of the movies I've seen, keeping you up to date!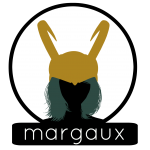 WHAT ARE YOUR FAVORITE
FEMALE DIRECTED FILMS? 
SHARE: